Law and Crime
NDLEA Arrests 3 Grandpas, Others Over 52kg Cocaine, Skunk, 32,590 Opioid Pills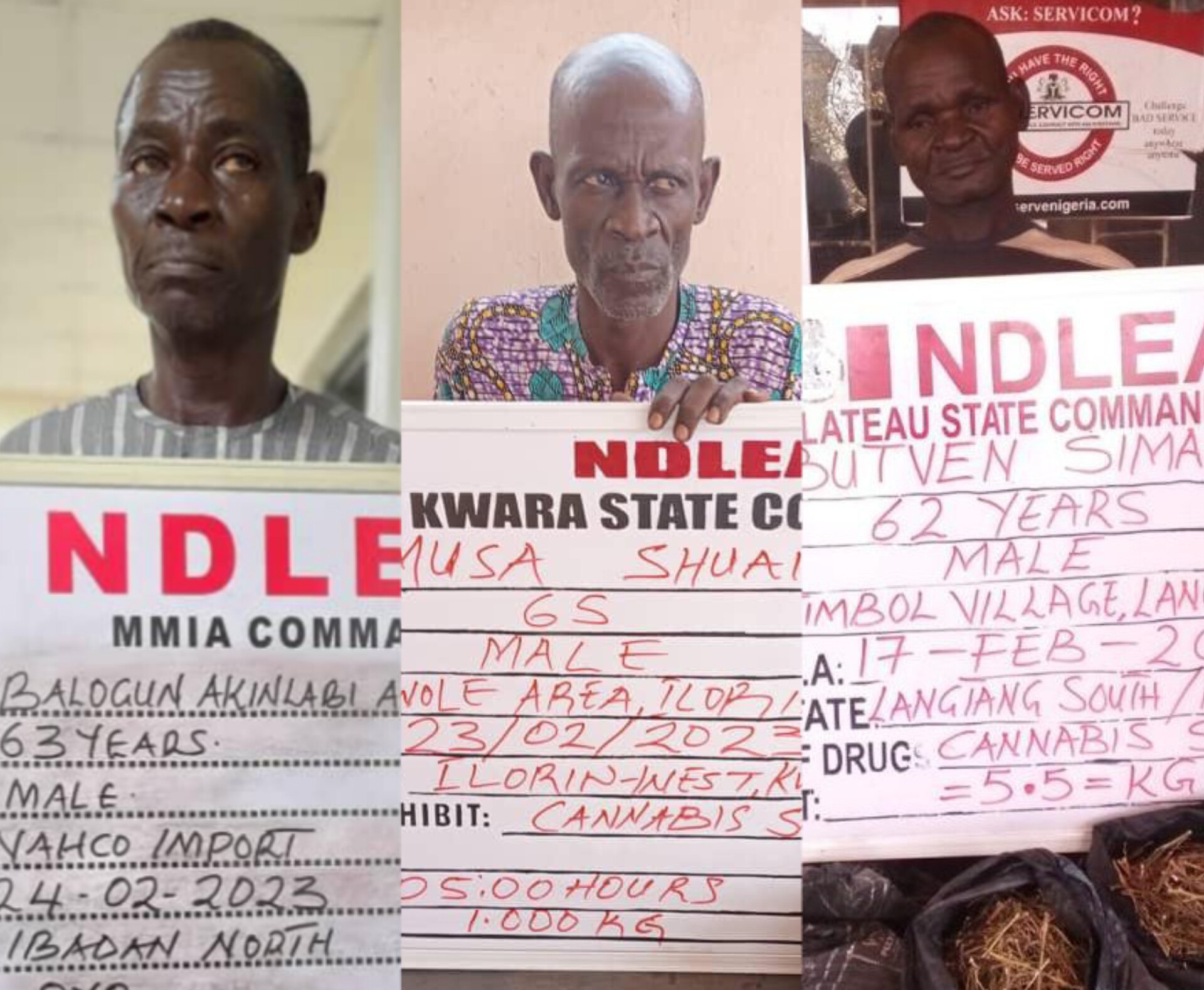 The National Drug Law Enforcement Agency (NDLEA) has arrested seven suspects, including three grandfathers and a Nigerien in connection with the seizure of over 52.252 kilograms of Cocaine, Methamphetamine, and Skunk as well as 32,590 pills of opioids in Lagos, Kwara, Plateau, Sokoto State, and two courier companies.
A suspect, Onyebi Benjamin Chimaobi who frequents Cameroun, Ethiopia, Uganda and has been on NDLEA's watchlist was arrested on Saturday, February 18, 2023, at Victory estate, Iba, Ojo area of Lagos in connection with the seizure of a 19.70kgs cocaine.
-Advertisement-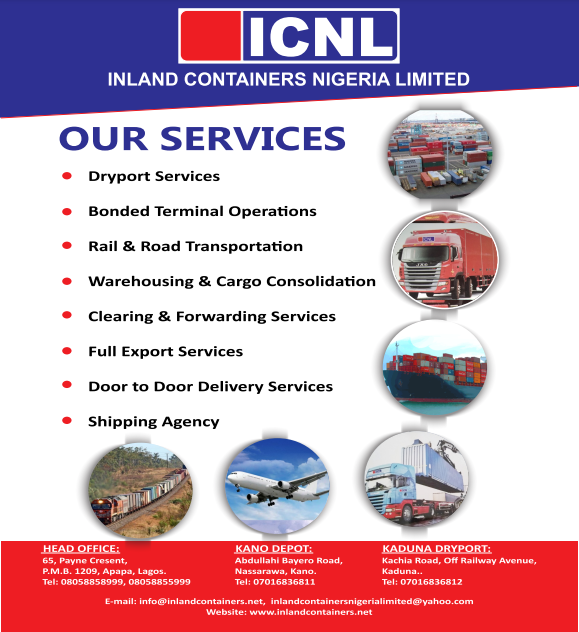 NDLEA's Director of Media and Advocacy, Femi Babafemi in a statement on Sunday disclosed that the anti-narcotic agency's had been on the suspect's trail after he abandoned the drug on an Ethiopian airline flight that arrived Lagos airport on Thursday, 9th of February.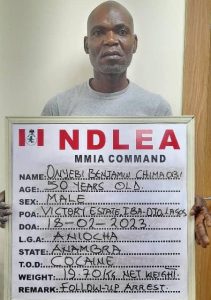 Chimaobi had travelled to Addis Ababa, Ethiopia to pick the consignment, which he claimed was handed over to him in a black backpack bag on the plane in Addis Ababa but failed to disembark with it on arrival in Lagos.
While the Agency continued to investigate the flight crew members, relevant intelligence and investigative tools were deployed to identify the passenger who brought the consignment to Nigeria.
-Advertisement-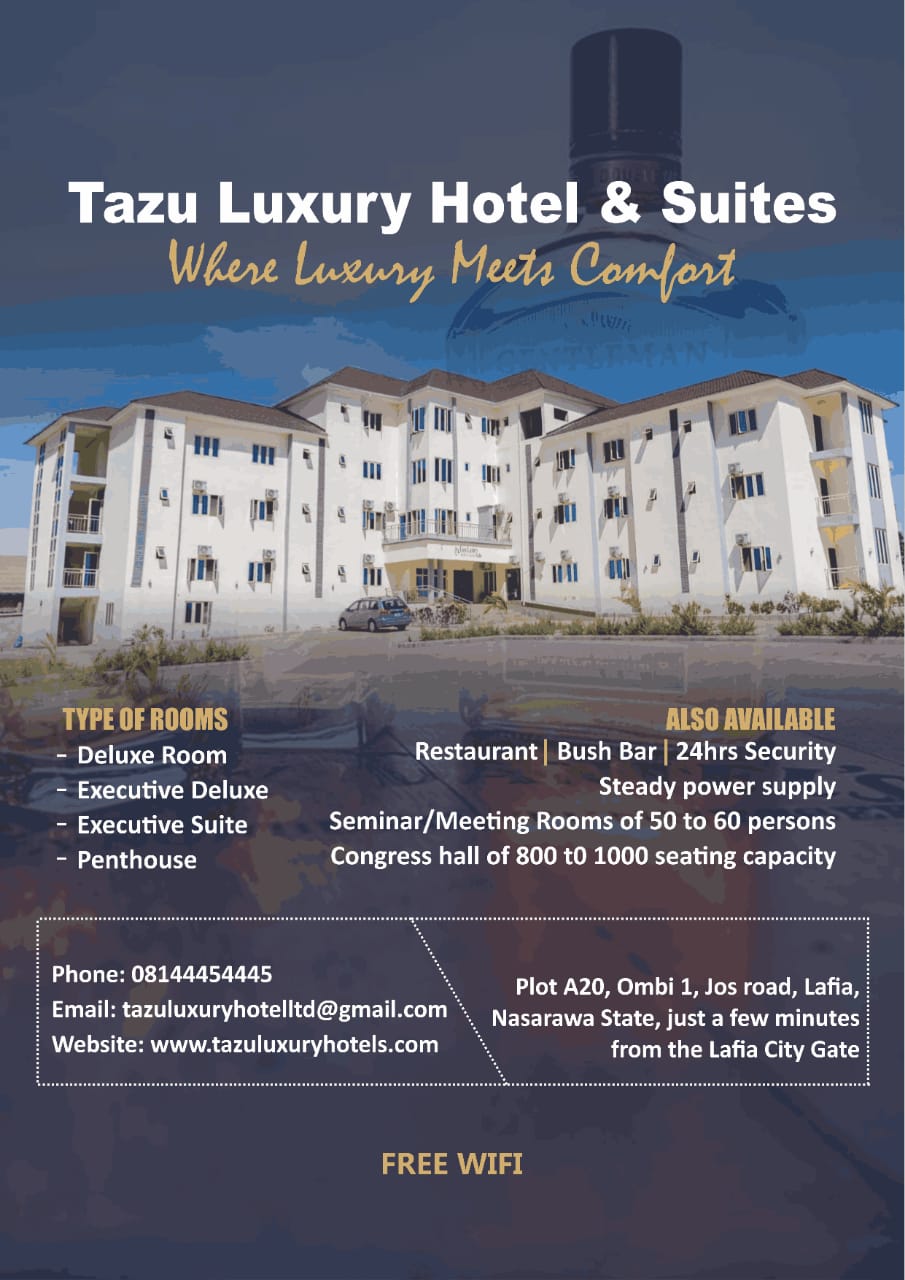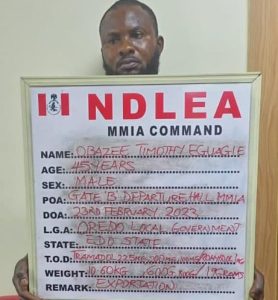 Chimaobi was eventually unraveled and traced to the location where he was arrested.
In the same vein, operatives on Thursday February 23, intercepted an intending passenger on a Turkish Airline flight to Torino via Milan, Italy at the Departure Hall of the Lagos airport, Obazee Timothy Eguagie, with various quantities of opioids.
The consignment consisting a total of 22,840 tablets of Tramadol 225mg weighing 10.60 kg; 1000 tablets of Tramadol 200mg with a gross weight of 600 grams; 2,300 capsules of Tramadol 100mg, weighing 800 grams and 60 tablets of Rohypnol 1mg, weighing 19 grams were concealed inside cloths and wrapped with black tapes.
-Advertisement-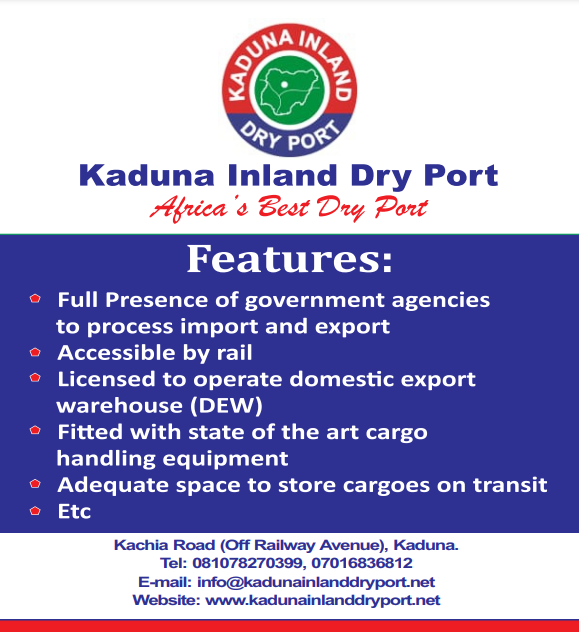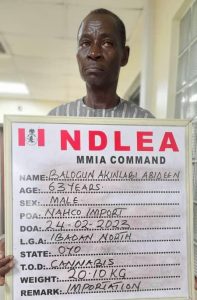 The following day, Friday, February 24, NDLEA operatives attached to the NAHCO import shed of the airport intercepted eight cartons of shoes coming from Los Angeles, United States of America.
A diligent examination of the cargo however showed that the shoes were used to conceal a total of 37 parcels of Loud variant of Cannabis with a gross weight of 20.10 kilograms.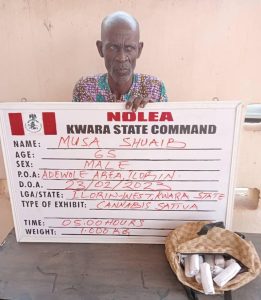 A 63-year-old grandfather, Balogun Akinlabi Abideen hired as freight agent to clear the illicit consignment has already been arrested.
Two other sexagenarians arrested in connection with drug trafficking include Butven Siman, 62, who was nabbed with 5.5kgs skunk on Friday 17th February at Timbol village, Langtang South LGA, Plateau State, as well as 65-year-old Musa Shuaib who was arrested with a kilogram of cannabis on Thursday 23rd of February in Adewole area of Ilorin, the Kwara State capital.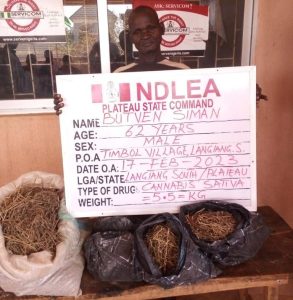 At two major courier companies in Lagos, a total of 4.292 kilograms of psychoactive drugs including Methamphetamine, Tramadol, Lexaton, and Swindon concealed in walls of cartons, picture frames, bathing soap packs and bedsheets were recovered by officers of the NDLEA Directorate of Operations and General Investigation (DOGI) attached to the logistics firms.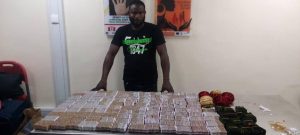 The drugs were intercepted from parcels going to United Kingdom, New Zealand and Australia.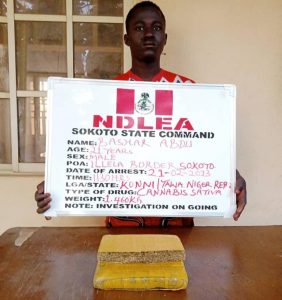 In Sokoto, NDLEA operatives at the Illela land border on Tuesday, February 21, intercepted a Nigerien, Bashar Abdu of Kwanni, Niger Republic with 1.460kgs of skunk wrapped round his private part, while in Kaduna, a suspect, Mohammed Garba (a.k.a Alfazazi), was arrested with 6,390 tablets of Tramadol 225mg, weighing 3.4kgs on Thursday 23rd along Abuja-Kaduna express road.