News
Election: Buhari Commissions Police Operational Vehicles, Crowd Control Equipment, Others
...As IGP Meets Strategic Police Managers, Charges on Peaceful Polls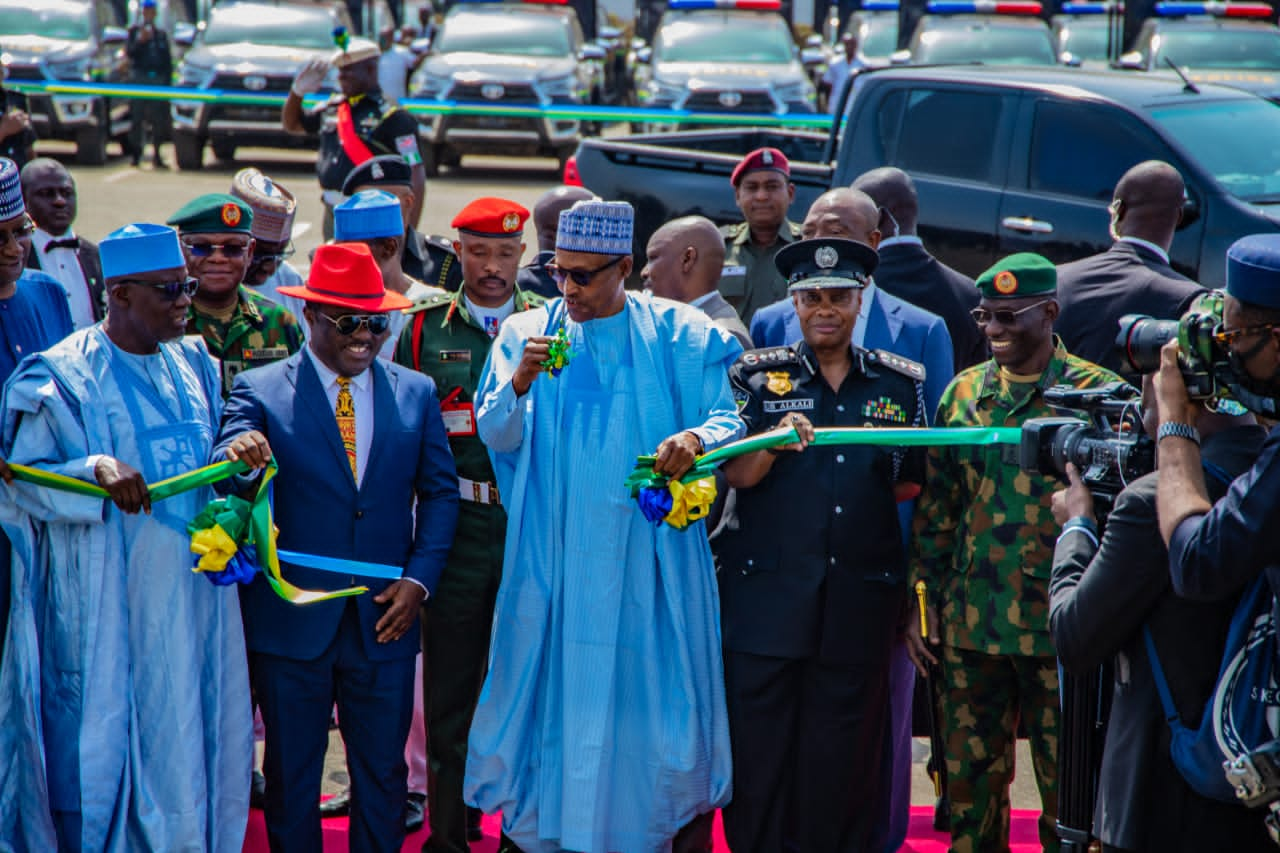 President Muhammadu Buhari, today, commissioned a wide assortment of operational assets acquired by the Nigeria Police Force (NPF) for improved strategic and tactical operational deployments, particularly in light of the upcoming 2023 General Elections.
The equipment which includes operational vehicles, crowd control and anti-riot gadgets, and high capacity desktop and laptop computers were acquired to ensure proper enforcement of electoral laws and seamless electioneering process and stabilizing the public space before, during, and after the general elections.
-Advertisement-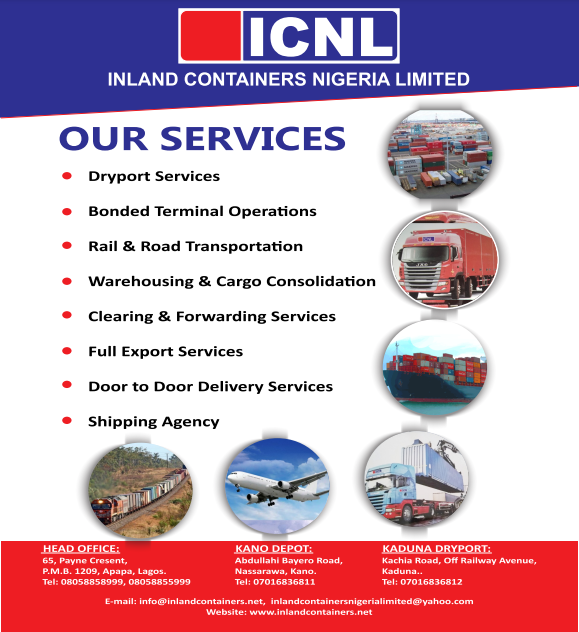 It is also for the purpose of enhancing the capacity of the NPF to manage civil disorder in line with acceptable national legal framework and global law enforcement protocols.
The President commended the efforts of Inspector-General of Police, IGP Usman Alkali Baba in advancing the commitment of his administration to a reformed, modernised, fully equipped, highly motivated and citizens' focused Police Force that is re-oriented to the virtues of professionalism, respect for the rule of law, due process, operational efficiency and best international practices in policing the nation.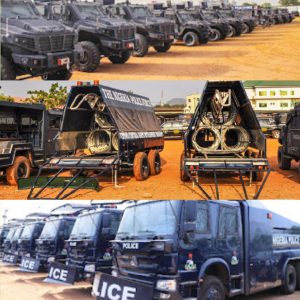 The IGP met with Strategic Managers of the NPF comprising Deputy Inspectors-General of Police and members of the Force Management Team, Assistant Inspectors-General of Police and Commissioners of Police across the nation at the Force Headquarters, Abuja, in the quest to achieve an ideal environment for safe, secured and credible elections in 2023.
-Advertisement-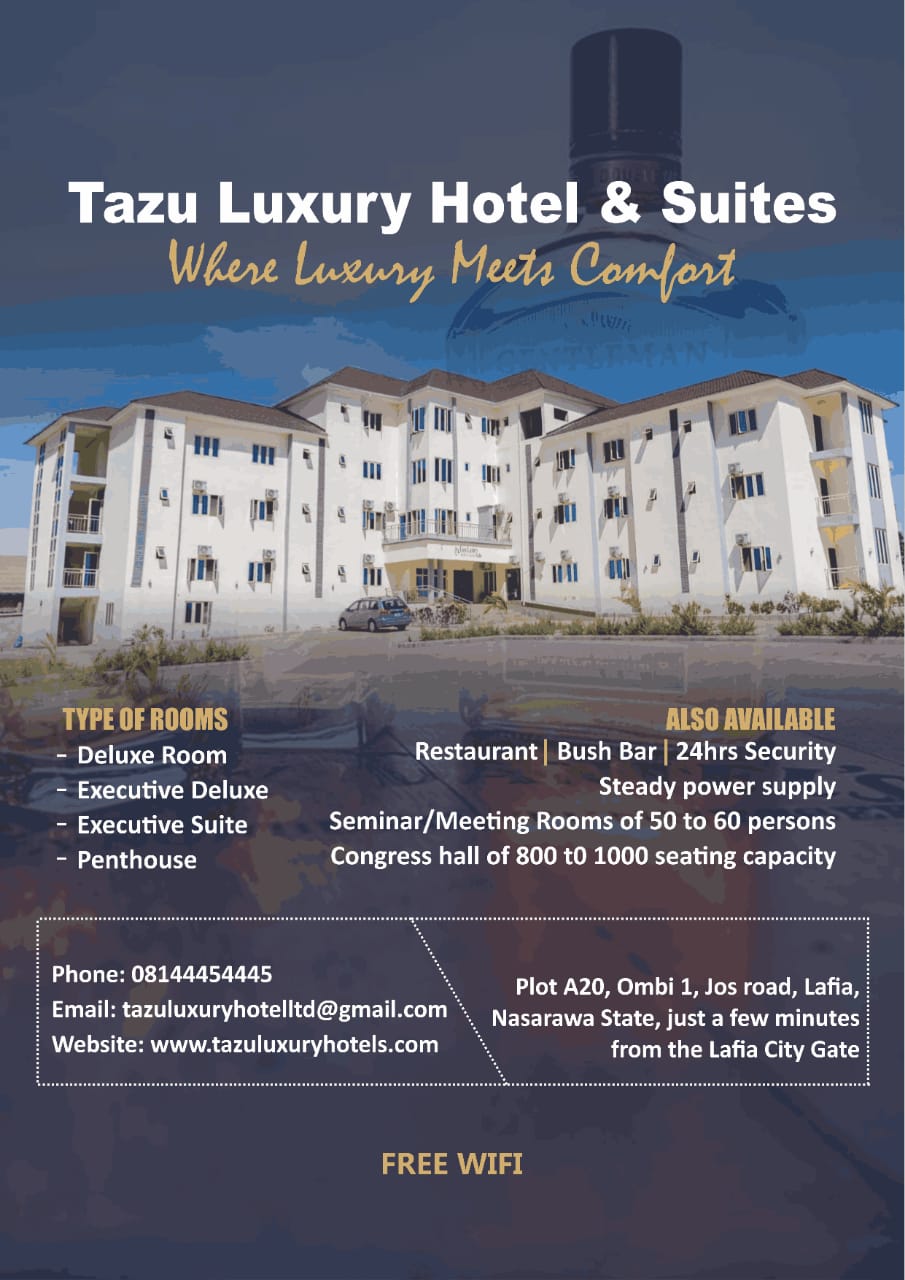 The Conference, which is the first for the year, is targeted at reviewing the internal security of the country and reassess the NPF's strategies towards the imminent general elections.
IGP Baba tasked the Strategic Police Managers to safeguard the public space for the elections in active synergy with other security agencies.
While charging them to make certain that quasi-security outfits created and owned by state governments are precluded from the election duty, he stressed that national security interest overrides personal interest and as such, in line with the directives of president Buhari, the election shall be policed in a civil manner with full compliance with the rule of law.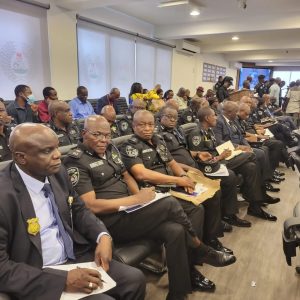 -Advertisement-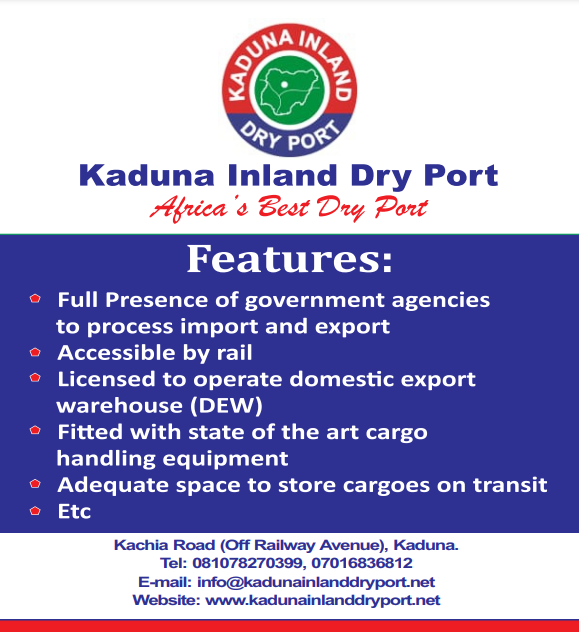 The IGP also warned all officers to remain apolitical in ensuring free, fair and credible elections.