Business
Nigeria Exported 214 Items to 122 Countries in 2022- NEPC
...Records $2.5b Mid-Year Exports in 2023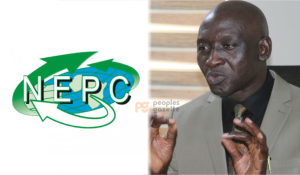 Ezra Yakusak, Executive Director of Nigeria Export Promotion Council(NEPC) has disclosed that a total of 214 items were exported from Nigeria in 2022 by 1,172 companies to 122 countries
He also said the exporting companies used 31 issuing banks and 19 exit points including seaports, airports and border stations.
Speaking at the 2023 edition of Zenith Bank International Seminar on Non Oil Export in Lagos, the NEPC chief said export figures as at midyear 2023 amounted to $2.5b
While describing the volume of export so far as low, Yakusak said trade was affected by the 2023 elections and other factors.
For exporters to make more profits from the trade, he said there is the need to add more values to the various exportable items rather than taking them out of Nigeria in their raw or unprocessed forms.
He encouraged more Nigerians to embrace the huge potentials in export by taking advantage of the NEPC portal for registration of exporters.
According to him, from 2021, when the portal came live, to date , a total of 14,117 companies have registered using the portal after payment of N13,500 registration fee.
On the Domestic Export Warehouse(DEW) initiative by the federal government, Yakusak said Kaduna and Kano outlets are ready for commissioning .
He added that the DEW is aimed at addressing supply side issues and prevent congestion while harmonising inspections in 13 areas.
He disclosed that as part of federal government incentives, N308b has been released to some exporters under the Export Expabsion Grant.
The NEPC chief executive said Nigeria is ranked number four among leading producers of cashew nuts for export but not presently adding value to the commodity.
He lanented that despite holding huge potentials, African countries are not among the top ten non oil exporting countries while calling for improvement in the sector.
-Advertisement-