News
How Lekki Port is Positioned to be Africa's Best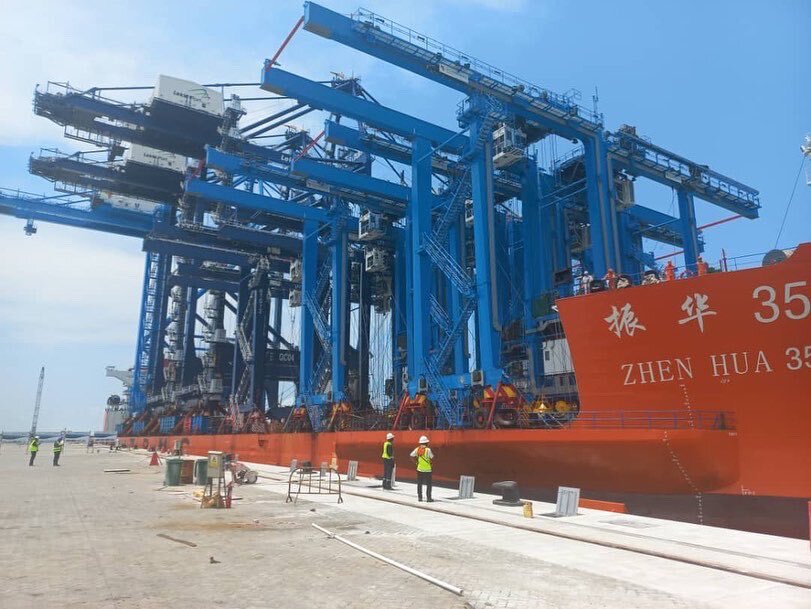 By Ismail Aniemu
Revving up for trade Lekki deep seaport with it's unique business ecosystem is not only Nigeria's first of it's kind but also set to emerge Africa's number one
————————————————————–
-Advertisement-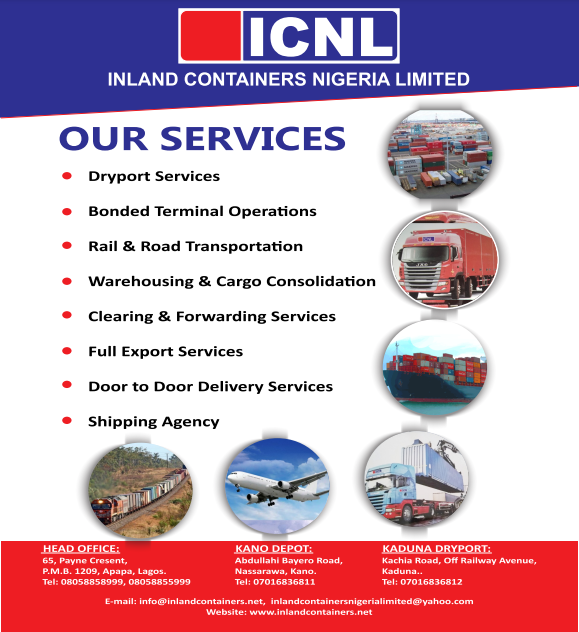 Situated in the east of Lagos with multiple advantages of seagoing barge and road transhipment into Nigeria's hinterland, Lekki Deep Seaport is an emerging Africa's maritime business game changer.
Within it's 45 year concession period with the Nigerian Ports Authority(NPA), the port targets an estimated aggregate impact of $361b dollars as it's management has opened discussions
with investors to manage its liquid cargo terminal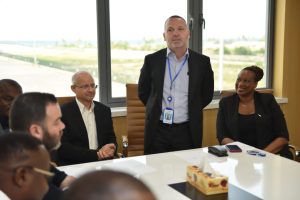 Speaking to reporters in Lagos recently, Managing Director of the port said it hasnspent about $1.5b on fixed assets and presently has full compliments and presence of all needed Nigerian government regulatory and security agencies in the port.
-Advertisement-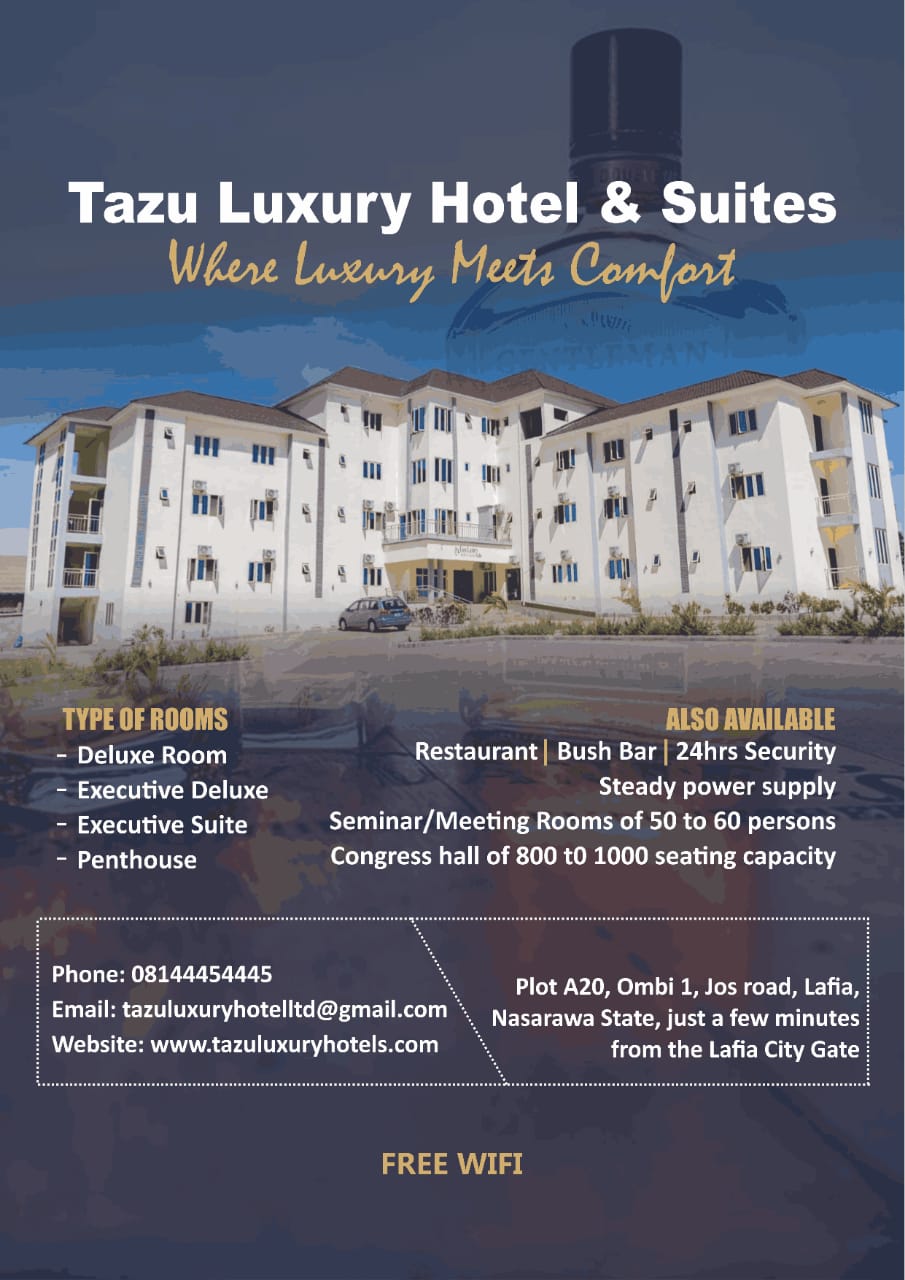 According to him, the Lekki Port symbiotic relationship with the Lagos Free Zone is unique in Africa one can only find something similar in Dubai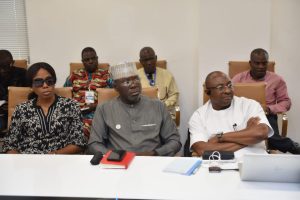 Most Modern Container Terminal For Turnaround time
The Lekki Freeport Terminal operated by CMA/CGM is presently the most modern in Nigeria with top notch automation from stage of truck access, internal operations and exit.
-Advertisement-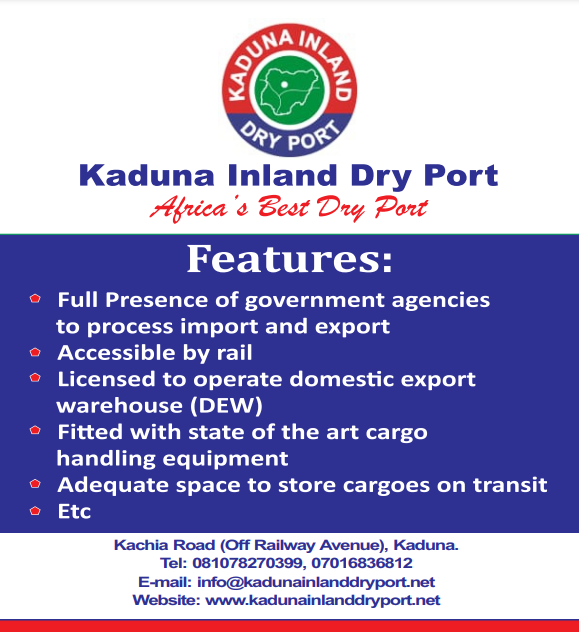 With copious unique features including being first container terminal east of Lagos with proximity to the hinterland through the Lagos Ibadan and Lagos Benin routes.
The LFT facility holds a 16.5 meters draft and capable to handle vessels of 399 meter length where CMA terminals is bringing its global standard expertise to the facility with support of NPA and Nigeria Export Processing Zones Authority(NEPZA)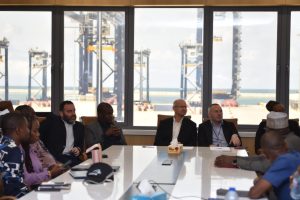 The terminal is readiness is supported by 2 berths that have 680 meters length with Ship To Shore (STS) cranes that can handle cargoes from the biggest vessels in the world.
As part of the readiness drive, the LFT has invested in training Nigerian STS operators including females with a view to attaining fastest vessels turnaround time, achieving economy of scale with bigger ships and helping port users to maximize profits while also saving time.
It's compliment of 5 STS cranes and 3 rubber tyred gantry (RTG) cranes further stands it out in Nigeria
Olubiyi-Neye an official of Lekki Freeport Terminal revealed that the company has so far investment $100million on cargo handling equipment to ensure smooth operation and customer service.
According to him, trucks turn around time at the terminal is forty minutes, while the port is targeting between five and ten days for cargoes to exit the port, right from discharge from vessel to exit gate
Unique Automation
The facility's bespoke automation is achieving efficiency of cargo handling processes ; security and safety , lesser human contact on ground where man meets machine.
There is a vehicle booking system for trucks accessing the 18 lanes gate system that targets 35 moves per hour per crane
The port is working on a secure web portal to be emplaced for ease of transactions including services like invoice generation making payments for port users and customers.
The security of the portal will have user protection features as users must be registered before access is granted. A self service kiosk will also be functional to handle truck and driver registration that will synchronize with the existing truck call up system.
Truck Park Capacity/ Call Up System
The constructed truck park has capacity for 150 trucks at a time with additional space for other vehicles like cars.
Addressing reporters recently the Chief Commercial Officer, Lekki Freeport Terminal, Kehinde Olubi-Neye, said the port is equipped to serve the maritime needs of neighboring landlocked countries and none littoral states
This also supports the initiative of the Lagos State Government with regards to the comprehensive call-up system for the Lagos Free Zone, Lekki Port, Dangote Free Zone, Dangote Refinery and the Pinnacle Oil and Gas.
"We are in active discussions with the Lagos State Ministry of Transport and other stakeholders on the deployment of the call-up system for the Lekki area and we have confidence that the coming onboard of the call-up system for trucks will address any concerns that prospective port users would have over access to the port," he said.
On cargo evacuation from the port, he added that the Lekki Port operates an automated system that is linked to the automated gate with the vehicle booking system where truck drivers are required to book appointments in advance.
Hub Operations and Trans Shipment
The port can serve as a transshipment hub for cargoes going to Warri, Calabar and others through use of ocean-going barges.
It can also utilise its 6 link roads advantage to the port. Proximate countries like Niger, Chad and others are expected to benefit from the LFT.
Neye said the port has also seen the opportunity to play a role in the movement of cargo in the Eastern Ports, which is why they are currently having discussions on moving containers discharged at Lekki Port by barge to the Eastern Ports of Calabar, Warri, and Onitsha River Port among others to help increase the traffic of those ports
The port has executed more than five barges moves of over 900TEUs from Lekki Port to the Ikorodu area of Lagos
Competitive Tariff
Neye said "We have only had Four commercial calls till date, so we are on a journey, I can assure you that our customers are priority to us, they would always be the first for us, and at every point in time, we would regularly engage with them.
"Our tariffs have been published and they are very competitive, we are assuring our stakeholders and investors on return of investments, this goes to NPA as a shareholder, this includes Lagos State Government as well, so we are very competitive.
"We are not here to compete, we are here to connect global maritime trade to Nigeria and that is why we have this deep draft here, we don't have in any other ports in Lagos, arguably in some African countries as well.
"We are here to offer a service, we are here to improve maritime trade and that is what we would do, it is not to compete with other ports but to render a service to the Nigerian people"
Government Backing
Government regulators like NPA and NEPZA have also reiterated Nigetian authorities to the full realisation of the project.
Managing Director of NPA Mohammed Bello-Koko said his office will always help to fast-track every necessary approval to make the entire Lekki Port a success
Bello-Koko who was represented by his Ikechukwu Onyemekara, Technical Assistant to MD NPA, added that the authority is ever willing and committed to the success of the project for the good of investors and the Nigerian economy.
Managing Director NEPZA, Prof Adesoji Adesugba said his organisation is committed to providing conducive working environment as provided by it's enabling Act.
Speaking through a representative, Prof. Adesugba said NEPZA has ensured all equipment brought in were done duty free. He reassured that all the necessary incentives expected from government will be made possible at all times to support the port