News
Wale Adeniyi: Tasked to Reset NCS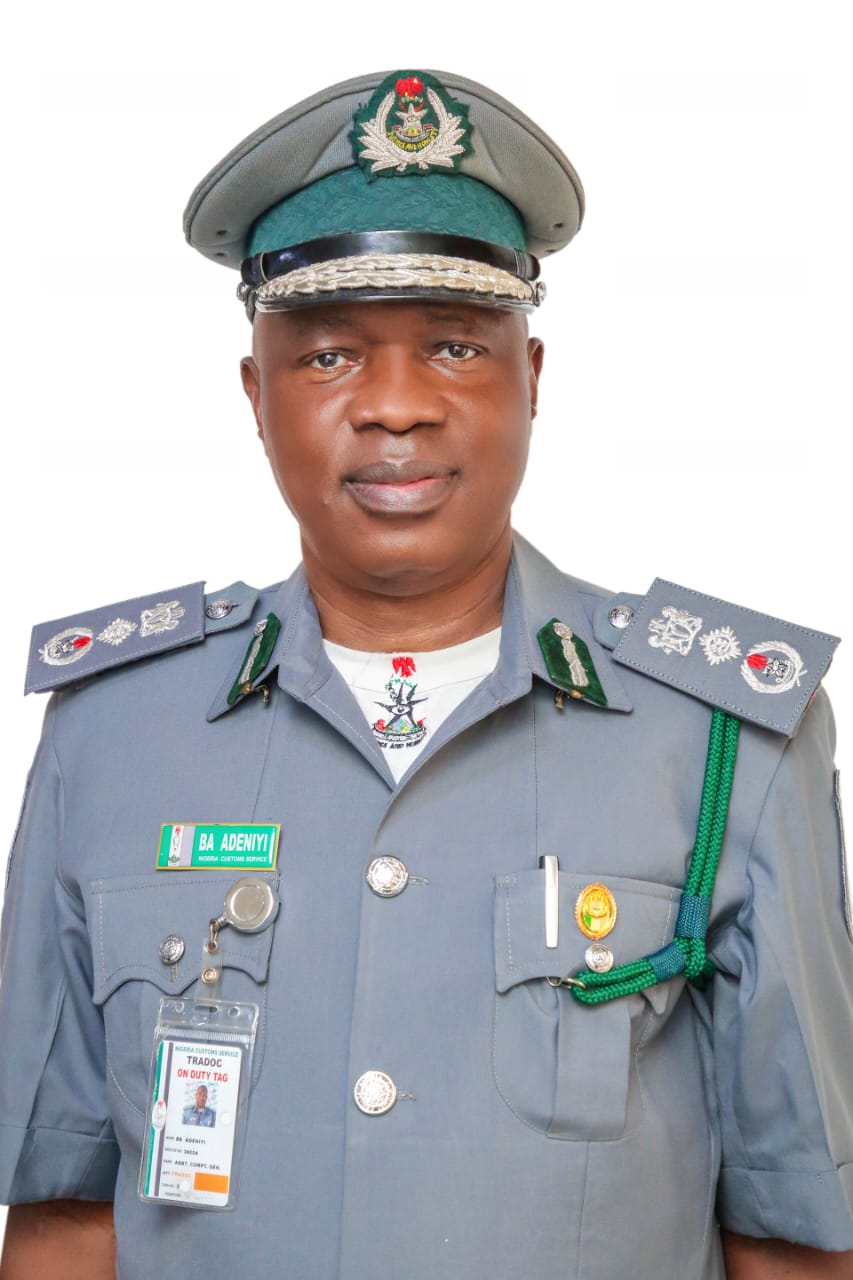 By Ismail Aniemu and Olamide Osho
Bashir Adewale Adeniyi new Comptroller General of Nigeria Customs is expected to shore up government's none oil revenue, facilitate lawful trade in an anticipated seamless port environment and lead a truly holistic customs reform
-Advertisement-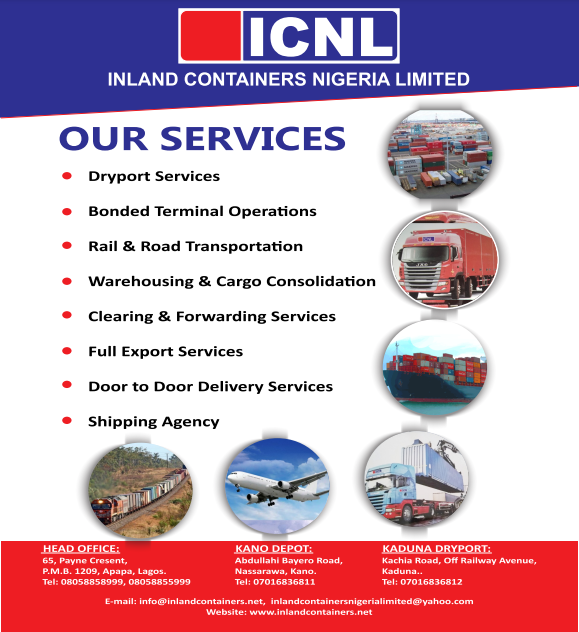 Adeniyi is coming armed with exposure about local and international customs administration guidelines including interpreting the International Convention on the simplification and harmonization of Customs procedures (as amended), known as the Revised Kyoto Convention is the blueprint for modern and efficient Customs procedures in the 21st century
As an expert in World Customs Organisation matters,
transparency and predictability of NCS actions are anticipated with standardization and simplification of the goods declaration and supporting documents
Beyond it's revenue collection which peaked to about N2.6 trillion in 2022, the Nigeria Customs Service, unarguably one of Nigera's most automated government institutions is in for a rebirth, if it most do more for Africa's largest economy.
This is one of the many uncompleted tasks undertaken by former CGC Col. Hameed Ali, who led the service for seven years and ten months, being the longest serving CGC in the last thirty years
-Advertisement-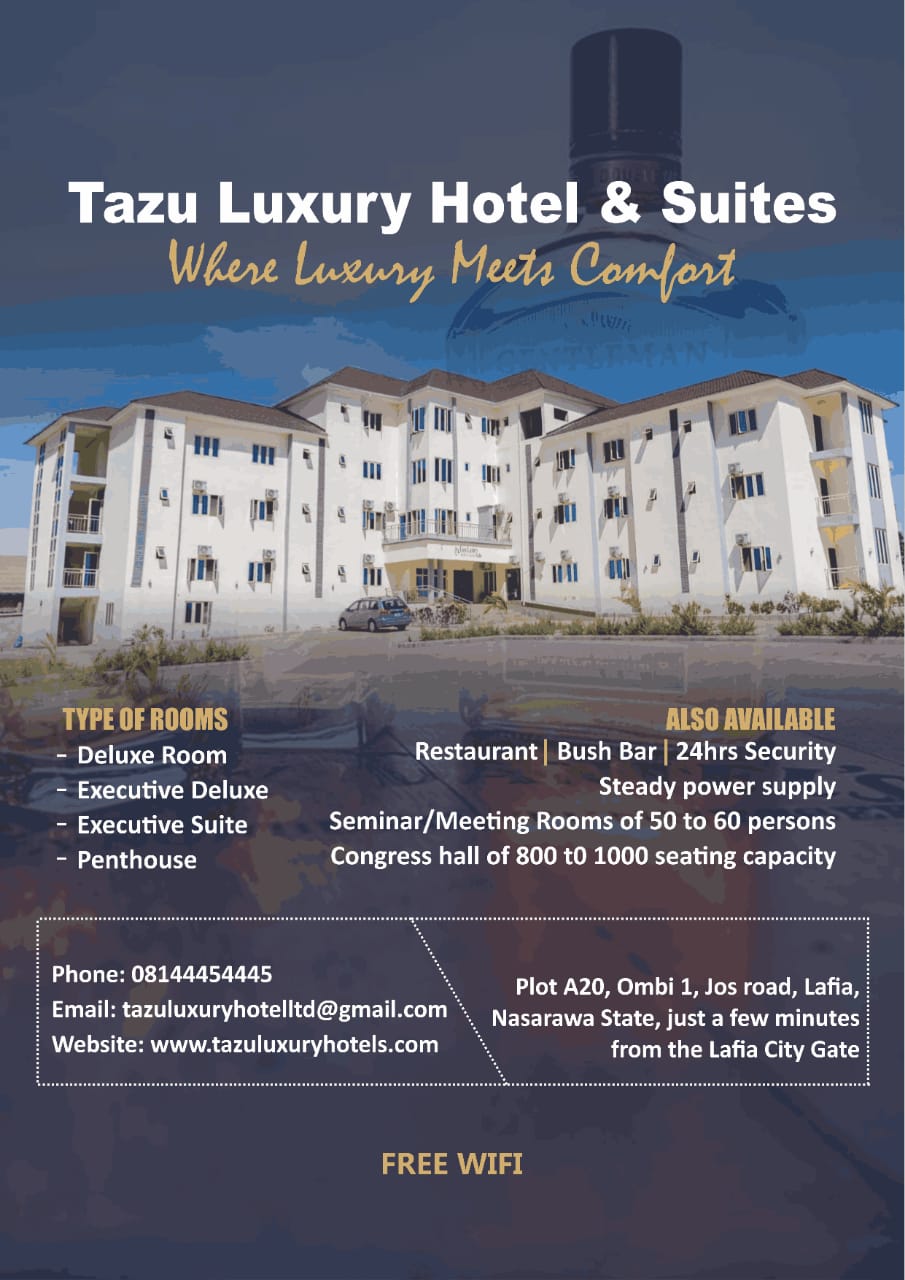 Coming next to the Federal Inland Revenue Service(FIRS) in collection of none oil revenue from government, the new customs chief is expected to oversee the service operation in areas of import, export and excise duty collection from manufacturers.
Whereas the service is noted to be one of Nigeria's most automated government institution with established potentials for paperless operation, Adeniyi will be expected to manage the controversial fallout from $3.2b modernisation for which some companies are in court with the federal government and it's agencies.
Maximising it's existing ICT potential places the NCS at a vantage position of facilitating and completing initiated transactions without human interaction.
Border management and tech driven customs operations are expected to peak maximising the available customs technology and already trained manpower
-Advertisement-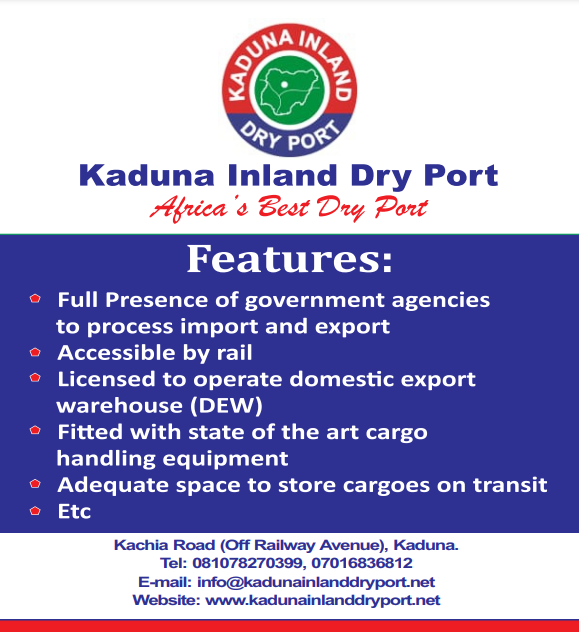 This change is expected to also rub off on border security where close circuit television cameras, drones and other tools of artificial intelligence are needed.
The new CGC will be expected to interact more closely with the business community, particularly the organised private sector touching on importation, export and production.
Adeniyi is tasked to increase revenue, facilitate trade and strike a balance between meeting the fiscal expectations of government and national security at the entry points.
He will be expected to address the back and forth personnel deployments and duplicated functions which was trailed by criticism in the past with alleged too many tables for human interface.
The defunct CGC Anti Smuggling Task Force that existed in the early 2000s under Former CGC Aliyu Mustapha and disbanded by another ex CGC Jacob Buba at about 2005 resurfaced under the name 'strike force' in 2018.
Today , the federal operations units and strike forces spread across Nigeria in about four zones have been posting remarkable statistics, confirming the growing trend of the illicit business of smuggling .
Resident border commands also have proximate units christened "border drill" performing same function.
Adeniyi, an expert in crises communication spanning almost three decades is expected to liaise with stakeholders across all relevant sectors and maintaining a steadily focused NCS that promotes ease of doing business
—————————————————————–
Stakeholders in the nation's maritime and business sector who spoke to JournalNG on the development, commended the President for the appointment, saying he is a round peg in a round hole.
They described Adeniyi as a consummate officer with the requisite knowledge, training and experience to steer the Nigeria Customs Service (NCS) to the right direction.
The president, National Council of Managing Directors of Licensed Customs Agents (NCMDLCA), Lucky Amiwero stated that Adeniyi will perform excellently as he knows exactly what to do, saying that his coming on board will bring a lot of positive changes in the Service.
Amiwero, who was a member of the Presidential Committee on Destination Inspection and Ministerial Committee on Fiscal Policy and Import Clearance Procedure, however noted that there is a lot of work to be done because the system has been bastardised with enforcement principles instead of procedures that has to do with Customs.
His words: "Adeniyi has been in the port industry for a long time. He has worked in Tincan; PRO section, airport and in the training school. He is a seasoned Customs officer, different from the former CG who is not trained; who just has a background in the military. Customs is quite different. You must be trained because it involves international trade procedures and its functions is spread all over the economy.
"Adeniyi has a lot of job to do. He has to reorganise the Service, reposition it and give it a new face. The man who was there before brought in military experience into customs. He was left to lead a system he knew nothing about.
"It is so demeaning. Customs and the military are not the same and can never be the same. The military is not a trade related entity. We cannot be running a modern customs administration like a police institution
"The Military is to protect the nation's integrity, while Custom is to interpret, classify, treat and apply trade rules. They are trained procedural expert, to manage and implement better economic policies for the country. If you have a bad Customs, that means you have a bad system, and you will not have investments.
"Adeniyi knows what to do. There are a lot of areas that have been destroyed, and there is need for a change in the system. So we believe his coming in, will bring a lot of changes. There is a lot of things to put together, so that the service can gain back its lost glory. A lot of things have gone wrong and these are things that should be repositioned.
Also, the former Director General of Lagos Chamber of Commerce and Industry (LCCI), Muda Yusuf who lauded the appointment, said that the new acting CGC is in a good position to know the necessary needed at this point to endear Customs to the business community.
Yusuf, who described Adeniyi as one of the brightest officers in the Service said that he expects him to undertake reforms that is more investment and business friendly, and make Customs corruption free as much as possible.
He continued: "We want to see a system that is technology driven, a system in Customs cargo clearing that does not involve a lot of human interface. We want him to bring a lot of value in the clearance of cargo; that cargo can leave the ports as fast as possible. We want to see regular engagements under him with the stakeholders at the ports; the business community, shipping community, the freight forwarders and others.
"We want to see less interceptions of cargo on our highways. Once a cargo has been cleared at the port, there should be no reason why any other Customs officer should stop that particular cargo. We have had too much extortion practices, especially by those on the highways. So these are some of the things we expect him to do to change the image of the Nigerian Customs.
"The good thing is that, he has been the PRO before, and he has been interacting with those in the private sector, so he knows what the problems are. He is in a good position to know the kind of Reforms that are necessary in order to endear the Customs service to the business community.
"He is an excellent Officer, one of the brightest you have in the Customs; well educated, understands issues. He is exposed, well experienced with compassion and he is young. So it is good for the Customs to have such a person and I am also happy that Customs has stopped the practice of going to bring people from outside the customs. Bringing retired Army officers into the system and those things are completely degrading. So this is a very good departure from that practice and we must commend President Tinubu for that".
On his part, the Acting National President, Association of Nigerian Licensed Customs Agent (ANLCA), Dr. Kayode Farinto said: "The appointment is superb. It is a very good and welcomed development.
"Going forward, the issue of trade facilitation will now be put in the front burner, unlike what we have heard in the last seven years. This is a proper and trained career officer who knows that in line with international best practices, you must promote trade facilitation and must not jettison it at the expense of revenue generation".
The Managing Director of Kaduna Inland Dry Port, Raimi Rotimi, while commenting on the appointment, noted that it is the right step in the right direction, which he believes will help put a lot of things in order.
He said: "He is a seasoned professional and trained Customs officer that knows his onions and will be able to move the service forward. I believe he will be able to bring up new things that will facilitate the movement and clearance of goods in the ports. We will be able to see what he has to offer when he fully resumes".
On what the Nigerian business community will be expecting from his leadership, Raimi added: "We will want him to look into the deficiencies in the clearance process and improve on it. secondly, a kind of modus operandi should be created for the inland dry ports established by the federal government to facilitate evacuation of conatainers from the sea port to the dry port.
"The process they are using now delays the clearance process. The agents spend more, and it makes dry ports unattractive to port users. What he needs to do is see how he can create a template under NICIS II that will enhance the evacuation of cargo meant for the dry ports, instead of all the unncessary and long documentation process that causes delay in the port".
"He has experience, with his ears on ground. So, I see him as someone that will hit the ground running and improve on what the former CGC has done. Being an in-house person, we will definitely see a lot of positive changes in his time".
Also, the Managing Director, Dala Inland Dry Port, Ahmad Rabiu described Adeniyi as a reliable hand that will add value to the Service.
"Adeniyi has been a very fine officer. At this time of his appointment, it is one of the schedule that is given to a reliable, tested and trusted hand. Though his coming onboard is in acting capacity, and from what I know, he doesn't have much time in the Service because of the present regulation, though the President may consider anything else because is time of retirement is very close.
"From what we learnt, he was already on his retirement leave period. He is a fine officer that I believe will add some great value, even if it is a week that he has that opportunity", he said.
According to Barr. Bisiriyu Lasisi Fanu, a leading freight forwarder at the Seme Border, "This is a very good appointment that has taken the Nigerian Customs Service back to status quo. I belive the new leadership structure will do everything within its power to make sure that they prove themselves than when they were under a retired military personnel. It is a welcomed development".
The President, African Association of Professional Freight Forwarders and Logistics of Nigeria (APFFLON), Frank Oguojemite stated that the appointment is a blessing to the Nigerian maritime sector and to the Nigeria Customs Service.
He is of the opinion that the sector will experience a positive turnaround with Adeniyi steering the affairs of the Customs.
His words: "Before now we had a CG that is not from within the Service and doesn't know the intricacies of the Customs per se. So, having somebody produced by Customs to govern its activities is a blessing to Customs and the country.
"We are expecting to have a professional review of the Customs' process and impediment on the ease of doing business. As someone that understands the industry, he will know how to handle things better. When you have the knowledge but without the authority, then you cannot implement what you know.
"But now, somebody who has spent almost all his life in the Service is at the helm. If he needs to take any decision, it will be from a professional perspective; unlike someone who doesn't belong there. The business community should expect something better and I believe we will have a positive change".
Barrister Tony Daniah, a maritime lawyer who praised the appointment, said that it will attract more investments for the country, adding that Adeniyi is easily accessible and will continue working hard to increase the revenue generation of the Customs.
Speaking further, Daniah tasked him to end corruption that has become rife in the Service, and delays encountered during cargo clearance at the nation's ports.
He said: "Based on his past pedigree, we are positive and it is a welcome development. Correcting the tendency of bringing somebody from outside Customs to come and edge Customs is wrong and some of us spoke against it. The current Controller General is an insider and he has experience in various parts of operations. He is an operations person, and that is the kind of man we need there. And if you watch, to some large extent, most of the Customs officers were happy with his appointment. So it is a very good development.
"The only problem he needs to work on is corruption, there is corruption everywhere; in every aspect and he needs to work on that. The delay in clearing goods is making investors to take their containers to the neighbouring countries. The policies brought up by his precessor to discourage container clearing from neighboring countries has not actually stopped that practice. He can advise the government on possible reduction on import and export duties. If he does that, it will make many persons to clear their goods within Nigeria. It is cheaper to clear your goods in Cotonou presently.
"Also, he should make formalities at the port a one stop affair. That is, whatever you want to do, you enter a big office they call "long room" instead of moving from one distant office to another. Everything should be done in one room. In fact, there should be a time frame, no clearance except there is special reason should stay more than 48 working hours. With that, there will be improvement and good atmosphere for further investments".
Similarly, Barrister Osuala Nwagbara, who is also a maritime lawyer said: "When Adeniyi had a stint at the Lagos port many years back, he actually won the hearts of many practitioners, Customs brokers and including us maritime lawyers. I remember when I had an occasion to meet with him when he was the PRO, I was glad to meet him and he showed mastery and knowledge of the trade industry, functions of trade facilitation by the Customs in the port system. Generally, he was opened to all those who made enquiries on the Customs processes and practices, and he contributed to the port industry as far as trade facilitation is concerned.
"So, the news is very well received, he is a top notch professional and I believe that the freight forwarding and maritime industry will be glad to see him direct the affairs of the Nigerian Customs Service. That to me is professionalism of service, and it looks good for the country that he is heading that organisation. We expect changes in policies and changes in the procedures for executing policies and translating policies into action that will benefit the country. I congratulate and I wish him well".
PROFILE OF ADEWALE ADENIYI
Bashir Adewale Adeniyi MFR dsm fnipr psc (+) has over 30 years experience in Customs Administration, covering strategic and operational responsibilities. He posses deep understanding of the complex and constantly evolving international trade landscape. He has strong command of customs regulations, laws, and procedures as well as the ability to navigate and adapt to changing policies and regulations.
He has demonstrated excellent communication and leadership skills responsible for leading teams of customs officials, working closely with stakeholders across a variety of industries.
Adeniyi built strong relationships with stakeholders and collaborated effectively to ensure efficient and effective movement of goods across borders, over the course of his career. He has a keen eye for details and ability to identify potential risks and areas of non-compliance.
This is evident in effective risk management strategies, guidance and support developed and implemented for his teams to ensure that all customs procedures are followed accurately and effi- ciently. He is dedicated to promoting trade and economic growth while ensuring compliance with all relevant laws and regulations.
Adeniyi is known to maintain the highest standards of integrity and professionalism. He is also committed to continuously improving his knowledge and skills to stay ahead of the ever-changing customs landscape.
SKILLS
• Deep understanding of the complex and constantly evolving international trade landscape.
• Strong command of customs regulations, laws and procedures
• Ability to navigate and adapt to changing policies and regulations
• Excellent communication and leadership skills.
• Strong relationships with stakeholders and collaborated effectively to ensure efficient and effective movement of goods across borders.
• Committed to continuously improve knowledge and skills to stay ahead of the ever-changing Customs landscape.
• Maintains the highest standards of integrity and professionalism.
• Dedicated to promoting trade and eco- nomic growth while ensuring compliance with relevant laws and regulations.
• Keen eye for detail and ability to identify potential risks and areas of non- compliance.
WORK HISTORY
Acting Deputy Comptroller-General of Customs – January to June, 2023.
• Head of the Strategic Research and Policy Department.
• Coordinating engagements with International Organizations including; World Customs Or- ganization (WCO), World Trade Organization (WTO), United Nations Conference on Trade and Development (UNCTAD), United Nations Office on Drugs and Crime (UNODC), World Bank (WB), International Monetary Fund (IMF).
• Coordination of Customs bilateral and multilateral trade relations.
• Organizing domestic and international seminars, workshops and conferences on Customs related issues.
• Supervision of the implementation of emerging issues within Customs including Intellectual Property Rights (IPR), Data Analytics and Environment Protection.
• Supervision of Customs liaisons with the World Customs Organization (WCO)
• Development of the Strategic Plan for Customs and coordination of Monitoring and evaluation of its plan implementation.
Assistant Comptroller-General of Customs – February 2020 to January 2023.
• Commandant of the Nigeria Customs Command and Staff College Gwagwalada, Abuja.
• Curriculum development and its implementation.
• Management of Training infrastructure and development of Customs Human Capital
• Mentoring and Leadership development.
Comptroller of Customs – April 2017 to February 2020.
• Customs Area Controller of Murtala Mohammed International Airport Command.
• Deputy Commandant – Nigeria Customs Service Command and Staff College, Gwagwalada (pioneered the commencement of the Command and Staff Courses in 2017).
Deputy Comptroller of Customs – 2012 to April 2017.
• Import and Export management.
• Ports Administration
• Customs National Public Relations Officer (Headquarters Abuja)
• Adviser and Chief Strategist to Comptrollers-General of Customs (Served under 8 Comptrollers-General]
EDUCATION
Universitaire Svizzera D'Italiana (USI) – Lugano-Switzerland
Master of Arts in Communication Science, November 2013.
Obafemi Awolowo University – Ile-Ife Bachelor of Science in International Relations, June 1987.
Modakeke High school – Modakeke SSCE, June 1979.
PROFESSIONAL MEMBERSHIP
Nigerian Institute of Public Relations (FNIPR) Vice-President of the Governing Council.
International Public Relations Association (IPRA)
SERVICE DECORATIONS
dsm -Distinguished Service Medal (Gold Category)
psc(+) -Passed Staff Course (+)
PROFESSIONAL COURSES
• Executive Programme in Customs and Business Administration (EPCBA) a Joint Programme (online) of Seoul National University (SNU), Customs Administration of South Korea and the World Customs Organisation (WCO) 5-30 April 2021.
• Executive Programme in Customs and Business Administration (EPCBA) at Seoul National University (SNU), Korea, a Joint Programme of SNU and Customs Administration of South.
• Korea and the World Customs Organisation (WCO) 24 October to 18 November 2022.
• Capacity Building Programme for Customs Management on Trade Facilitation, organized by GIZ 15 April 2021 in Abuja.
• World Customs Organisation's Leadership and Management Development Programme Workshop in Abuja, 29 August – 9 September 2016.
• Mastering Trade Policy, Executive Education Programme of Harvard Kennedy School, Boston USA, August 23-September 4, 2015.
• Advanced Strategic Management Session, Executive Master of Communication Pro- gramme of University of California, Los Angelis, USA, 23 July-2 August 2012.
• Master Class in Strategic Leadership of the Albion College, London Graduate School, 10-18 December 2011.
• Executive Leadership Training on Becoming a Multi-Dimensional Leader – Professional
• Leadership Development Training in Toronto Canada, 9- 14 August 2010.
• International Seaport and Border Protection Training, Charleston, South Carolina, USA 17 -21 May 2010.
• Certificate of Professional Achievement in Strategic Communications: An International Per- spective of Columbia University, New York 17 – 28 August 2009.
• National Seminar on the Revised Kyoto Convention organized by the World Customs Or- ganisation in Lagos, March-April 2003.
PAPERS AND OTHER ACADEMIC WORKS
• "Promoting a New Data Culture to Scale up Customs Digital Transformation" Nigeria Cus- toms Command and Staff College Gwagwalada 29 April 2022.
• "Effective Stakeholders Engagement in Customs Operations" Presented at Comptrollers' Retreat, Gwagwalada Abuja, 10 May 2022.
• "Issues and Crisis Response Communication for Public Affairs Officers", at the Monthly Seminar for Lagos State Public Affairs Officers 29 September 2021.
• "Security Par Collaboration (SPC++) Progress Report and Perspective", Presented at the Conference of DGs of Customs in West and Central African Region of World Customs Or- ganisation, Bangui, Central African Republic, 13 March 2019.
• "International Political System and the Changing Dynamics of Global Customs Operation" Nigeria Customs Command and Staff College Gwagwalada 10 July 2019.
• "Security Par Collaboration (SPC++) A Regional Customs Security Project", Presented at the 1st Technical Working Group Workshop on Border Security in Accra Ghana, 29 August 2019.
• "Perspective in Regional Security", Presented to Delegation of the European Union in Abuja. April 2018.
• "Combating Illicit Financial Flow and Trade Mis-invoicing: Nigeria Customs Perspective", Brussels, 5 May 2018.
• "Managing Fragile Borders in Africa" Presentation at the Global Security Conference, World Customs Organisation, Brussels 2-4 August 2018.
• "Security Par Collaboration (SPC++) Border Cooperation in Lake Chad Region through Data and Intelligence", Picard Conference, Malatya, Turkey 9-11 August 2018.
• "Living the NIPR Brand", presented at the Workshop on Attitudinal Change for Personal and Corporate Transformation, Ibadan. 18 August 2018.
• "Communication in Crisis Management", presented at the Nigeria Police Public Relations School Week, Abuja 24 August 2017.
• "Strategic Crisis Communication: Forecasting and Resilience", presented at, the NIPR Annual Conference of Directors/Heads of Public Relations, Uyo Akwa Ibom, 25 August 2018.
• "Securing Border Economy in Fragile Borders" Presentation made to Borno State Security Council at Government House Maiduguri, Borno State, 1 November 2018.
"Issues and Crisis Response Communication", presented at the Aviation MCPD held at NA- MA Headquarters, Lagos. 23 November 2018.
HIGH-LEVEL MEETINGS
Council Meetings
Participated in all Governing Council meetings of the WCO in Brussels, Belgium from 2010-2019
Policy Committee Sessions
Participated in all Policy Commission meetings of the WCO in Brussels, Belgium from 2010-2019
Directors-General of Customs Meetings of West and Central African Region Participated in all regional meetings of DGs and Experts from 2010-2019
ACCOMPLISHMENTS
Some of his accomplishments include: Conferment of National Honour of Member of the Order of Federal Republic (MFR) by former President, Mohammadu Buhari in 2022; Fellow of the Nigerian Institute of Public Relations, August 2022; Comptroller-General of Customs Award for seizure of $8,065,612 million cash at Murtala Mohammed International Airport, January 2020, and Large College Crest Award for Excellence in Service as Deputy Commandant, NCCSC Gwagwalada December 2019;
Others are: World Customs Organization Award of Excellence as Project Team Leader, Securité Par Collaboration (SPC++), a Customs Regional Security Project, January 2018; Nigerian Institute of Public Relations Presidential Award, April 2018; Joint winner of Burson-Marsteller Award for the Best Research Project on "Reputation Management in Nigeria Customs Service" in partial fulfillment of the award of Masters of Science in Communications, USI, Lugano Switzerland, November 2013, and Best Customs Public Relations Officer 2004-2007.