Uncategorized
Ports Task Team Deepen Pact With FRSC, to Introduce Mobile Courts
Tough times now await traffic offenders along the Lagos port access roads as plans are on to introduce a mobile court for quick trial of suspects
The National Coordinator of the Presidential Port Standing Task Team (PSTT), Mr. Moses Fadipe and the Lagos Sector Commander of the Federal Road Safety Corps, Mr. Babatunde Farinloye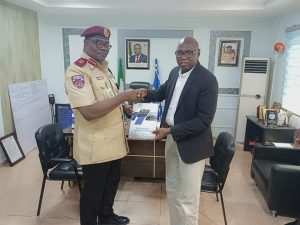 agreed to introduce Mobile Courts on the ports corridor to further strengthen the traffic management on the strategic Lagos port access roads which has gained traction since the launch of the Expanded Port Standing Task Team.
-Advertisement-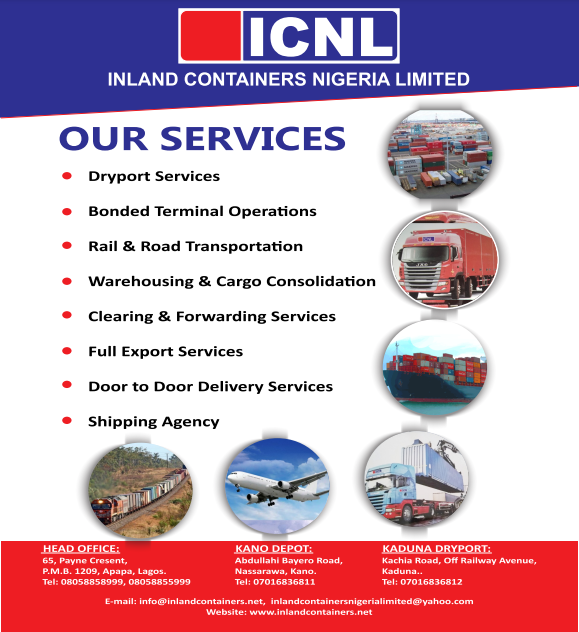 The duo took the decision during a courtesy visit by the PSTT boss to the FRSC Commander in the Ojudu area of Lagos State.
The two after reviewing the progress of the 'Operation Free Port Corridor' agreed that the collaborative efforts of multiple government agencies including security agencies, FRSC, Apapa Local Government etc; under the PSTT has yielded positive results that needs to be sustained.
Mr. Farinloye commended PSTT for the restoration of sanity on one side of the Oshodi-Apapa Express road (inward Apapa), but said something needs to be done on the other side (outward Apapa) which is perpetually blocked by container trucks and Petrol tankers.
This came as the PSTT boss had told his host that since 2022 when the Task Team commenced operation, it has cleared over 70 extortion points around the port corridor, praising the FRSC Chief for the cooperation the Task Team has so far enjoyed from the FRSC.
They two officers conceded that due to the soft sanctions to offenders, some drivers prefer to be committing the traffic offences repeatedly and pay the little fines rather than obeying the law. They therefore resolved that instead of waiting for the long period it will take for a legislation that would raise the fines on traffic offences to an amount that could deter offenders; early introduction of Mobile Court for quick and rapid trial of traffic offences on the port corridor would deter the habitual traffic offenders.
The new FRSC boss had earlier in his remark lauded the mutual support and synergy existing between PSTT and the FRSC towards ensuring safer motoring in the country, saying when he came the high level of road crashes involving wet cargo trucks was very high but that has reduced due to the activities of the PSTT at the port corridor. "I must say that you are championing the Vision Zero crashes by your activities at the port corridor. I assure you that we will continue to work with you in this effort to make our roads crash free," Farinloye said.