Law and Crime
NDLEA Intercepts 58kg Cocaine, Meth at Lagos, Abuja Airports; Recovers 2.6m Opioids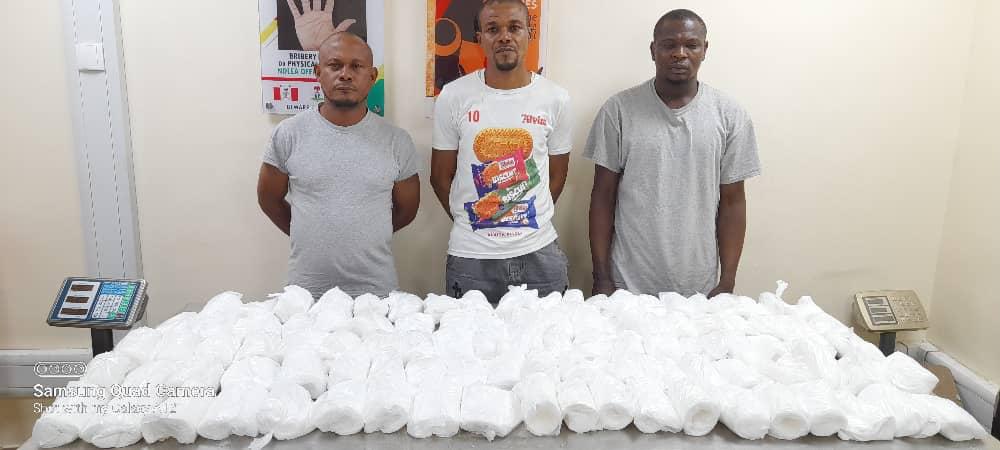 The National Drug Law Enforcement Agency (NDLEA) has intercepted cocaine, methamphetamine and ephedrine at the Murtala Muhammed International Airport (MMIA), Lagos; Nnamdi Azikiwe International Airport (NAIA), Abuja and some courier companies.
The anti-narcotic agency, in a statement by its spokesperson, Femi Babafemi said that the illicit drugs were heading to the United Kingdom, Saudi Arabia, New Zealand and Cyprus.
-Advertisement-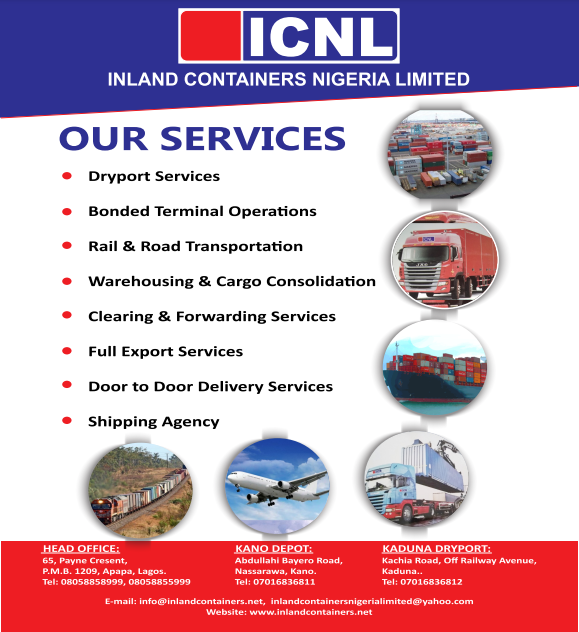 According to Babafemi, attempts to export 52.10 kilograms of ephedrine, a precursor chemical and active ingredient for the production of meth, concealed in bunches of fishing threads and packed among other items in jumbo sacks that were thwarted at the SAHCO export shed of the Lagos airport on Sunday, January 31, and Monday, February 1, 2023.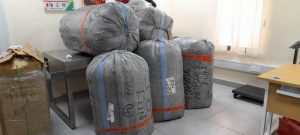 He said that it took the painstaking efforts of NDLEA officers and deployment of sniffer dogs to be able to discover the complex mode of concealment of the illicit substance.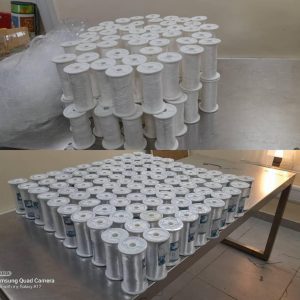 -Advertisement-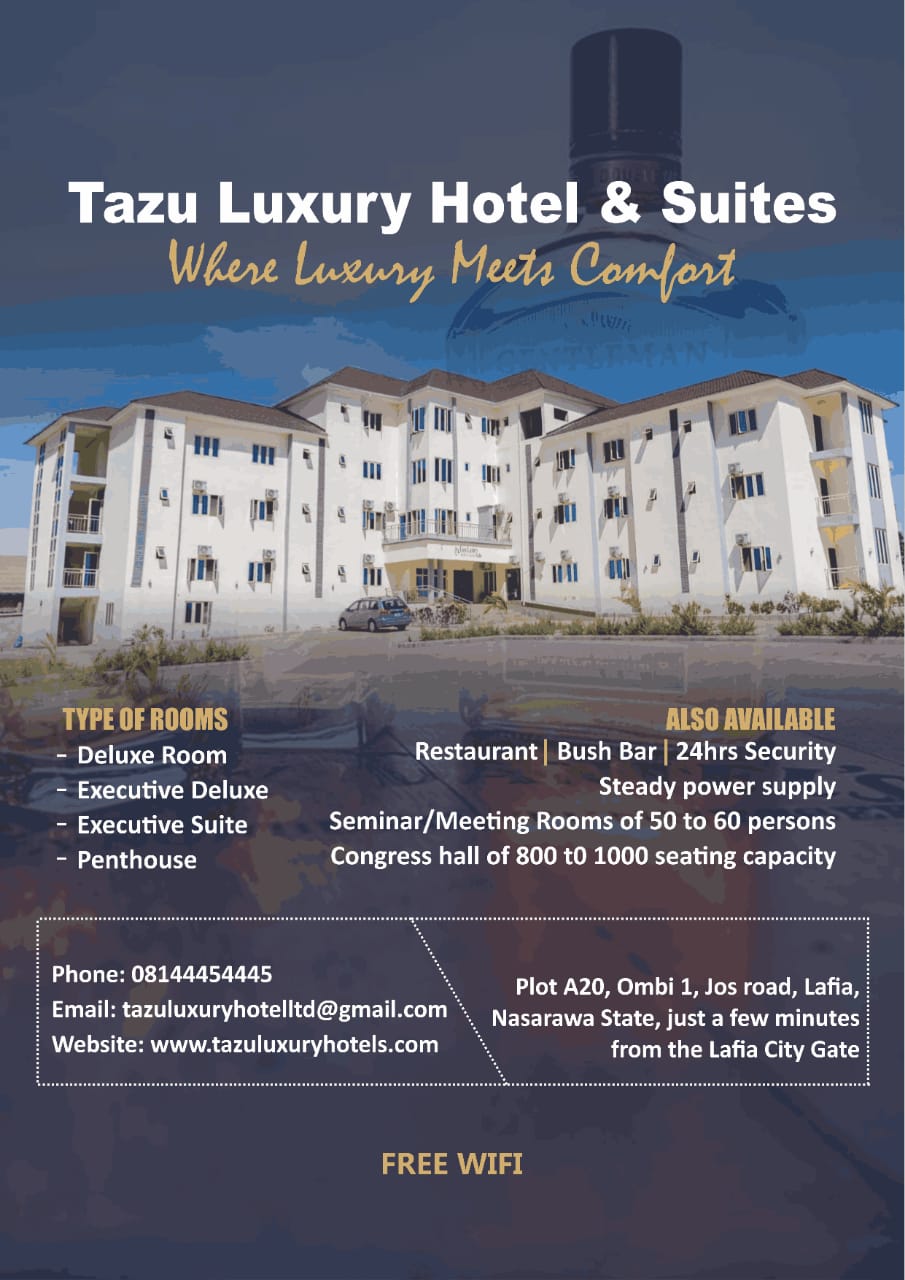 At least three traders at the Trade Fair Complex in Ojo area of Lagos: Nwudele Basil Christopher; Chiedu Ezenwani Francis and Donatus Nwojiji have been arrested in connection with the seizures.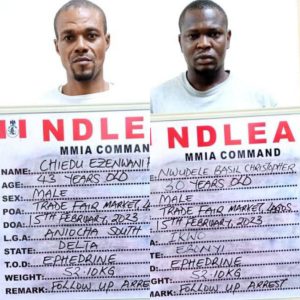 Also, at three different courier firms in Lagos, operatives intercepted two cocaine consignments weighing 400 grams each, going to United Kingdom and Saudi Arabia. They were hidden in walls of cartons used for packaging.
Two other consignments containing 500 grams and 100 grams of meth were also blocked from being shipped to New Zealand after they were discovered concealed in food items.
-Advertisement-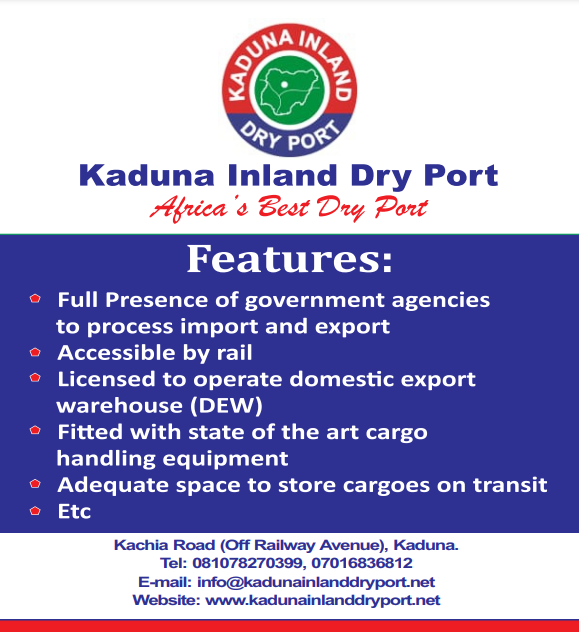 Similarly, at the Abuja Airport, vigilant operatives of the Agency on Monday, February 13, intercepted a 29-year-old Apeh Kelvin Ogbonna while attempting to board Turkish Airline flight TK0624 going through Istanbul to Cyprus, with 4.5 kilograms of meth concealed in false bottoms of his travelling bag.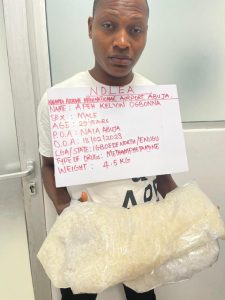 The suspect claimed he was running a boutique business in Enugu before he decided to travel to Cyprus for a degree in Business Administration.
No fewer than 2,684,900 pills of tramadol and other pharmaceutical opioids were seized by operatives during interdiction operations in some states in the past week.
The statement further read: "In Adamawa, a total of 250,000 pills of tramadol and exol-5 as well as 1800ml of codeine neatly concealed in the reserve fuel tank of a trailer from Onitsha, Anambra state were seized at Mubi and a dealer, Hussaini Ibrahim (a.k.a Bafu) arrested.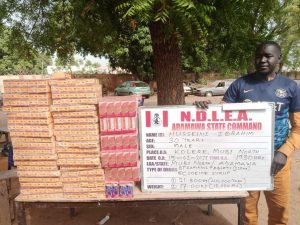 "While a total of 279,000 pills of tramadol 200mg and 225mg were recovered from a suspect, Hammajan Suleman, along Okene-Abuja highway in Kogi, on Monday 13th February, 376 blocks of skunk weighing 229.36kgs and a Toyota Camry car used in conveying the consignment from Edo state enroute Kano by another suspect, Moses Alabi were handed over to NDLEA by a patrol team of the Nigerian Army, in Lokoja on Tuesday 14th February.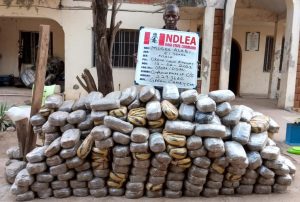 "In the same vein, two suspects: Christian Nnachor, 23 and Chinonso Obiora, 20, arrested with 1,843,900 tablets of Diazepam and 300,000 pills of Exol-5 by soldiers along Abuja-Kaduna express road were transferred to the Kaduna State Command of NDLEA on Monday 13th February while Christopher Maduka, 43, was arrested with 10,000 ampoules of pentazocine injection by NDLEA operatives on Saturday 18th Feb. along Abuja-Kaduna highway.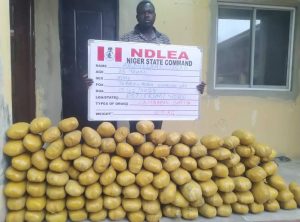 "In Kano, Ahmed Suraj Rabiu was nabbed with 89 bottles of codeine syrup in Badawa area of the state, while Amadu Musa and three others were arrested in Kofar Mata with 53 blocks of cannabis weighing 41.9kgs. In Niger state, a trans-border trafficker, Abdullahi Isah was arrested along Jebba-Mokwa highway with 188 blocks of skunk that weighed 107 kilograms, which he was attempting to take to Niger republic.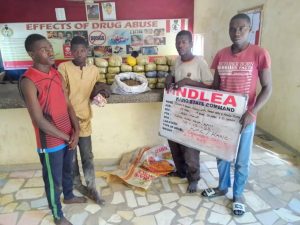 "While 24kgs of Arizona variant of cannabis and 2,000 pills of opioids were recovered from Ibrahim Isiyaku along Nguru- Kano road in Yobe, no fewer than four suspects: Usman Abubakar, a Chadian; Muhammad Ali; Ibrahim Yahaya and Babagana Abdullahi were arrested in connection with the seizure of 61.45kgs of cannabis and 22.1kgs of exol-5 in Jigawa with follow up operations in Kano. The consignments were ordered by Usman with a view to taking them to Chad".