Politics
February 25: Nigeria's Date With Destiny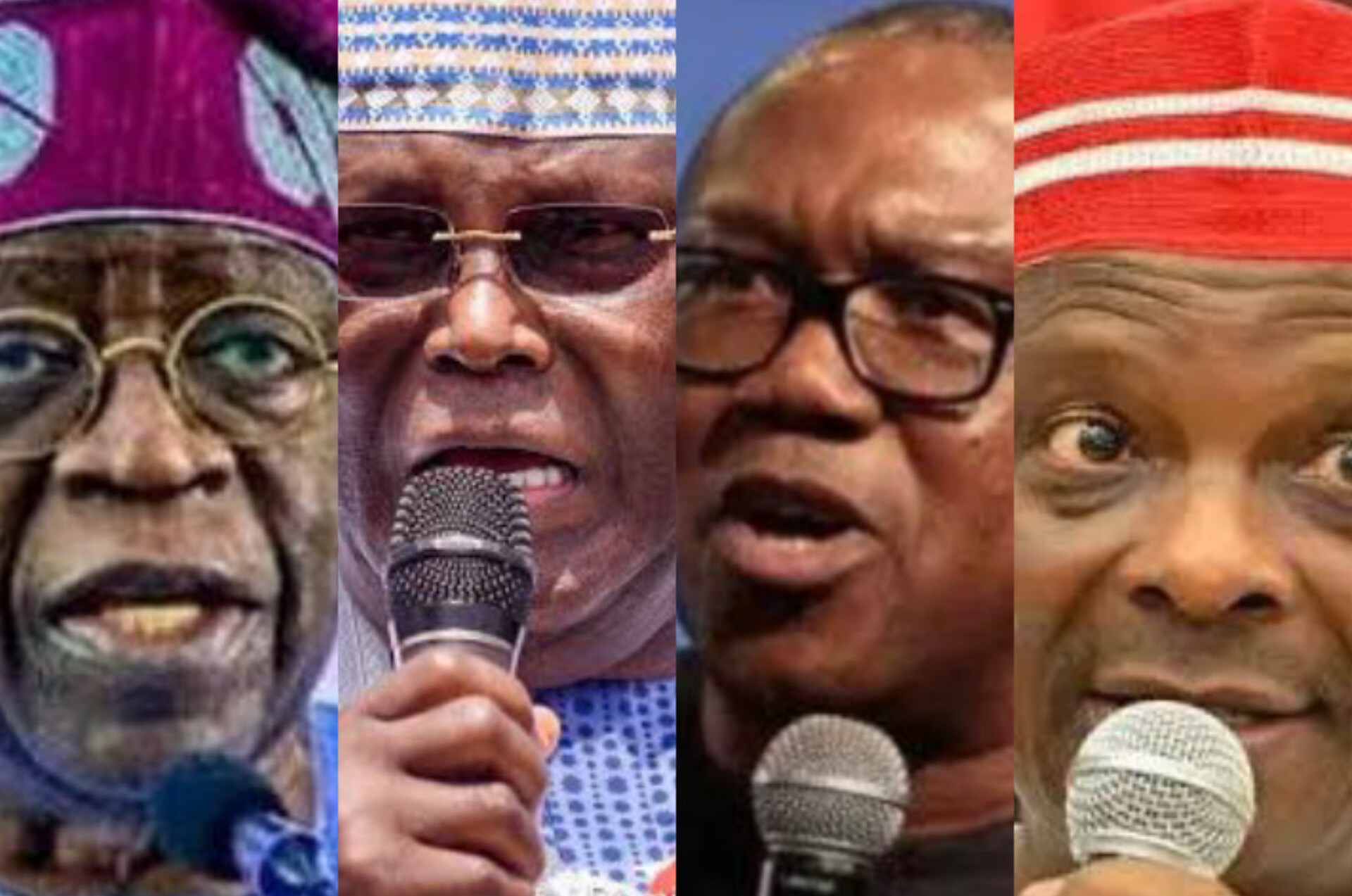 In a week's time, Nigerians will head to the poll to elect a new president that will pilot the affairs of the country for the next four years. There will be losers and one winner. Provided the election is credible, devoid of malpractices, violence and the usual 'abracadabra' during and after elections, everyone will come to terms with the fact that the people (majority) have chosen their next leader, even if not the preferred candidates of others.
The Independent National Electoral Commission (INEC), the Nigeria Police Force, the military and other relevant government agencies have all promised to ensure a free and fair election. Also, the introduction of the Bimodal Voter Accreditation System (BVAS) has been hailed by stakeholders as a game changer in the country's electoral process.
-Advertisement-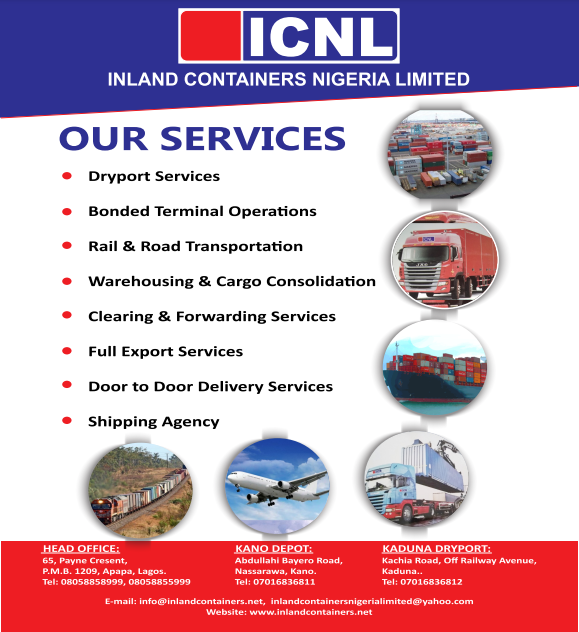 The electronic device is designed to read Permanent Voter Card (PVC) and authenticate voters – using the voters' fingerprints in order to prove that they are eligible to vote at a particular polling unit.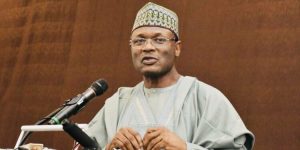 However, the major actors and their followers need not forget about the courts; election tribunals and their many judgements based on technicalities: the recent Osun State Governorship election petition tribunal and Ahmad Lawan versus Bashir Machina on the Yobe State Senatorial primary election judgements readily comes to mind. Despite the use of BVAS in the former, there was still the issue of over-voting which marred the credibility of the election.
What the 2023 election means for Nigeria
Nigeria's present situation can be compared to that of a football club battling relegation, and all hands must be on deck to secure maximum points from the last game of the season to save it from the drop. It is very important that everyone concerned play their part in conducting an election that the outcome reflects the true will of the people; for the sake of the country.
-Advertisement-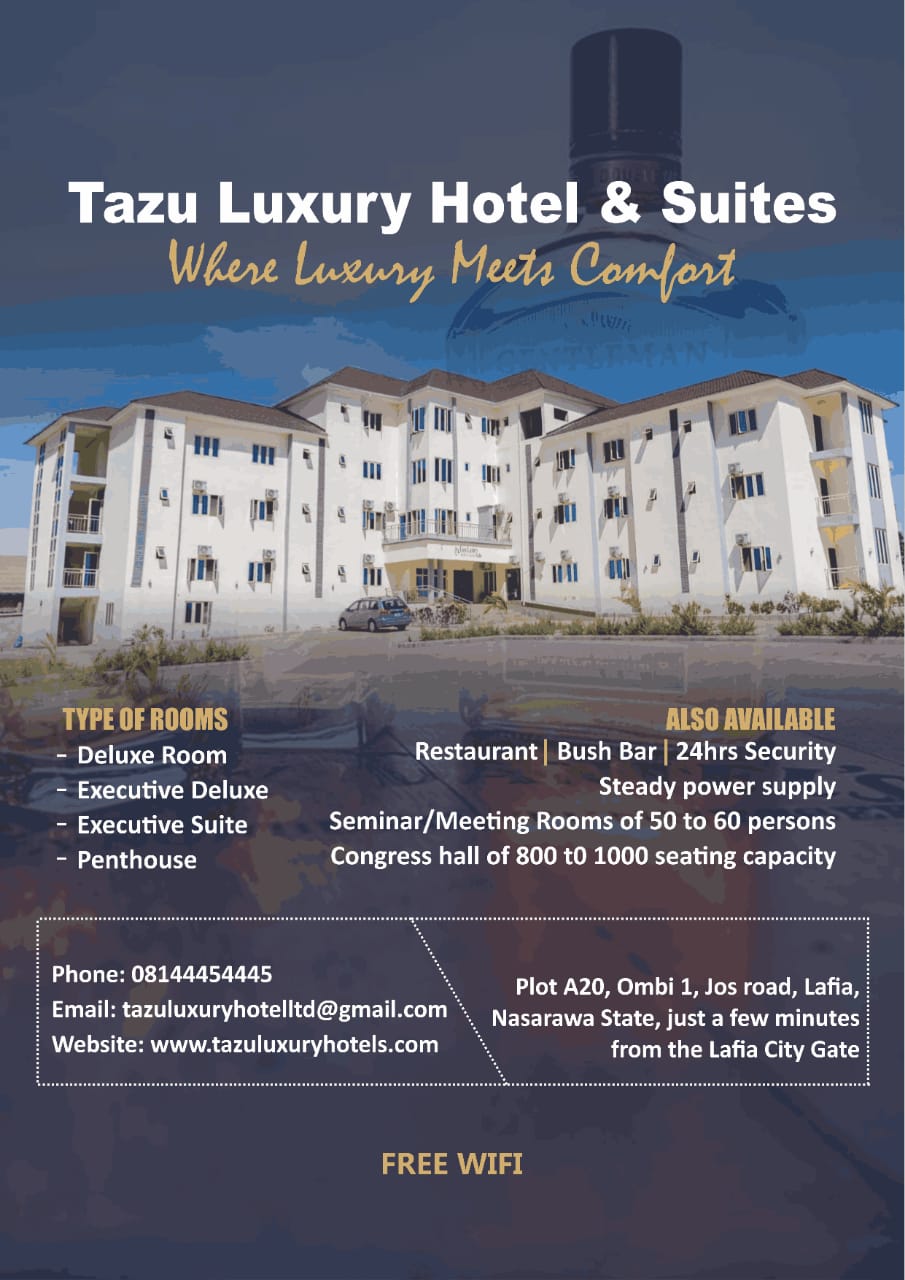 Political analysts have described it as a make or break election for Nigeria, depending on who gets to take over from president Mohammadu Buhari. The importance of Nigeria getting it's leadership right across board this time has been emphasised by all and sundry. The government is responsible for economic and other important policies that affect the lives of citizens, either for good or bad.
According to the Debt Management Office (DMO), "Total public debt stock, which comprises the total domestic and external debt stock of the Federal Government of Nigeria (FGN), all State Governments and the Federal Capital Territory (FCT), stood at N44.06 trillion. In comparison, the total public debt figure as of June 30, 2022, was N42.84 trillion".
The DMO data explained that with the N44.06triillion total debt stock as of September 2022, Nigeria has spent N3.04trillion to service external and domestic debts in nine months of 2022, representing an increase of 23.4% Year-on-Year from N2.46 trillion reported in nine months of 2021.
With the country's unemployment rate at about 33%, inflation around 21%, over 130 million Nigerians living below poverty line and over 20 million children out of school, political apathy seem to have reduced drastically, and an increase in voter turnout is expected.
-Advertisement-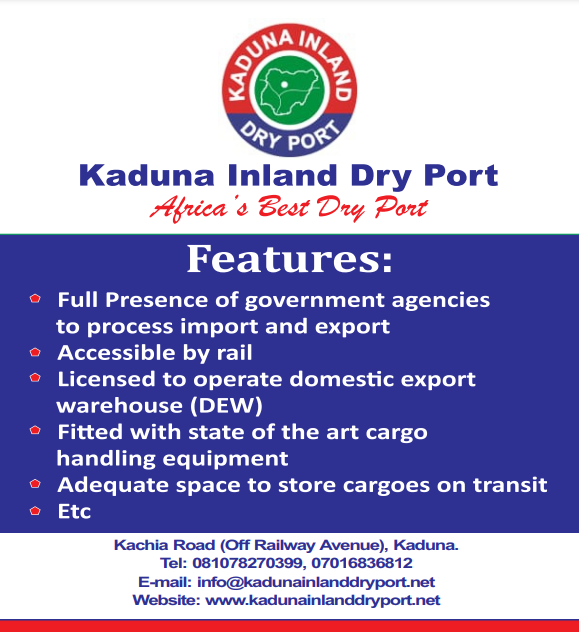 Nigerians are now involved than ever before in the process, having a better understanding that elections have consequences, with a general consensus among the people that there is need for change. Some are even of the opinion that while the PDP and APC have not delivered on most of their campaign promises when given the chance since 1999, it is perhaps time to try another party.
The leading candidates and their promises to Nigerians 
While there are a total of 18 candidates gunning for the country's top job, with many of them relatively unknown, there are four major candidates the people are familiar with. They are: Bola Tinubu, All Progressives Congress (APC); Atiku Abubakar, Peoples Democratic Party (PDP); Peter Obi, Labour Party (LP), and Rabiu Kwankwaso of the New Nigeria People's Party (NNPP), all coming to the contest with their track records and political antecedents.
This has brought about the addition of new words and phrases into the country's electoral vocabulary such as "Emi lokan", "go and verify", "Obidients", "Eleyi", "The Unifier", "BATist/BATified", "Kwankwasiyya/Kwanscious" "It's PO-ssible" among many other coinages which all have their unique meanings.
The leading candidates have been traversing the country, speaking at town halls and events, and making tantalizing promises at campaigns to the electorates in a bid to win their trust and votes to emerge president. Various opinion polls have predicted victories for both Tinubu and Obi; presenting them as the candidates to beat, even though the latter is contesting on the platform of a smaller political party without "structure".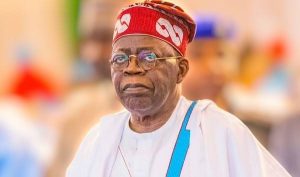 Tinubu, a former senator and two-term governor of Lagos State, through his 80-page document titled "Renewed Hope 2023 – Action Plan for a Better Nigeria", vowed to transform the country and make it great.
In his foreword to the document, Tinubu disclosed that his plans were conceived after going round the country and listening to the concerns of citizens from different life strata. According to the document, the APC flag bearer will prioritise National Security, Economy, Agriculture, Power, Oil and Gas, Transportation and Education, if elected Buhari's successor.
Tinubu also outlined policy options for healthcare, digital economy, women empowerment, judicial reform, federalism/decentralisation of power and foreign policy. He promised huge investment in sports, entertainment and culture, youth empowerment and entrepreneurship, to expand jobs and opportunities for millions of Nigerian youths, as well as to continue and expand the Social Investment Programmes of the Buhari administration.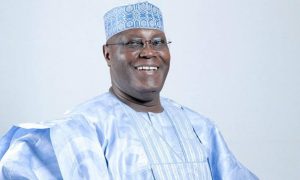 On his part, Atiku, a former Vice President titled his manifesto "My Covenant With Nigerians". The PDP candidate for the second consecutive election cycle after declaring his intention to contest the presidency articulated a five-point agenda to turn around the fortunes of Nigeria if he becomes president.
He said of his plan: "Under my presidency, I want to focus on five key areas: Unity of Nigeria, security, economy, education and devolving more resources and powers to the federating units.
"The 2023 election is not just like the usual elections; it is a referendum to decide whether we want greatness or continuous destruction. It is a choice between two paths: the path of unity and progress or the path of division and backwardness. We need a new kind of leadership that will steer us to a positive path. In 2023, we want a President who has ideas on how to fix Nigeria. We want a president who understands, who inspires and is empathetic"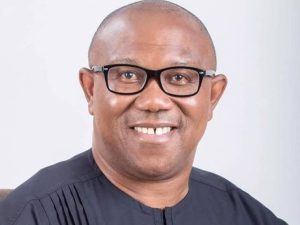 For Labour Party's Peter Obi, a former governor of Anambra State, his 72-page document tagged, "Our Pact with Nigerians: Creating a New Nigeria", hinges on seven key priority areas. According to him, it is "our implementable plan through which a New Nigeria, The Nigeria We Need, A Nigeria of Shared and Inclusive Prosperity will be achieved and sustained".
Part of the document read: "i. To secure Nigeria, end banditry and insurgency; and unite our dear nation, to manage our diversity such that no one is left behind. ii. Shift emphasis from consumption to production by running a production-centered economy that is driven by an agrarian revolution and export-oriented industrialization. iii. Restructure the polity through effective legal and institutional reforms to entrench the rule of law, aggressively fight corruption, reduce cost of governance, and establish an honest and efficient civil service.
"iv. Leapfrog Nigeria into the 4th Industrial Revolution (4IR), through the application of scientific and technological innovations to create a digital economy. v. Build expansive and world-class infrastructure for efficient power supply, rail, road and air transportation, and pipeline network, through integrated public-private partnerships and entrepreneurial public sector governance.
"vi. Enhance the human capital of Nigerian youths for productivity and global competitiveness through investment in world-class scholarship and research, quality healthcare, and entrepreneurship education. vii. Conduct an afro-centric diplomacy that protects the rights of Nigerian citizens abroad and advance the economic interests of Nigerians and Nigerian businesses in a changing world".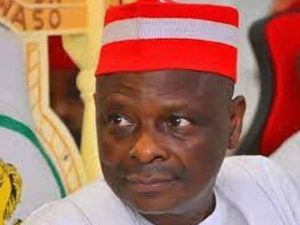 Meanwhile, Kwankwaso, a former Kano State governor, senator and minister, at the unveiling of his 152-page document titled "My Pledges To You", promised to listen more to the yearnings of Nigerians.
"We are not going to be rigid on restructuring. Whatever Nigerians want will be given to them", he said.
On education, Kwankwaso condemned the idea of education agencies generating revenue for the government, promising to pay more attention to the sector.
"For our administration, no Nigerian child shall be denied the opportunity to write WAEC, NECO, JAMB, etc., because of their inability to pay exorbitant registration/examination fees. These examinations shall be free and all application forms for admission into Tertiary Education Institutions shall also be free. These examination bodies will be adequately funded by the Kwankwaso administration.
"The notion that matriculation examination in Nigeria expires after one year will be stopped forthwith. JAMB results under the Kwankwaso government will have a lifespan of four years and TEIs will be required to accept these results for the purposes of admission", an extract from the document reportedly read.
In the area of security, he pledged to recruit 750,000 personnel into the nation's armed forces bringing the total number to one million, to help address the nation's security challenges.
The electorates
According to INEC, a total of 93,522,272 voters will participate in the elections. 49,054,162 (52.5%) are male, while 44,414,846 (47.5%) are female, with the youth constituting the largest voting population.
The age distribution revealed that 37,060,399 (39.65%) are youth between the ages of 18 and 34; 33,413,591 (35.75%) are middle aged persons between the ages of 35 and 49; 17,700,270 (18.94%) are elderly voters between the ages of 50 and 69, while 5,294,748 (5.66%) are senior citizens aged 70 and above.
Also, students constitute the largest category with 26,027,481 (27.8%) of all voters, followed by 14,742,554 (15.8%) Farmers/Fishermen and 13,006,939 (13.9%) housewives in terms of occupational distribution.
For the voter distribution per state, Lagos leads with 7,060,195 registered voters; Kano follows with 5,921,370; Kaduna 4,335,208; Rivers 3,537,190; Katsina, 3,516,719; Oyo 3,276,675; Delta 3,222,697, Plateau, 2.78 million; Benue, 2.77 million; Bauchi 2.74 million, among others.
In 2019, there were a total of 84,004,084 registered voters, but the turnout was very poor, as only 28.6 million (35.66 %) voted during the election.
The Northwest had the highest voter turnout, while the South had the least. It was the lowest voter turnout recorded of all recent elections held in Africa, according to the International Institute for Democracy and Electoral Assistance (I-IDEA).
Experts have, however, stated that this will not be the case in 2023. It is widely believed that the country will experience a large voter turnout than previous elections due to the lingering economic hardship and level of political awareness amongst the youths presently, an awakening they have attributed to the EndSARS movement of 2020.
Findings have shown that majority of these youths and new voters are tilting towards Obi, with many across the country saying that they are running through Obi to take back their country from the old order.
Elder statesmen such as former president, Olusegun Obasanjo; Pa Ayo Adebanjo of Afenifere; Chief Edwin Clark, leader of the Pan Niger Delta Forum, as well as Dr. Bittus Pogu, president of the Middle Belt Forum have all endorsed Obi's candidacy.
Other candidates also have influential persons and groups that have endorsed them, with PDP and APC particularly boasting of structures around the country that could help then win the election.
It is also noteworthy that a November 2022 survey conducted by NOI Polls titled "Vote-Buying Poll", revealed that 26% (7.3 million voters) of the electorates are open to selling their votes for monetary or material gains in the forthcoming election.
According to the data provided, 30% of respondents who have registered to vote during the election claimed that they would accept gifts or favours from politicians and their associates. 45% of the respondents said that they would accept money, 21% gifts, 10% would accept promised jobs or contracts, nine per cent would accept food items and two per cent would accept clothes.
NOI Polls stressed the need for a campaign against vote-buying and more voter education leading up to the 2023 election.
"Given the above, one thing is clear, vote-buying remains a tool in the hands of the political class. Vote-buying thrives in Nigeria because politics is an investment, the premium on state power is inestimably high, the quest for power by the elite is so desperate, and poverty and illiteracy make people susceptible to material inducement", the report added.
Amidst all these, there are still the large number of undecided voters whose votes would make a huge difference in the scheme of things.
Why some Nigerians are voting their preferred candidates
For Abiola Omolaja, she will be voting for Tinubu because he understands the system and intricacies of governance. She noted that Tinubu has the experience and ruggedness the office requires, adding that he is the one that can "paddle this already sinking ship (Nigeria)".
She explained further: "One can have good intentions but not given the freehand to deliver. Peter Obi would have done better, but the obvious old political thugs will choke up his good intentions and make the government unbearable for him. The case of Goodluck Jonathan is a clear example. In rare cases, a higher demon is needed to rescue something from a lesser demon".
For Ibadan based Olalekan Fafowora, his choice of Peter Obi is due to his frugal way of life and track record as a governor. According to him, the LP candidate is humane, intellectually capable and also very healthy to face the rigours of the office of the president.
On the reason he will vote for Atiku, DFG Sua wrote on Twitter: "Most Famous of His agenda for Nigerians when elected is to unite the fragmented National Unity that is suffering from Leaders negligent. Above anything else, Nigeria needs healing across all National position. That's why I am voting for Baba Atiku!"
On Kwankwaso's candidacy, Ameer also posted on Twitter: "When it comes to education, no Presidential candidate can seat on the same table as Kwankwaso. That is why I will vote for him and because I truly believe only education can take Nigeria out of this mess, everyone should be educated in this country if we are to move forward.
The possibility of a rerun election
Electoral pundits have noted that this election will be a keen contest, and its outcome unpredictable, while highlighting the possibility of a rerun. This is because, the contest is not the usual two-horse race between the leading political parties, as a result of the defection of both Obi and Kwankwaso from PDP to LP and NNPP respectively.
In 1999, the contest was between the PDP and the Alliance for Democracy (AD)/All People's Party (APP) joint ticket. In three consecutive polls in 2003, 2007 and 2011, it was PDP versus the Congress for Progressive Change (CPC), while the last two elections have also followed the same pattern, PDP against APC – 2015 and 2019.
For a candidate to emerge president, he must fulfil two requirements: secure the highest number of total votes cast in the entire federation; secure at least 25% of the votes cast in two-thirds (24 states) of all the states of the federation and the Federal Capital Territory (FCT), Abuja.
Section 133 (b) of the Constitution of the Federal Republic of Nigeria states: "A candidate for an election to the office of President shall be deemed to have been duly elected to such office where, he has not less than one-quarter of the votes cast at the election in each of at least two-thirds of all the States in the Federation and the Federal Capital Territory, Abuja".
According to observers, the president may not emerge via the first ballot, as the split of votes to four popular contenders this time around might hamper the chance of any of the candidates from getting the required number of votes as stated by the constitution.
Should any of the candidates fail to secure the stipulated conditions, INEC will conduct another election within seven days of the announcement of the first result. This will be between the candidates who are leading by votes and spread, but fail to satisfy the constitutional requirement.
With talks that the APC's Muslim/Muslim ticket will jeopardise the party's chances; that the PDP is an unworthy opposition to the ruling and underperforming APC for the last seven years after its own near shambolic 16 years at the helm, therefore not inspiring hope in the masses; that LP does not have the required structure to pull off a win of this magnitude, as well as the New Nigeria People's Party (NNPP) not having enough numbers, it is still unclear where the peoples' votes will swing.
Nigeria has a date with destiny this February. Whatever happens, and no matter how long the process takes, one thing is certain, a winner must emerge to usher the country into another era. Hopefully, this time, for a better Nigeria.