Interviews
Lack of Rail Service for Cargo Movement Impeded Trade in 2022- Yusuf, MD ICNL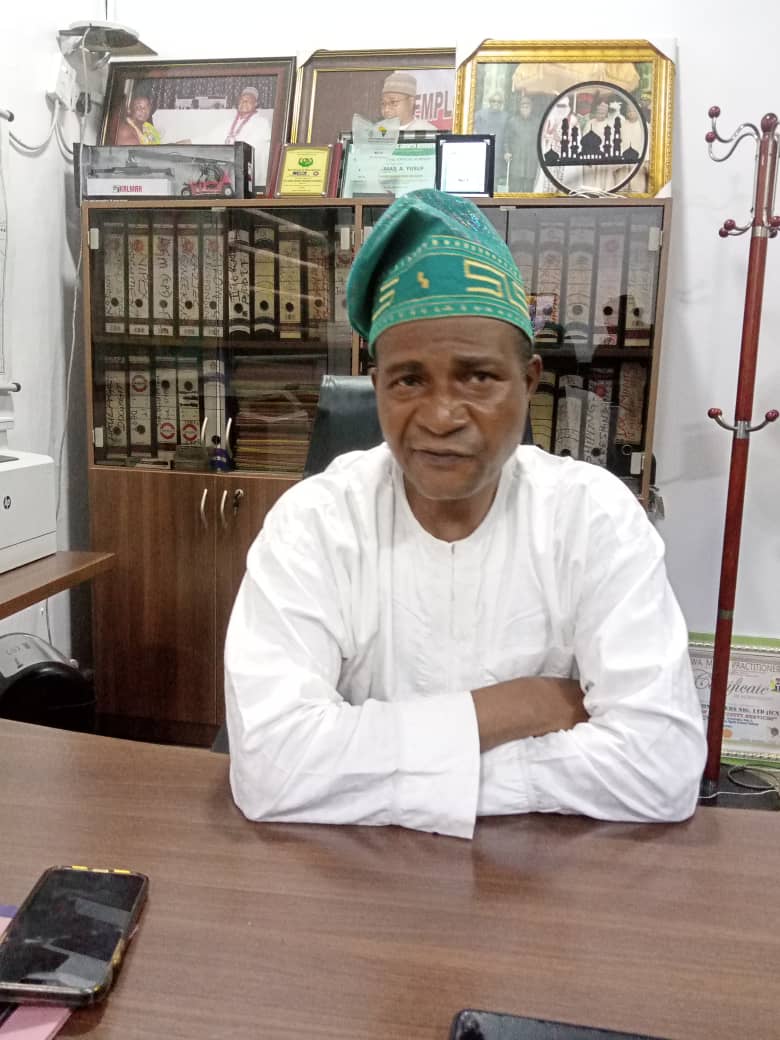 Ismail Yusuf, Managing Director of Inland Containers Nigeria Limited (ICNL) told JournalNG that his company lost about N18b due to non functional rail system for cargo movement.
He talked about other challenges like the need for Nigerian Shippers Council to achieve designating through bill of laden to Kaduna Inland Dry Port.
-Advertisement-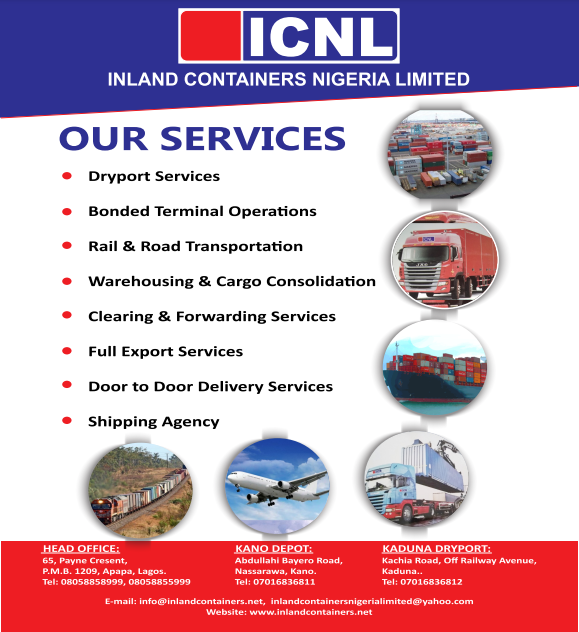 Except
As a leader of business, how did 2022 fair for your company?
For me and my company, Inland Containers Nigeria Limited (ICNL), 2022 was not a better year for us. Why do I say so? In terms of importation, a lot of importers could not import regularly as they used to because of some factors such as high inflation, which deprived customers from buying things from them based on what they have imported earlier.
Secondly; for those that have been able to sell their little ones, it became difficult for them to get forex to order for new goods.
-Advertisement-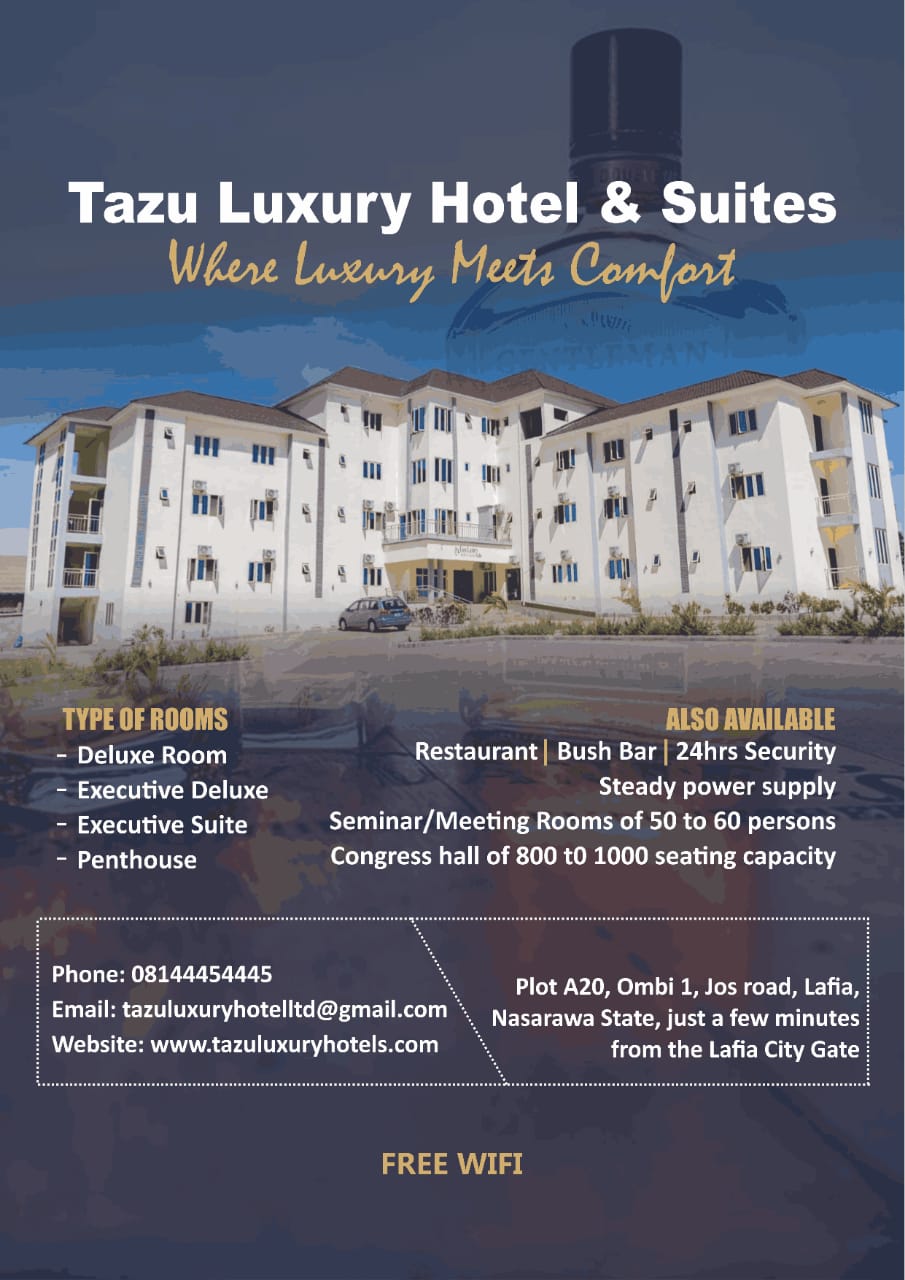 Thirdly; the foreign exchange rate is so high and those that are trying to import large number of containers like in the past have had to reduce such quantities drastically because they need more money to bring little items into the country.
We also have other problems associated with the Nigerian economy. You know about insecurity such as kidnapping, banditry, herdsmen and farmers problems. That aside, next is the road. The road is so bad that trucks cannot move easily again and they get stuck on the road for two to three days; coupled with flooded roads around the northern part of the country that has affected a lot of people transporting cargoes from the seaport to the hinterlands, just to mention but a few.
But we thank God that with all these I have mentioned, we have not closed our shops, we still struggle and manage ourselves to be in business. Even though we are unable to meet our budget or targeted figures, at least we are above average.
For 2023, what are you expectations and what will you suggest for the government as solutions or how best they can address these challenges?
-Advertisement-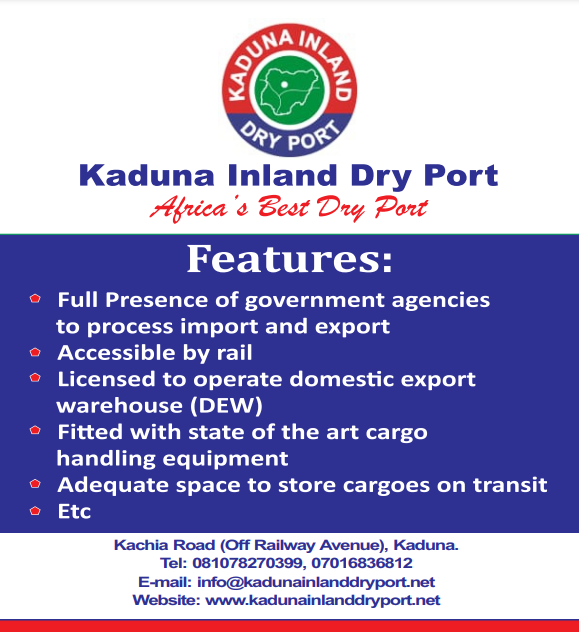 Government has a lot to do and majority if not hundred per cent of the problems I mentioned is not meant for an individual or private organisation to solve, unless there is a law or Act that paves way for that.
In terms of insecurity, that's the role Federal Government has to play. They have to boost the military, the security agencies to ensure they wipe away insecurity. Secondly, construction of roads; even though we are seeing on television that the road is being constructed, we haven't felt the impact on our businesses or trade.
The road going from Ilorin up north is so bad that transporters have abandoned that road. Even the Bida road they are following, there was a time the press reported it that the road was cut off and trucks were there for a week or two before they found solution to it. Those are the issues the Federal government has to address.
Then we come to the issue of forex, if you are an importer and you don't have any means of getting foreign exchange to buy items from abroad, then how do you go about it? The availability is very important. The rate is also key to enable the importers do their business. Those are solutions I think the Federal government needs to put in place to ensure that businessmen and importers even the manufacturing companies will be able to do their businesses properly.
Apart from that, to augment the road construction, I know the federal government embarked on rail transport and I thank them for doing the rail track from Lagos to Ibadan. You can see the stations; the little locomotive wagons provided for the passengers, but we are yet to see wagons for cargoes and that is the only way the government can recoup their investment and make money to enable them build more tracks. There is no way in the world only the passenger trains can generate the money already invested . I will advise the Federal government to buy wagons so that those into business of cargo movement will be able to patronise it and they can make money from there.
Looking at ease of doing business and trade facilitation within the port environment, we learnt that there is a port standing task team that has made it possible for containers or trucks wanting to access the port easily without any hitch or extortion. What's your experience like in respect to that?
Good, the e-call up system introduced by Nigerian Port Authority (NPA) for me at the initial stage wasn't working and all of you know because despite the fact that the trucks were asked to park at the truck park, we still face challenges leaving the call up point to the Port.
They were still a little extortion by security agencies. Luckily, when we had a change of power in NPA, the present MD came up with a new idea and he got the problem solved, we should thank him for that.
We don't see trucks on the bridge again and the truck park has been sanitised whereas when you park there within 48 hours or maximum of 72 hours you will be called into the port to go and do your loading. For me, I can give them up to 70% pass mark, so it's getting easier now.
Still on ease of doing business, you have operations in Kano and Kaduna, and from what you have explained it is like you rely much on moving your cargoes by road if not 100% since the rail is not there. Can you give an estimate of the total number of containers you have moved last year and what it would have cost you per container if the rail was working, and what you have lost in one year for non-functioning of the rail?
For my operation I'm giving these figures as an example. We did an average of 15,000 TEU in 2022. If the rail had been working, this wouldn't have cost us more than about 9 billion per annum, but now that train is not working, we use the roads which cost 3 times more, amounting to about 27 billion. This is because rail takes N600,000 per container or per wagon, while the truck takes N1.8 million; so that is about 300% increase and N18 billion lost just only on transportation, which is for my company alone. When you aggregate that with that of other companies doing same business, then you can imagine the amount of billions that have been lost due to non-functioning of the rail.
Your company overseas what we call the first dry Port in Nigeria and there are competitors coming up in the same line of business, what strategies do you have to stay top of game?
As the first dry port in Nigeria, the dry port operation is faced with a lot of challenges not yet addressed by the Federal Government through the Nigeria Shippers Council.
What are these challenges?
We have a lot of teething problems, the first being recognition of the dry port as port of destination and origin. The modern way of operating the dry port is not yet there and because we are the first to put ours in place; we are the only one facing that challenge now.
By the time others come to limelight they will face the same challenges we are facing but it will become easier for them to solve because we are the one creating way for others to follow. So it's like we are the pacesetter.
The second issue is that the shipping lines need to buy into the FG's reasons for establishing the dry port in the country because they are the ones that can make it work in the sense that the through bill of laden is issued by shipping lines and when that is done from port of origin, the seaport here would be a transit point. On examination, nothing like documentation will be done; this is because the containers are in transit to a dry pot and arrangement will be made by the shipping lines to transfer them either by road or rail to that particular dry port where the customers/agents will come and clear their goods from that dry port to their different warehouses. But that is not in place yet, which is why I said that FG through the shippers council have a lot to do as regards through bill of laden.
Does that not amount to double handling?
Presently, as I told you earlier the Customs too have not agreed to the establishment of dry port. Why do I say so, kaduna Dry Port presently through ICNL uses Customs bond to move cargoes from the sea port to the dry pot, which ought not to be so. But the Customs Application/Software configured that they need to use transire and Customs bond to move cargoes from the seaport to the dry port, and that is what we are doing now.
You can see that there is a problem; we are moving containers on bond from the seaport to the dry port. Presently, is Kaduna Inland Dry Port given a code that will enable them to import directly from abroad to the dry port without interference at the transit port here? The answer is no. Those are the things that need to be addressed.
So the dry port is still being treated like a bonded terminal?
Exactly, that is it.
What is the cost implication of not operating as a port of destination?
For me, the only implication I can tell you is that of delay and documentation problem. Sometimes it takes three days to a week to do documentation because you are going to go through all the security agencies at the port before your cargo will move out.
If that bond issue is not there, it is a matter of separation of manifest at the seaport, then you say okay these cargoes are made for Lagos discharge; these are for dry port discharge. Then the shipping lines move from there; load on rail or on trucks and they start moving with escort to the dry port directly.
Although in advanced countries and standard international practice, you don't need escort to the dry port because those cargoes are supposed to be moved by rail. But because of the situation we find ourselves in the country and the insecurity as well, escort comes in so that there will be no diversion or hijack of containers on the road by the bandits.
Customs will not allow such cargo go without security so that government will not lose revenue. I agree with them on, that but on a normal practice it's not supposed to be so.
While we are not directly losing money in the real sense by this practice, the unnecessary delays doing documentation for about 7 days when the containers should already be on transit latest 48 hours after getting to the port, then you have lost 5 days. If you should calculate five days that should have been used for something else, that is also money.