Interviews
Government Should Dislodge Criminal Elements Occupying Port Access Roads – Adeyanju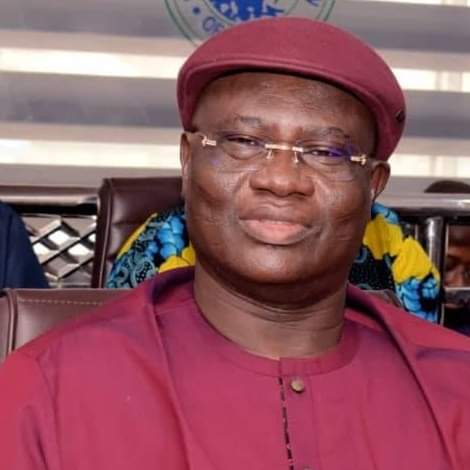 Comrade Adewale Adeyanju ,the President General, Maritime Workers Union of Nigeria (MWUN) recently added another feather to his cap as the new 1st Deputy President, Nigeria Labour Congress (NLC). In this interactive session with some journalists in Lagos on Monday, February 13th 2023 , the union leader talked about how MWUN decided to call it quit in the Memorandum of Understanding MOU reached with members, Barge Operators Association of Nigeria (BOAN), what to expect as the second in command in NLC affairs, other maritime and labour issues.
….Excerpts
-Advertisement-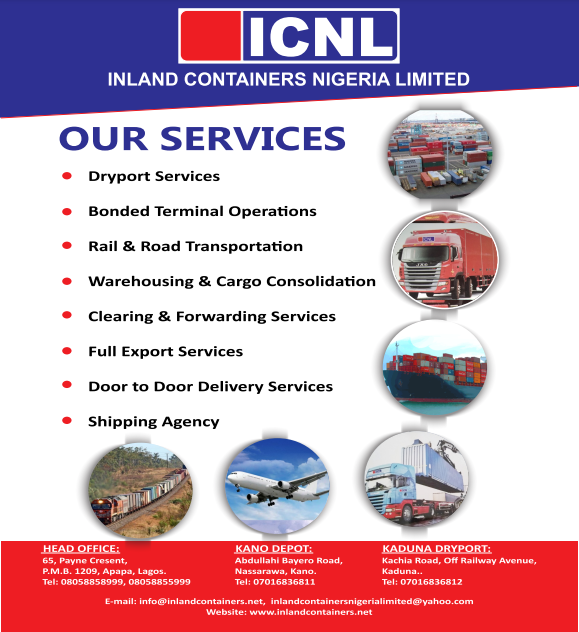 Following the outcome of a meeting with members of the Dockworkers Branch MWUN, you spoke briefly about the end of your relationship with BOAN, kindly share with us why the union is pulling out of that MoU?
Firstly, I want to thank all the journalists for their support . I appreciate you all for the partnership with the media since assuming office as PG.
Now the question is very open to me and my members because there are some marriages that cannot produce good results, no matter how you pamper the situation.
BOAN are working against the success of that marriage. The former president of BOAN who was the captain steering the ship mid way into the marriage pulled out. He was the one that actually conceived the idea of MoU between we and them. However,his resignation was the beginning of the problem between both parties.
-Advertisement-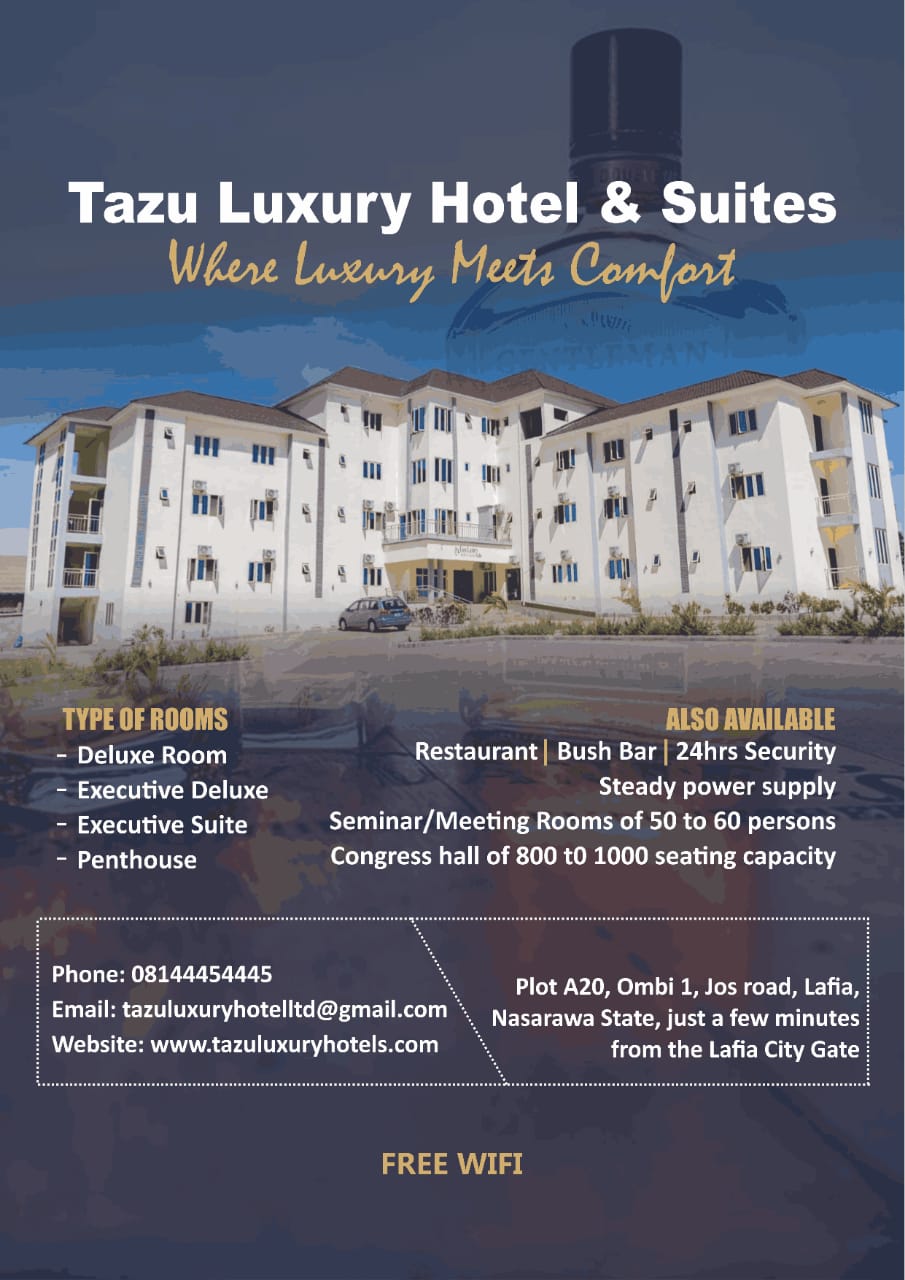 Though we have our NJIC for Dockworkers Branch and some of the branch executives were not happy with the way and manner things were done alongside some stakeholders, therefore they felt the marriage was a marriage of inconvenience which led to sabotage from the other party and we felt we should pull out.
We were being deceived by the other party because aside the bond of about N500million we felt they are not honest in this business, even the committee from our end are confused. For example, imagine when the Association of barge operators will tell terminal operators not to recognize the existing MoU rather they should deal with them directly. I reported the matter to my CWC and NEC and they said we should pull out and that is where we are today.
What does the maritime Industry stands to gain from your emergence as 1st Deputy National President, NLC?
For me, its a call to duty and again ,it's just to add more feather to the existing cap that I have. To further expand the scope on what I have been doing in the maritime industry but again it has gone beyond the maritime sector and with the new position now, we will be dealing with national issues that is affecting workers.
-Advertisement-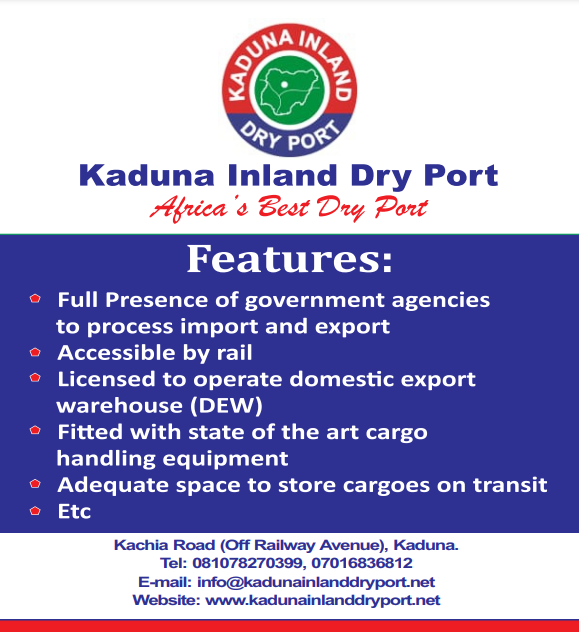 My self and my president, Comrade Joe Ajaero are from the private sectors and we are there to support the industries we are representing. We will work with our employers to make sure that we don't have issues against workers welfare.
This for me, is an avenue for selfless and committed service. I am offering myself for increased service to the body of workers at a larger scale. It also means we as MWUN have a voice at the NLC too
Sir, what is the current position on the issue of salary structure of NPA workers?
In that case, I must say that we don't want people to celebrate us when we are yet to achieve what we want to achieve in that regard. We always celebrate ourselves for a good job. Workers always demand for their benefits anytime.
For NPA, I will say its an eye opener, because I have been in the ports for several years and salaries of some people have not been reviewed for so long which is about eighteen years, then what we did was to make some noise which in turn led to a good result from management of NPA.
As we speak the salary of NPA workers are currently under review and we must commend management of NPA under Mohammed Bello- Koko, the MD of NPA.
He happens to be the first MD of NPA that we dragged to Abuja on this issue. He was with us to see the Minister of Labour and Productivity, alongside our former President of NLC, Comrade Ayuba Wabba.
The commitment from the former NLC President to the MD of NPA yielded positive results, I must confess here. Special thanks to the minister of Labour too who happens to be the co chairman of the committee. As we speak they have done something for the NPA workers and the other one is between us and NPA; when the time is ripe for us to inform the public we will do that.
Will there be rooms for arrears considering the delay for so long?
I wouldn't want to go into details on the salary review but all I know is that I was giving something to put smiles on the faces of the workers. Recalled that the workers from NPA were hesitant ,they were aggressive on the matter of salary increment to the extend that an ultimatum was issued to the union leadership and that was how I got to understand that there was an urgent attention to address this matter.
The issue of arrears is something I cannot talk about for now because there should be template for that and until we see the template then we can be able to speak . Though the workers are currently saying that the salary structure is under review and they are happy with the union now because they were not smiling before but this intervention brought smiles to their faces once again.
I must say that a dog well fed will continue to wag its tail before the owner but the ones that are not properly fed will continue to bark in anger. Its a joint struggle and we were able to get something for NPA workers. It was a joint effort because the Senior Staff of NPA were involved in the struggle too.
On the issue of arrear I believe it will come from the ministers and that of the secretary general of the federation. We just need to do more and that is why we are elected.
Aside workers welfare, as a union, we are also concerned about the infrastructure of our work environment.
For instance look at the state of our roads. From Mile 2 down to the port is an eyesore, it is nothing to talk about. You will spend close to two hours at Mile 2 alone , a journey to 30 minutes will take you four hours, so we are going to fight that this time around.
Look at our ports. Some people have taken over our roads to the extent they convert the roads to room and parlour where they sleep day in day out, you cannot move around that area around 8pm in the night because you will be robbed . Go to that road, you will see that mechanics and artisans have taken over the whole place. So we need to tell the management of NPA about this because these things are not obtainable in places like Cotonou and Lome ports because those who cannot afford to rent apartment erect two bedroom flats on the port access road and I feel management should set up a task force to address this anomalies.
NPA needs to wake up on this issues. The security agencies cannot manage this situation alone. These unknown persons have allocated the roads to themselves and it's dangerous to the stakeholders visiting the port for legitimate businesses.
As a labour leader with all these status you have achieved over the year's, what mentorship advice will you give upcoming unionists who aspire to grow like you?
Humbleness , submissiveness will make you climb the ladder to success. The workers that elected you into office are so important to the fact that you must not toy with them because they are the engine room. They are the people that say go and represent us ,go and serve us and you must not look down on them.
You don't see your position as a means to look down on them. So to be humble and submissive are key factors to hold on to . Deputy president of NLC does not give me an edge above others who are ordinary labourers. It's only an opportunity to serve at a higher level
I believe every position come from from God. So for those aspiring to be leaders, they must be humble . They should see everyone as themselves and there should be no sentiment attached to whatever they do.
Tribal sentiment must be avoided as well. They should have the eyes to identify sycophants . A leader must be focused.
The bottom line for me is that whatever I have achieved in the struggle is from God. I am a grassroot man and I rose to this level today that doesn't give me the audacity to lock my door against those who voted me into office. Your phones, your doors must be open for communication. As a president of Dockworkers back then its the same way am operating today and I don't see any thing different now. Am not a materialistic person or am I a power drunk individual.
Some of my colleagues that we started the struggle together are onboard vessels at the ports; is it my making? No, it is God all the way. Some of my colleagues were here today looking for job and I promised to fix them up. Some worked with my past Presidents General and today the struggle continue.
Don't see yourself as a boss but supervisor. I don't want to see myself as someone who do not value colleagues. I work with my officers during weekends to solve issues and these have helped me to grow the system. Maritime workers union is a peculiar labour union and the task is enormous. Dockworkers,seafarers, NPA and Shipping Branches have their perculiarity and you must be able to manage all put together.
The broken marriage with BOAN came as a surprise to us considering that MWUN had similar issues with COMTUA. Sir, don't you think such will happen to NARTO again in the nearest future?
There is a whole lot of difference between marriage of convenience and marriage of inconvenience. Yes we call it quit with BOAN and COMTUA but that does not mean we shut our doors completely from working with them in the future if need be.
The marriage collapsed today doesn't mean we cannot work together tomorrow.. We can decide to marry again tomorrow.based on the level of understanding between all of us. We are not saying we are fighting with anybody but what we are saying is that we can review our relationship in the future. NARTO is recognised by the government and they are saddled with road transportation activities. MWUN is recognised by the federal government for sea operations, now haulage.
So we have existing relationship of marriage of convenience. For BOAN again, we found out that the same people that we entered MoU with will go beyond to tell terminal operators not to recognise the MOU. I can only appeal to management of the association to review their existing constitution and look out for where they are making mistakes.
On our own part we have reviewed that relationship and found out that there is no need for now. We have agreed that the Dockworkers Branch president and his executives should takeover that operations of barging activities because we already have a unit for that purpose.
My respected Sister ,Haji Bola Muse alone cannot handle the problem of barge operators, we have regard for Hajia, same goes to stakeholders in the maritime industry but she alone cannot do it. It will be difficult for her to handle the situation because behind her there are so many wrong things going on with barge operators.
We are there to protect the interest of our members while BOAN is their employers and they stand to be our employers. We can accommodate ourselves at the moment but we cannot work together for now because our members are complaining bitterly about the attitude of this barge operators for urging terminal operators not to honour our agreement.
For COMTUA, if they decide to follow the principles of laid down rules and policies that we have in mind for the drivers then we can work together for that interest because the industry is very big and can accommodate all of us.
This is not the time to write petition upon petitions to score a cheap point , I cannot stay in a committee where you write petition to Aso Rock, petition against MD of NPA, DG NIMASA and I am not aware of because I have a responsibility to protect my members and not only my members , including the stakeholders