Interviews
Adeyanju: We Are Unshaken in Promoting Maritime Workers Welfare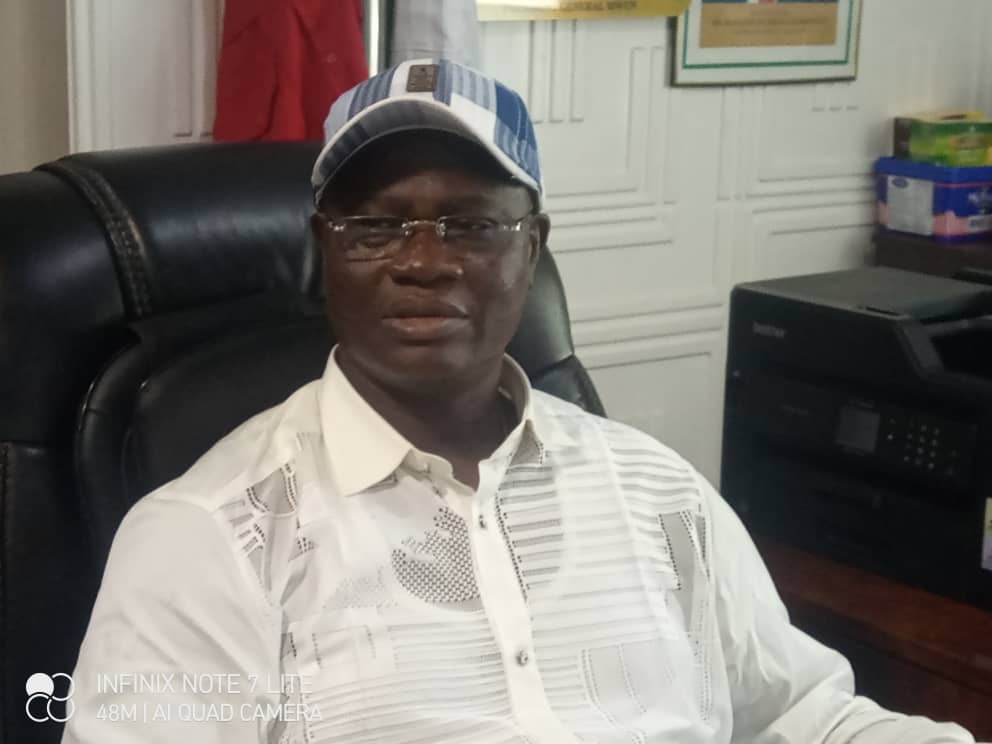 * MSC Acquisition : Bollore Workers Prefer Pay-Off Now
* Why FG Must Monitor CVFF Beneficiaries
* Trouble Awaits Deviant Employers
-Advertisement-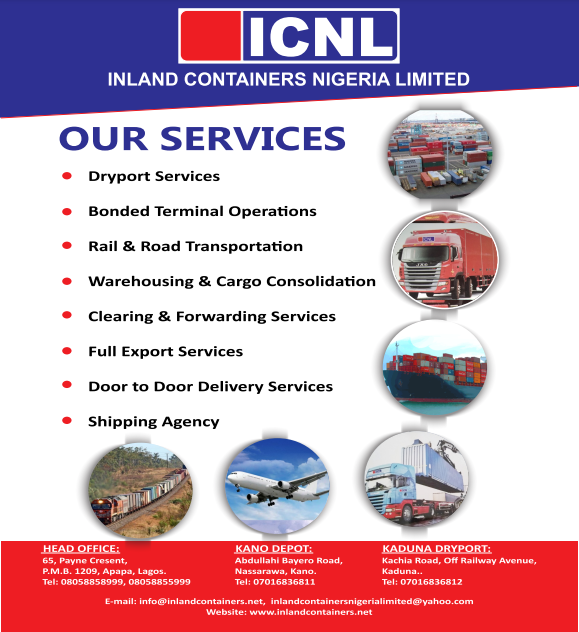 Prince Adewale Adeyanju, President-General of Maritime Workers Union of Nigeria (MWUN) sat with Ismail Aniemu for an interview on 2023 projections of the union and other matters.
Except
Last year obviously came with different activities for different sectors. For the labour subsector of the maritime industry, how did 2022 fare for them? Because they gave ultimatums and deadlines to some branches where welfare was inadequate, as well as making plans for the union's involvement in haulage activities. They also identified the non-compliance in some sectors of the industry in admitting dock workers into their platform were these things a success?
For the IOC, which you're all aware that we have been battling for a couple of years now, we received a good response in that regard. Most of those that failed to recognize that the law of the country must be obeyed have started doing that.
-Advertisement-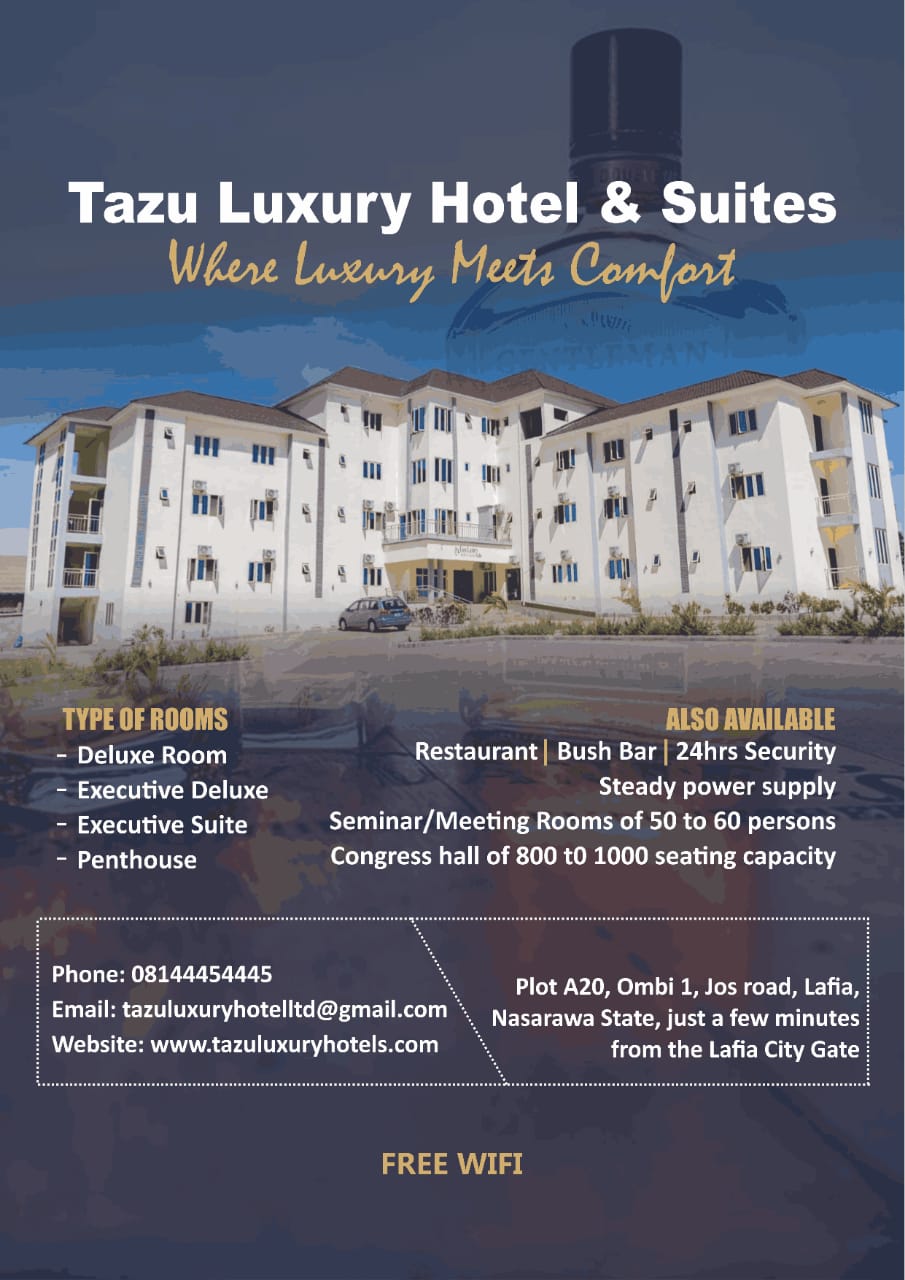 With what we heard from the Nigerian Ports Authority (NPA) who happens to be the master stevedore that posted stevedoring companies to those areas, I can say that we have recorded about 40% in that aspect. That is all I can say for now, because even yesterday in Abuja, we had a discussion with the IOCs who told me that they have allowed the stevedoring contractors to come in and register with them as food vendors, although I told them there is nothing like vendors; they are stevedore contractors engaged by the NPA.
I believe we have gotten a lot of achievements from there, but not all that was expected, because some of them (IOCs) are adamant and believe that they can use the people at the top to have their way. And who are the people at the top? These are their representatives in various positions, like HR, and they are the ones misleading the multinationals.
There is also the issue of haulage, and I am sure you know that it is not easy to venture into a new business, but in line with our constitution and what we have put in place according to the directives of NEC, I think our haulage department has come to stay.
Our company has been registered through the CAC, and the registrar of the trade union has approved it. If you look at what we did last time, we don't want to associate ourselves with some of these associations within the port, because there is no way the union and the association will work together. We see an association to be an employer of labor, while as a union, we are collaborating with them; that is why we pulled out from COMTUA, even though the Maritime Workers Union of Nigeria was among the originators.
-Advertisement-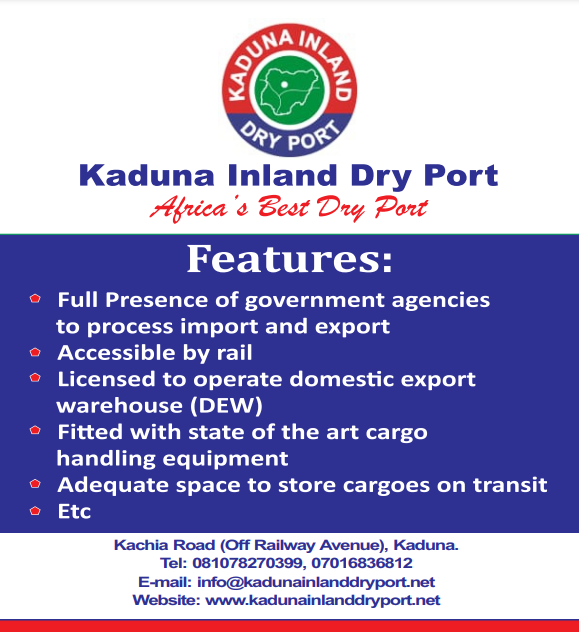 We had to pull out due to the attitude of some of the employers in the name of the association, and there is no way I am going to subject this union to roadside unionism. We don't want to do that; we will follow what the constitution says and confine ourselves within the port, because that is a regulated area.
These are the areas we are trying to guide against to avoid some miscreants who will be using our name to break the law. Also on the issue of haulage, we have a court judgment that is very clear, and I have won a case against the association, so I and the union will look stupid if we continue collaborating with them. However, if the association asks for us to work together in line with the judgment, our door is always open.
So, like I said, the haulage department is here to stay; we have departments in Onne, Warri and Port-Harcourt, and we operate within the port.
What about workers' welfare?
Like I said, the shipping workers have been having issues with their employers because of what we call poor remuneration, where someone can be on one pay grade for over a decade, and retirement from shipping is like a death sentence, which I keep on saying.
We should have a minimum standard within the industry, as well as a standard for the average shipping worker like it is in other branches, which is reviewed every two years. Shipping used to have NJIC before, but the Shipping Association of Nigeria (SAN), which happens to be a multinational are running away from it because they believe they are making a lot of money from it. And not having these standards is why they implement outsourcing for a job that they can employ a number of workers to do and give them permanent employment and remunerations.
However, I have refused, which is why NEC has declared a 21-day ultimatum to SAN to comply with the one that we have given them for years, after we've sent them a series of letters and our charter of demands, which they haven't replied up until now. They should prepare for us in 2023, though, because they have been taking our friendship for granted ,we will show them our other side. I have no fight with anybody, but I must protect the welfare of my workers, above all.
Talking about the dockworkers, you achieved a breakthrough with biometric identification cards for them this year. To what extent have the cards gone around, and what are the benefits of having them when some persons are also operating in the port without them? Does it make any difference?
There are lots of benefits with that, because it helps the dockworkers access things like pension and other benefits, because it used to be difficult over the years to access the pension as anybody could just print an identification card for scamming purposes. However, with the identification cards, it confirms them as registered and bona fide dockworkers of their various departments by NIMASA, which happens to be the regulating agent. You can equally use the cards to work in other ports across the nation, and the present cards issued are the first of their kind with their full data embedded in, unlike before when it was just blank.
We've had a strike-free year, despite threats from several corners. What will you say is the major pressing force for the lack of strike action?
A strike is the last weapon of any union, and when you issue an ultimatum, this is for both sides to put their houses in order. Per adventure, if the management fails to recognize the ultimatum, then the strike becomes imminent. However, by acknowledging the fact that a union is not just issuing threats.
We know that this country is our country, and the ports are a peculiar one where, after the oil, the ports are next when it comes to revenue generation for the country, and the peculiarity attached to ports will always impact decisions when it comes to the economy in this country.
That is why we are careful, and we want the management to be equally careful with us, because there is no how we will give ultimatums that some of them will not respond to immediately. We send communiques, and they respond immediately, so why do we need a strike action?
If we look at 2022, what will you say is the union's major achievement?
I don't want to start blowing our horns, because you know our achievements, so let the world tell itself. Is it in form of peaceful coexistence between us and the management, industrial harmony between the workers and the employers, or what else? A port that is not peaceful will have no understanding. We have also achieved other things, like collective harmony between the workers and the management, a review of the seafarers' NJIC, biometric identification cards, engaging stakeholders effortlessly and many others.
Talking about the issue of ultimatum, will you say the shipping companies have met your expectations?
Shipping companies have not met our demands, and will send letters apologizing whenever we issue ultimatums, all of which contain flimsy excuses.
However, NEC has taken care of all of that and issued an ultimatum to put an end to them, and due to the peculiarity involved on the part of the employer and the unions, we weigh options. When dealing with four different entities, you cannot expect all of them to behave the same way; there will surely be deviant.
Tell us where you are on the issue of acquisition by the MSC; are you in line with what they want to do?
Sometimes, I don't believe this bush radio information; I prefer the original thing. This issue is a serious one that involves other countries, and the Maritime Workers Union of Nigeria is fully involved because it involves our international affiliate ITF.
We must know all there is to know about it because as I came in now, I received a document relating to the final acquisition confirming that they will employ almost 21,000 workers. So they should tell us if they have that amount of workers, and also explain the modalities of retaining those workers, because you know we had a town hall meeting with all our members a few weeks ago, and the MSC has confirmed that they have perfected the acquisition.
However, we're still writing to the companies involved to come and tell us about the stand between them and the workers. Because while it will be very easy for the MSC to come out and tell us that not many people will be affected, I can tell you that the opposite will be the case, because they will come out with their own principles and templates. Our own task, however, is to protect the welfare of the workers, and we don't want them to lose out. There is no way any management will come and meet me now to tell me that they are still on it, because it is not a globalized issue that involves the whole world. And whatever is applicable in other African countries should be applicable here too.
From your interaction with the workers, what are they saying? Do they really want to continue with the acquisition, or do they want to be paid off?
You should know the mindset of a worker; if a house is being acquired by a new person, chances are, all the tenants will be asked to move out. Hence, the average workers involved in this issue now want their money, because you witnessed the town hall meeting here, and there is no way I will not support them. For me It is the workers first over everything else, because they put in so much energy and effort to make sure that the company remains afloat; if the company is sinking, nobody would want to acquire it. So, the workers should be well appreciated, and for those who do not want to go, there should be what is called a transfer of service.
By your words, the state of the dockworkers have improved, and people are now proud to be identified with them. How were you able to achieve a drug-free dock-working force?
I was a dock worker before I became a president, so, to me, it has to do with understanding the people you are connecting with. You must orientate them and sensitize them, and let them know that things are not the same as in the past, and as we rightly said, they know what they are now and they can compete with other workers.
Before, anybody could become a dockworker, but now, the NJIC and its likes have changed the narrative to provide a standard of employment that includes pension and gratuity, as well as discipline. NIMASA is doing its best, and so the other departments must also follow suit.
Last year, the union entered into strategic partnerships with the National Association of Transport Owners(NARTO) and the barge operators. Can you give us an insight into what the relationship is like?
We're not new to NARTO maritime, and we have always collaborated with ourselves because they are recognized as one of the responsible unions; you can see what is going on between us and NATO, as well as NURTW. It is a result of the understanding between us all, which is why you're seeing us partnering .We have signed an MoU which you will see its impact in 2023.
And our MoU of collaborating with them is not new, and the NPA and MoT recognize that, but we haven't come out fully because we're weighing options.
Our collaboration will be within the port; they are transport owners and we are a union, and we can work together because we believe in fairness. I and the secretary of NARTO are co-founders of COMTUA, and we introduced welfare packages for the drivers, but it fell apart because some of them did not believe it. We even paid for insurance for them, especially the drivers who take on most of the risk, because some of these associations only insure the vehicles without insuring the driver while paying them stipends. All of these are to let you know that our collaboration with NARTO is a done deal.
We are not fighting anybody, but we believe in the principle of give and take. I am a unionist and they are associations, so we cannot be together. Chief Remi Ogungbemi is one of the pioneers of trucking today, and many of these associations sprang up from him; if they were to hand out awards in the trucking sector of our port today, he should be a recipient.
AMATO and NARTO are the real owners that sprang up from his initiative, but the top forces have hijacked them, and he remains unrecognized and even despised despite the fact that he states facts.
He refused to associate himself with certain people due to some things he had seen, and those things are coming to pass now. He should be recognized, not until he passes away.
The FG has initiated plans for the disbursement of Cabotage Vessel Finance Fund (CVFF) , but we haven't heard anything for the benefit of your seamen branch. What are your thoughts on this?
I stated this on the day of the flagging off of trainees, where we applauded the president for approving disbursement of the money, and what we are asking is for it to be used judiciously, and the beneficiaries should have it at the back of their minds that the money is not for their pleasure, but to be used to acquire vessels to make sure that the seafarers graduate and have something to fall back on.
We will continue to be grateful to the president for approving the funds, despite the fact that the indigenous ship owners have been complaining that it is not what they have been expecting, but it is better than nothing and should be used for the benefit of the seafarers and Nigerian economy.
The recipients of CVFF should be properly monitored so they don't squander it. Only when they can account for the money and what they have used it for, then the president can approve more for them.