Business
Cash Crunch: How Opay, Others Became Biggest Winners of CBN's Naira Redesign Policy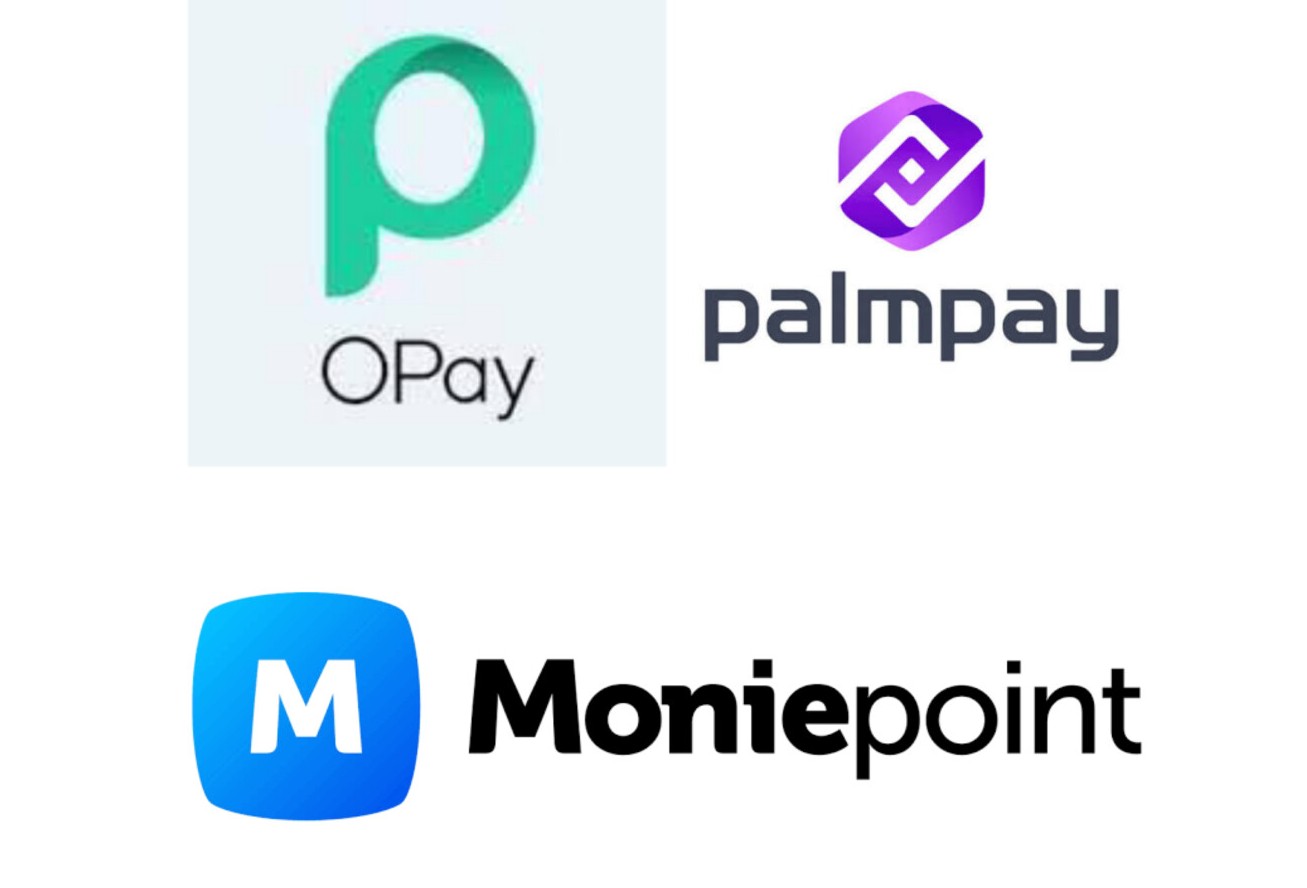 The saying that "In the midst of every crisis lies great opportunity" which has often been attributed to Albert Einstein is the scenario that has played out in Nigeria's financial and technology sector in the last couple of weeks. However, You have to be well prepared and positioned to take advantage when it comes calling.
The Federal Government and the Central Bank of Nigeria's (CBN) Naira redesign and cash swap policy is one that brought a lot of financial hardship on Nigerians. While the idea might have been conceived in good faith, the implementation has been a disaster; doing a lot of harm and no good.
-Advertisement-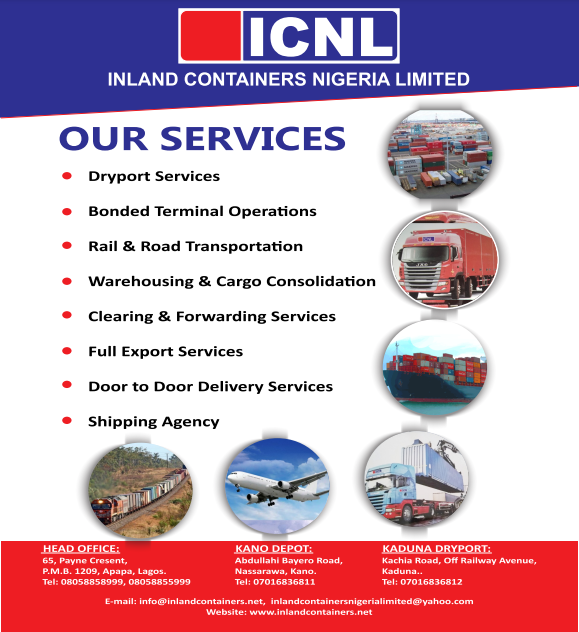 The experience Nigerians all over the country have had to endure especially in February (and still do) can only be best imagined. Whether you live in the urban or rural areas, the story is the same. "No Cash" became an anthem on the lips of everyone.
The lack of naira notes in circulation due to the policy meant businesses and everyday Nigerians had to rely on internet and Unstructured Supplementary Service Data (USSD) transfers, as it was easier finding a needle in a haystack than getting into the banking hall or laying hands on the naira notes itself.
Point of Sale (POS) operators who can be seen in almost every street corner had to pack up, while those with cash gave it out at exorbitant prices.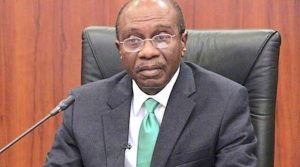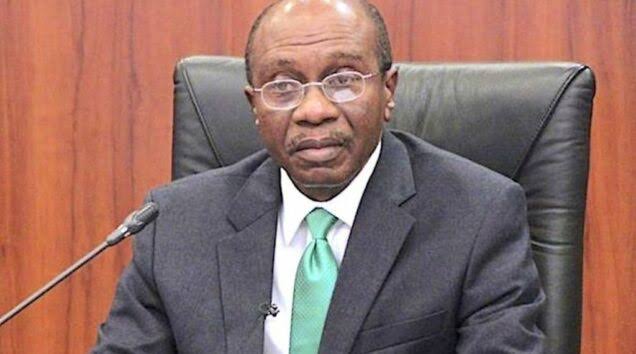 A POS operator who spoke with our correspondent said that she had to buy cash from market women. According to her, N1,000 was sold between N400 and N450. She then gives her customers a thousand naira at the rate of N500.
-Advertisement-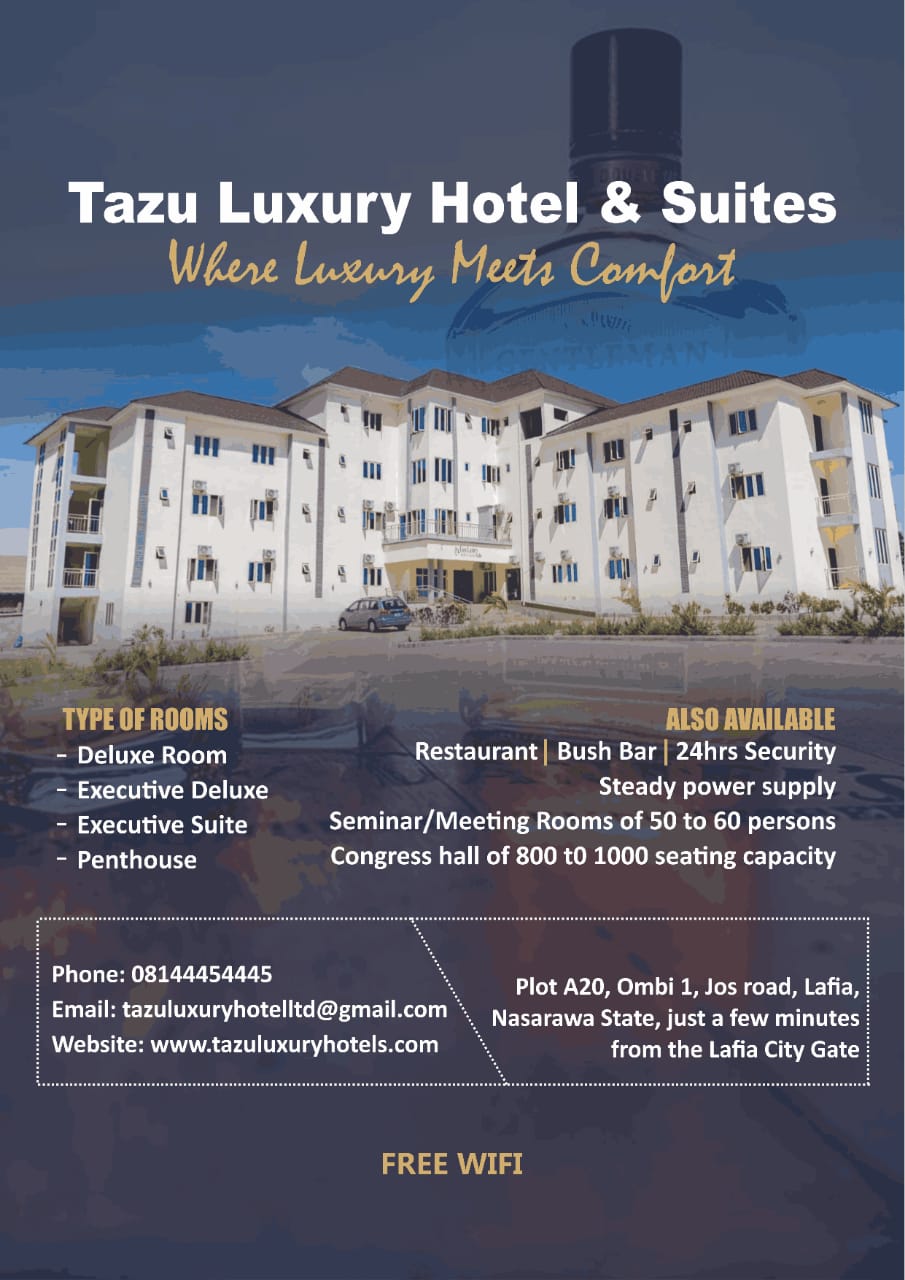 She disclosed that some customers were very angry at the price and accused her of extortion, and no amount of explanation as to what she had to go through to get the money could make them see reason. This made her close her kiosk for a while.
During this period, there have been a lot of electronic transaction failures despite customers getting debited by Deposit Money Banks (DMB). Some bank Applications got overwhelmed; the Nigeria Inter-Bank Settlement System (NIBSS) system crashed at some point, while Zenith Bank reportedly closed all it branches for a number of days during the thick of the crunch.
There were reports of deaths in hospitals over failed transaction and inability to pay medical bills on time. Social media was awash with videos of people going naked in protest, collapsing and fighting in banking halls. Women were seen scaling very high barriers just to gain access into bank premises; while violent protests also broke out around the country, leading to destruction of banks in Ogun State.
Nigerians have continued to lament over the hindrance faced in making seamless payments as a result of the policy. Even the directive by President Muhammadu Buhari for the the old N200 note to remain in circulation, and the subsequent ruling of the Supreme Court to extend the validity of all old notes as legal tender till the end of 2023 has not changed the situation much.
-Advertisement-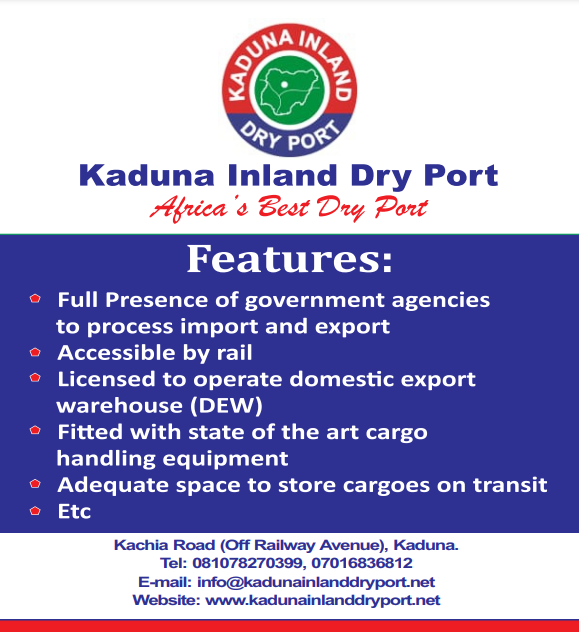 Mr. Daniel, a journalist expressed frustration about his experience, calling on the concern authorities to quickly fix the issues.
He said: "As I do fondly ask which way Nigeria? Customers of UBA and Zenith Bank Badagry thronged to the banks not to collect money neither to deposit but to rectify previous transactions of cashless policy recently introduced by the Apex bank CBN. The issues ranges from 'I transferred, the beneficiary didn't receive alert but am debited'. Others include one transaction successful but debited twice. One complaint or the other.
"The worst is that the security Officers won't allow you asses to the banking hall to lodge your complain. They should do something now to rectify these shortcomings for a hungry man is an angry man".
The development of the past weeks saw Financial Technology (FinTech) firms like Paycom (popularly known as Opay), Palmpay, Moniepoint and others experience tremendous customer increase, with the former generating most of the buzz on social media and enjoying the largest share, as Nigerians turned to them for solution.
Investigation by JournalNG showed that a lot of Nigerians who got frustrated with transaction failures from traditional banks as well as the unbanked are now opening accounts with these payments solution providers to survive the cashless period.
Interaction with some of the old and new users further revealed that apart from the account being very easy to open within minutes and the use of phone number as account number; their user-friendly interface, fast transactions, easy KYC registration and onboarding process made them more appealing.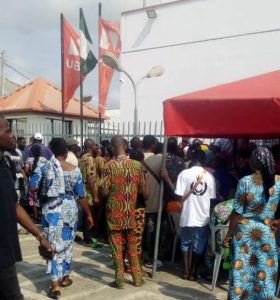 Some users gave details of their experiences.
Olayinka, a DSTV installer said that he has had the account months before the cash crunch, noting that it made payments between him and his customers very easy.
"I have had issues with my Polaris Bank account for a while now and I haven't had time to go and rectify it. When I got to know about Opay through someone that runs a POS shop, I decided to give it a try. And it's been a very good experience ever since.
"I even introduced it to my friend who sells electrical and electronic appliances. His Access Bank account kept saying transaction failure and causing arguments between him and his customers. But the story has changed since he started using Opay".
A tricycle operator around the Alimosho axis said that he had no choice than to open an Opay account when customers kept asking for account details and it became obvious that the cash scarcity was not going away anytime soon and other accounts were having network issues.
"When I saw that it was either I open Opay or go back home empty handed at some point, I had to. And I won't lie, I have been enjoying it. I hardly have network issues and it is very fast", he added.
"It's been all positives for me. Even when I made a transfer from Opay to my other account and was debited without it reflecting, I was refunded without making a complaint. I did the failed transaction late in the evening and got back my money the next morning", Olumide told JournalNG.
On if he will continue using the account when the money situation in the country improves, he answered in the affirmative.
A market woman around Igando told our correspondent that she was not accepting transfers at the beginning of the cash scarcity but later opened an account with Opay after a customer introduced it to her.
"I have been making more sales since I decided to open the Opay account with my phone number. Customers who know I accept transfers have been bringing others to my shade. The only problem is that one hardly gets cash at hand, but having it in the account is better than no money at all.
"I didn't know opening an account can be that easy. It is also very fast to receive and make payments unlike the normal banks. I really thank that man that made me know about it", she said.
Abiodun told our reporter of her own experience. "Although I don't have an account with Opay or Palmpay, but I now have a lot of people around me who do.
"The first time I came across Palmpay account was at a popular Amala joint around Ojo Local Government Area Secretariat. They had the account details pasted somewhere and people without cash paid into it after placing and getting their orders. I paid and the person in charge received the payment within a minute. I was impressed because there are instances where I have had to wait for 20 minutes or more for the recipient to confirm the payment after making an online transaction".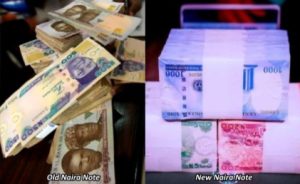 Mustapha Ramoni, a Jumia Staff told JournalNG that he will continue using Opay, which he described as a banking "messiah" that has helped him out of situations the "outdated" banks could not.
He explained: "I will definitely continue making use of the modern banking system – Opay which I also call 'opemipaaa' in Yoruba language because this has really helped a lot of times. I could remember when I was stuck in an unknown area, thank God that I have the Opay messiah account that help me that very day….becos other outdated and old fashion banks messed me up.
"I saw a guy advertising Opay back then, stating that this will become the next latest banking system with zero transfer charges, so I decided to open it. I didn't open it because of this current situation (naira scarcity); I never knew this issues will occur. I vouch to continue using it because I have added many platform directly to the account like Netflix, Dstv and other channels that Opay have helped".
More findings on social media also confirmed that both services have benefitted most from the unavailability of cash, with their customer base experiencing an exponential increase.
Users have continued to praise the system put in place by these platforms that made it easy for them to carry out various financial activities despite the surge in traffic and their ability to manage to scale to the demand relatively well.
On Twitter @bigbrutha_ wrote: "Safe to say Opay has hit its Inflection point amongst blue collar banked. Delivery guy was so sure that if there is an issue with transfer, its not from Opay but the other bank. In a low trust financial economy like ours, this is one of the best things to have.
@inuoluwadunsim_ added: "Same with palmpay, wanted to take a bike and the guy was like he can only take transfer if I'm using palmpay, didn't even bother to verify on his end if it entered because he was so sure it would.
@pumamammal said: "I've been using Palmpay and Opay for over 10months. Never ever have I had a non reversed failed transaction. I dumped GTbank for Palmpay and Opay.
@Mayowabills_ Replied: "Almost 10 months too. I dropped UBA. OPAY is a big blessing".
On his part, @ChibuzorOkere1 wrote: "My vendors don't check to confirm cos it's almost instant. Zero failure rate for OPAY to OPAY transfers. For OPAY to other banks, 98% success rate at this point. When transfers delay, it's always from the other bank. Always.
@ICYMLola tweeted: "The guy we wanted to buy stuff from in the market gave us his palmpay instead of his regular bank because he was so sure if the transaction was successful, he'd get the money instantly".
@tamaraedolor said: "My mum asked me how she can open accounts with them (Opay and Palmpay) because that's what the market women use and prefer".
For @upcoming_shef, he made sure to thank those who introduced him to the payment platforms.
"To everyone that recommended Opay and Palmplay to me. May God bless you. I haven't had a single transaction issue and payment has been seamless", he said.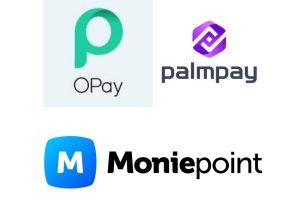 Some are however, of the opinion that they are currently fast and effective because they do not have enough users compared to traditional banks yet. According to this group, similar issues faced by traditional banks would start popping up when they get that much users.
Gafar Okunola Opeyemi, an App developer who spoke with our correspondent explained that the main difference between payment solution provider Apps such as Opay, Palmpay, Monie Point and mobile bank Apps like that of First Bank, Zenith Bank, etc. is that the former typically provide access to more tailored payments solutions for individuals and merchants than that of traditional banks.
According to him, payment solution providers focus on providing services such as peer-to-peer transfers, online buying platforms, merchant settlement systems, e-wallet services and third party integration with payment gateways and other banking systems.
He highlighted that traditional bank mobile Apps typically offer only banking services such as checkbook management and basic funds transfers.
Opeyemi, who disclosed that he uses Opay and similar Apps pointed out that they have similar features to traditional banks, but come with some advantages.
He said: "For instance, these apps offer convenience as users can easily sign up for an account and manage their finances on the go. Additionally, they provide lower fees and faster transfer times than traditional bank transfers. Many of these Apps offer bonus rewards for customers that use them often. Ultimately, whether or not one should switch to using the App would depend upon their personal preferences and the cost associated with the app in comparison to more traditional banking options".
Commenting on why customers were able to use Opay, Palmpay and similar services during the thick of the cash crunch but users were having serious problems using Apps of traditional banks, Opeyemi explained: "Traditional banks rely on physical infrastructure such as ATMs and branches to do their transactions, while apps such as Opay and Palmpay are mobile-based and digital.
"Mobile-based systems do not require the same level of infrastructure as physical systems, so they are able to function in times of cash crunch when access to physical ATMs and branches is limited. Additionally, many traditional banks were not able to keep up with the rapid growth in demand from customers during the cash crunch, making it difficult for them to provide a reliable banking App experience.
On if the increase of users of Opay and Palmpay will affect the speed and reliability of their services, the App developer noted that this is likely to happen.
He, however, advised that developers must always update the App to accommodate new users and quickly solve whatever issues that may arise from it.
"The increase in users will likely have some effect on the speed and reliability of these Apps. Increased user numbers can put a strain on servers, meaning that the App may become slower or less reliable. Higher usage patterns also tend to introduce more bugs, which developers must address with updates and patches.
"App developers should take steps to ensure that their backend infrastructure is able to handle the extra load. Additionally, users can help minimise problems by following best practices such as avoiding peak hours, logging out of their accounts when they are not using them, and uninstalling unused apps or games", he said.
It is left to be seen if Opay, Palmpay and others in this category can continue to satisfy the yearnings of their new accidental customers and live up to the standard of the new found fame that this well taken opportunity has bestowed on them.