Business
Cabotage Fund Disbursement'll Improve Nigeria's Earnings from $24tn Blue Economy Revenue – Onyung
...Says Untapped Lagos Water Transport Business Can Generate N2bn Monthly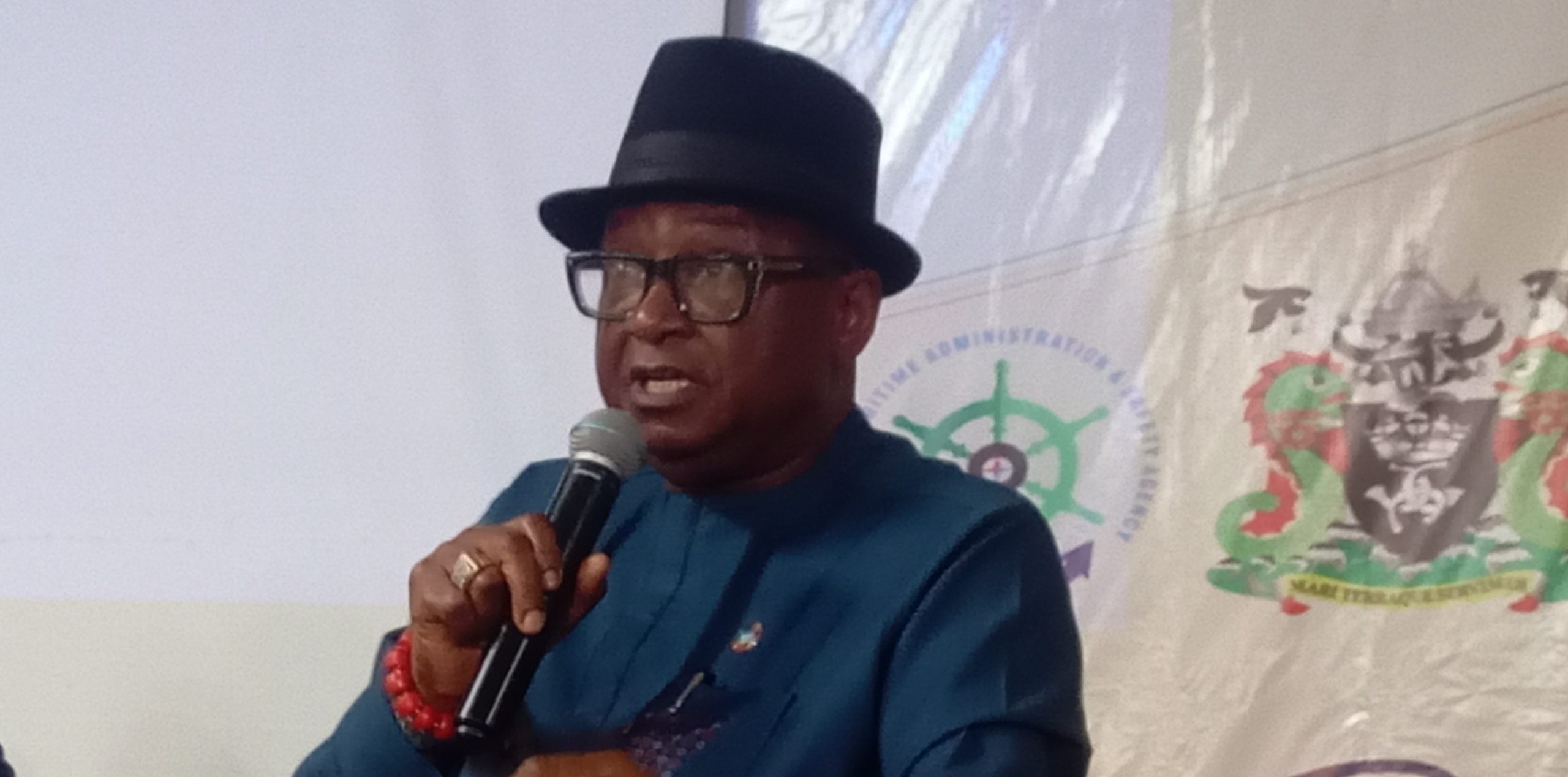 The President, Shipowners Association of Nigeria (SOAN) Dr. Mkgeorge Onyung has disclosed that the lack of ocean going ships has been an obstacle to the growth of Nigeria's maritime industry, hindering its earning power from the blue economy estimated to worth $24 trillion annually.
According to him, this can only be addressed by wasting no further time in disbursing the Cabotage Vessel Financing Fund (CVFF), further investment in shipping by the private sector, as well as educating Nigerians about the potentials of the industry.
-Advertisement-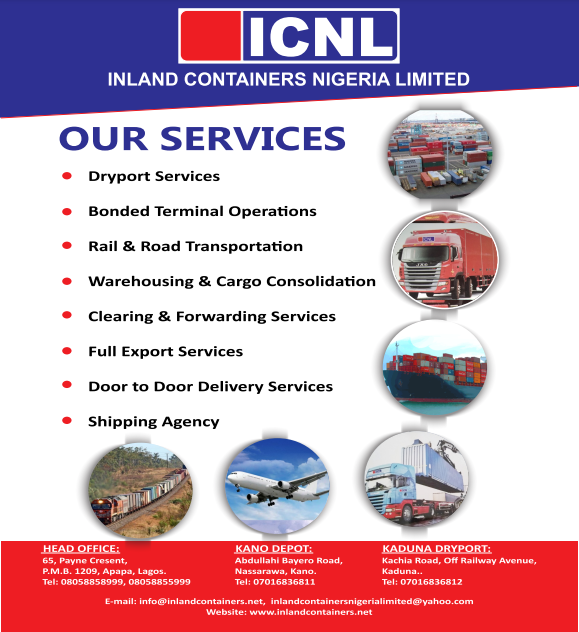 Speaking at the 7th Bullion Lecture, themed: "Banking on Blue Economy for Nigeria's Economic Development" organised by the Centre for Financial Journalism (CFJ) in Lagos over the weekend, Onyung stated that Nigeria has remained on the sidelines of the maritime sector for too long.
He said: "As a matter of fact, when God created the oceans, which is two times of the entire world, he put over 700,000 species of fishes in the water. The number of creatures in the water is enough to feed all of us, we are just 7.7 billion. So if we are all in various sectors and forget the fact that the treasures of this country and the world are buried in the ocean, it means we need to have a rethink.
"We have just found a cure of sea blindness. Dr. Jamoh has pointed out that sea blindness is a disease that is inflicting the maritime industry. The true solution to that is maritime knowledge which he has impacted on us. He is telling us to go ahead and learn more about the ocean so that we can benefit from the blue economy.
"There are three more solutions; the first is ships, the second is ships, and the third is ships. So if there is water for baptism, why are we not baptised? Water has existed around us since we were born and I think we should wake up and smell the coffee.
-Advertisement-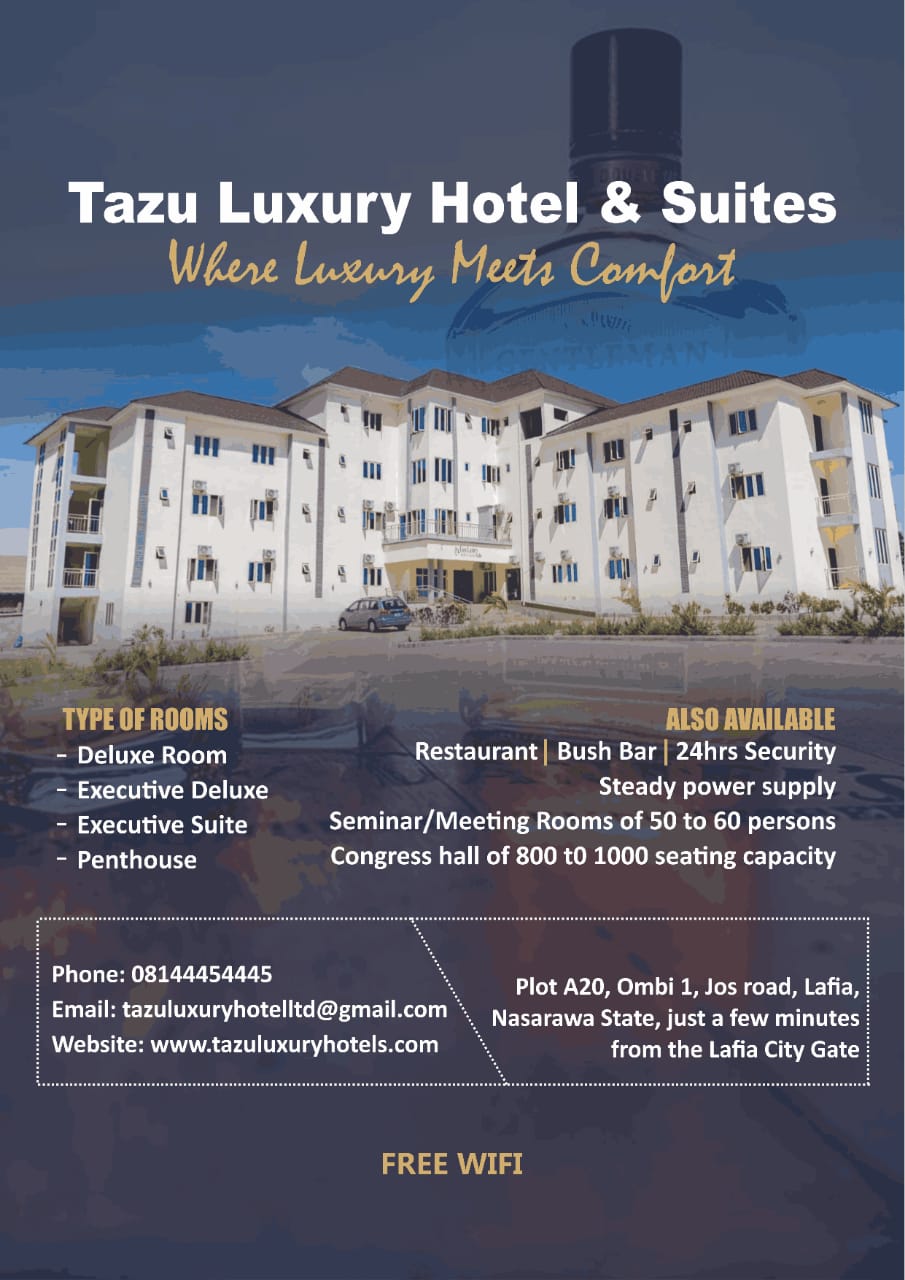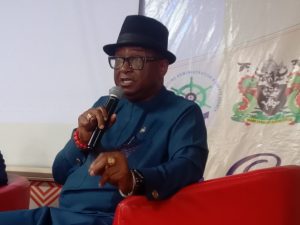 "We are talking about people coming to invest in maritime industry, it's not peanut. Those who don't wear soccer boots can't play international football. If you don't have ships, you can't get into the water. If Kanu Nwankwo goes to World Cup in sneakers, he can't even sit on the bench; he will be in the crowd as a spectator. We have been the spectators in this industry for far too long and it is necessary that we should take that step.
"If the fund is disbursed, people are able to buy small and big ships. NNPC is there; so many collaborations that can take place, then we will put our foot in the door. A journey of a thousand miles starts with one step. Part of what is happening in the maritime industry in Nigeria is too many stories. The time has come for us to put our money where our mouth is; we must put our skill in the game and roll up our sleeves".
Onyung, while thanking the Ministry of Transportation and NIMASA for taking critical steps to disburse the cabotage fund, assured that members of SOAN are responsible, serious business persons, and will utilise the CVFF judiciously when disbursed.
"I want to commend NIMASA and the ministry of transportation and by extension the honourable minster of transportation, who has decided to bail the cat and hold the bull by the horn and say this cabotage fund is going to be disbursed. We have to start from somewhere. The first time we could have started was 2003, but the next best time is now and we commend the efforts of the administration to disburse it.
-Advertisement-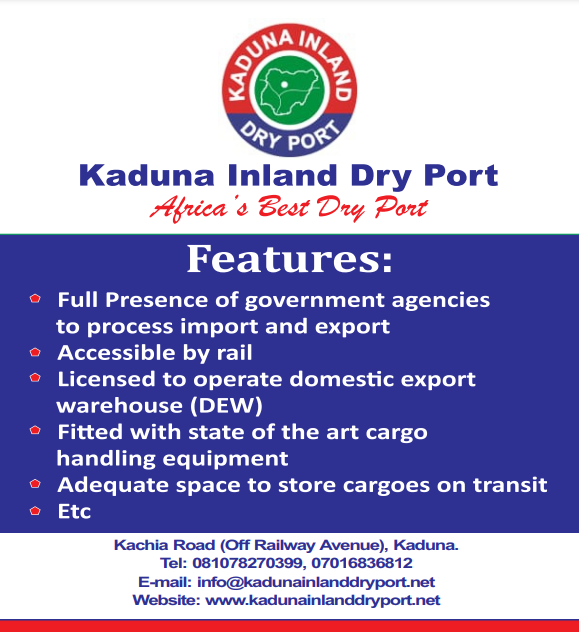 "I can guarantee that we from SOAN are a group of genuine ship owners. No member of our association that does not have a ship. The fact remains that we are serious in the business, and when we take this money, we are not taking it as a grant; we are taking it as a proper loan. Our members are already working with International Oil Communities (IOCs) and have good governance and international standards.
"We are ready and responsible to take this facility and do well. And when one ship berths in our water, then you see that the chandlers, the marine surveyors, the clearing agents, everybody will be part of the business. But if there's no ship then of course nothing will happen.
He continued: "Now when you talk about the world (maritime earnings), Jamoh also mentioned the fact that we have $24 trillion. I have been talking about this about two years ago, then it was 16 trillion now it has jumped to 24 trillion. What that tells me is that in everyday it is $65 billion, every hour it is $2.7billion, and every minute it is $45 million dollars. By the time you count 60 in a minute, some people have earned $45 million. Where do we stand?
"If we are going to think the sustainable blue economy of the future we have to have a disruptive thinking. So ships are what I am recommending. Ferry is ship, fishing is ship, oil and gas is ship, 90% of rural trade is shipping".
Speaking further, Onyung noted that a lot of opportunities abound and remain unexploited in Nigeria's water transportation system, stating that investors can generate about two billion naira monthly revenue from the untapped potentials of Lagos State watersways alone.
He however, explained that to achieve this, government will have to invest in infrastructural redesign and rebuild of bridges that serve as obstacles to the required size of ferries for the business.
His words: "When we talk about ferries, again, these are businesses that are like low hanging fruits, but in Lagos we will continue to use small 35-seater ships because when our bridges were built, people did not think that we had water. Even the Lekki Bridge, as far as I am concerned, the day it was commissioned it was outdated. Nobody builds a bridge that is not high enough to take ships under.
"Two million people leave their homes every morning at about 4 or 5am commuting from Okokomaiko to Victoria Island and they must get here. The ships that we need as ferries should be able to take at least 450 passengers at a time, then we can decongest the streets of Lagos. So, when we talk about blue economy and ocean sustainability, this is sustainability on my own part. For us to sustain tourism and the ferry business, making Lagos a sea transport city, we must ask ourselves, what do we do?
"My recommendation is that we should start thinking of how to knock these bridges down, and build higher bridges. By my calculations if you put in two trillion naira, we can knock down some of those Eko bridges. If people are paying about N2,000 a day to commute in Lagos, and you transport about two million people a day in Lagos by water. In one year, you will be making like 2 billion naira a month, or two million a day, you can do the maths. But it needs investment and other things to work".