Maritime
Abuja MoU Partners Regional Maritime University on Port State Control Training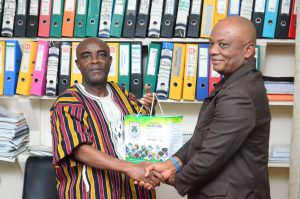 The Abuja Memorandum of Understanding on Port State Control for West and Central African Region(Abuja MoU) has entered a partnership with the Regional Maritime University (RMU) in Ghana for specialised training of  Port State Control Officers (PSCOs)
Captain Sunday Umoren, Secretary General of Abuja MoU who disclosed this to our reporter in Lagos said the pact was reached when he led members of his team on a visit to the RMU on 28th August, 2023.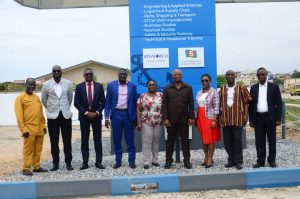 The planned certificate course will be first of its kind to be offered by any maritime training institution in West and Central Africa and will save cost of training as port state control officers have had to travel out of Africa for the training.
Captain Umoren said the move is groundbreaking as "currently, no Maritime Training Institute (MTI) in the region is offering a bespoke training course on Port State Control and Maritime Administrations have had to send their Port State Control Officers (PSCOs) to  International Maritime Safety Security Environment Academy  (I.M.S.S.E.A) in Italy for such training besides the courses that Abuja MoU and International Maritime Organization (IMO) has been organising through technical cooperation
"Abuja MoU is open to this drive which will also involve the engagement of one of the Classification Society as a partner in quality assurance to ensure the training meets internally acceptable standard" he said
Umoren disclosed that Abuja MoU had sent invitation to 4 MTIs in the region including Maritime Academy of Nigeria (M.A.N), Oron and Interregional Maritime Security Institute – ISMI in Cote D'Iviore expressing optimism that they will collaborate accordingly.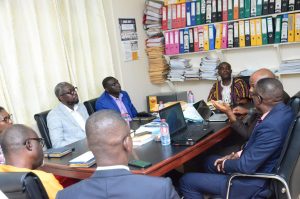 Port State Control is the inspection of foreign vessels with the view to ensure that no sub-standard vessel is allowed to trade within a country and Region. This effort is harmonised on regional basis by the MoU regime to which the Abuja MoU is for the West and Central African region.
The program will also seek and obtain the cooperation of IMO while meeting the curriculum and set standards highlighted in relevant globally acceptable standard courses
Dr. Jethro Brooks Jnr., Acting Vice Chancellor, Regional Maritime University said the university will deliver quality training in line with its tradition of maintaining high standards
-Advertisement-