Business
Q1: Onne Port Customs Makes ₦54.9bn Revenue, ₦927m Seizures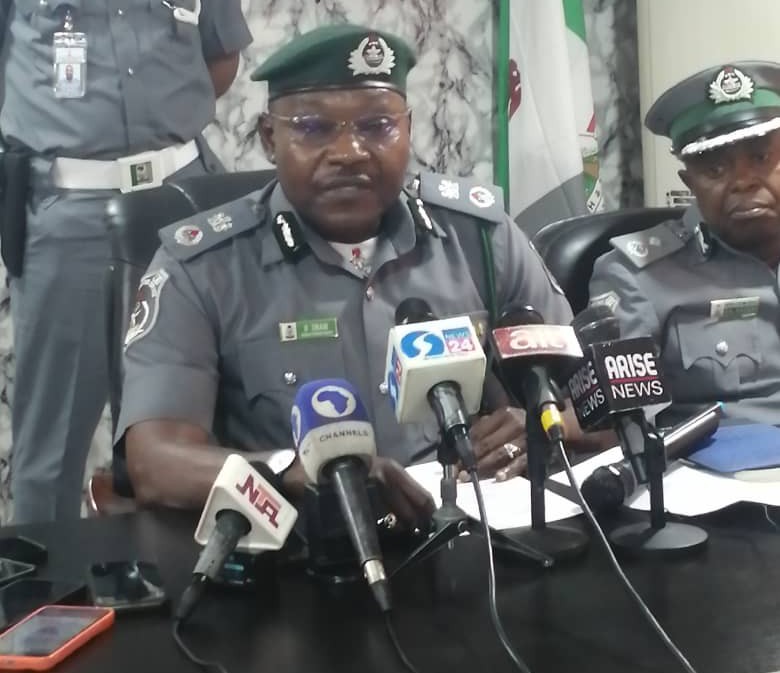 The Nigeria Customs Service (NCS), Area 2 Command, Onne has generated ₦54,992,123,687.15 revenue which translate to 16.3% of the its 336bn target for 2023.
This also shows an increase of
₦1,132,925,556.82 revenue collection when compared to same period of the previous year.
-Advertisement-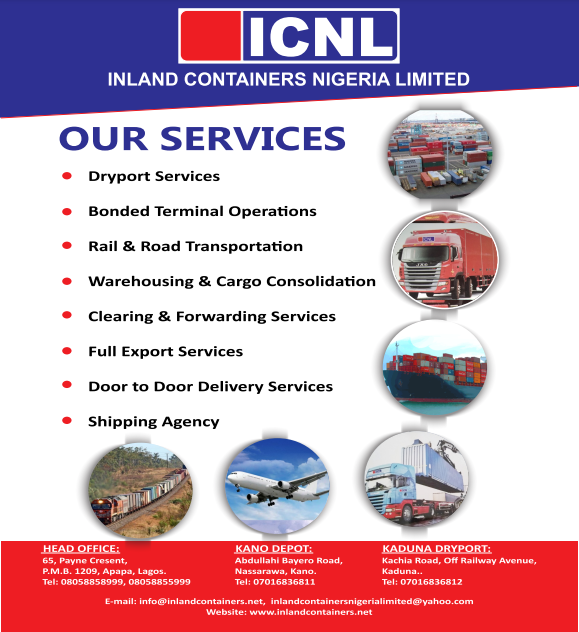 The Customs Area Controller (CAC), Comptroller Baba Imam while briefing newsmen on the activities of the Command on Tuesday, said that the figure realised is inspite of not having vessels berth in Onne Port for some time due to the Election atmosphere.
Compt. Imam, who assumed duty of the Command in January disclosed that in its anti-smuggling activities, it made seizures with a total Duty Paid Value of ₦927,824,706.81 through intelligence gathering and 100% physical examination.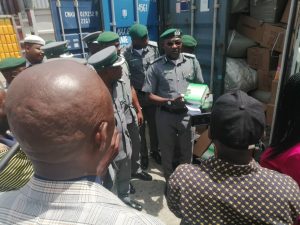 This comprises of seized 26 containers and one detained container based on infractions related to import guidelines, which includes: contraband goods, false declaration, end user certificate requirement from the office of the National Security Adviser and NAFDAC permit/license among others in line with the Federal Government fiscal policies.
-Advertisement-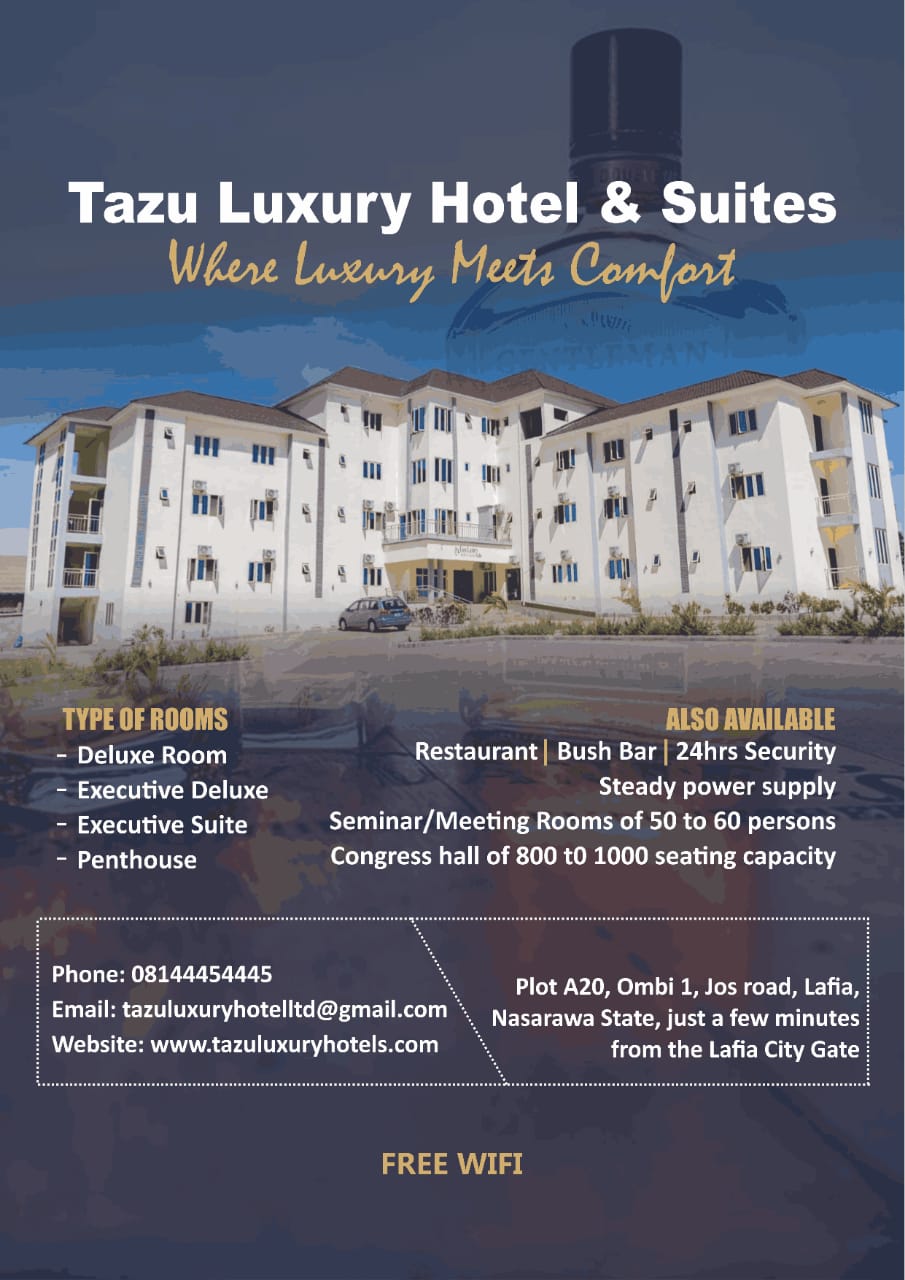 He said: "Twenty-Four (24) containers laden with refined vegetable oil comprising a total of 24,860 gallons of 25 and 10 litres La-Jonic vegetable oil. i.e (19,800 gallons of 25 litres and 5,060 gallons of 10 litres) with duty paid value of ₦833,172,538.42. (Based on false declaration and contravention of Schedule 3 Article 4 of C.ET)
"Also seized were other Two (2) containers laden with 1,165 cartons of Analgin injection and Fireworks with other items. i.e (286 cartons of Analgin injection I.M.V) (2/5g/5ml) (Based on contravention of revised import prohibition guideline) (210 cartons of Banga, 273 cartons of W.Tail, 216 cartons of Coloured flowers, 180 cartons of Pops) (Based on absence of End user certificate). The total duty paid value for the two (2) containers is ₦94,652,168.39.
"Similarly, One 20 ft container of machete was detained on documentation grounds pending provision of End user Certificate".
The seized cartons of Analgin injection was handed over to NAFDAC in the spirit of inter-agency collaboration.
-Advertisement-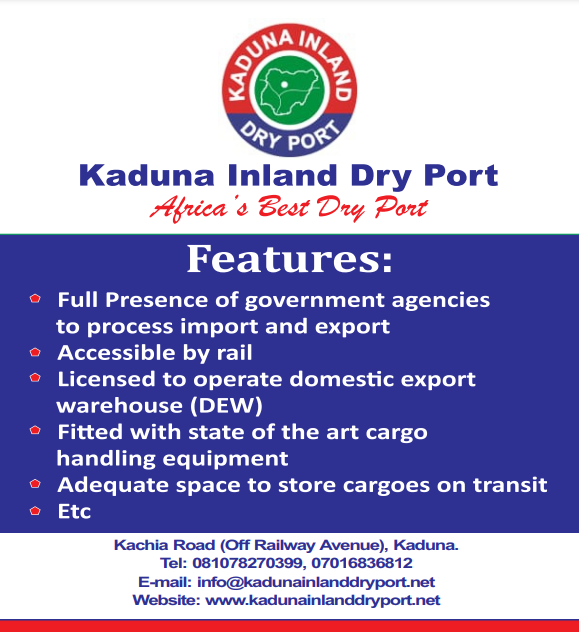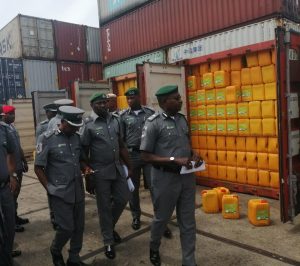 The CAC, while highlighting the necessity and imperativeness of synergy, collaboration and intelligence sharing, said that the Command shall build on this robust relationship with other sister agencies to rid the society of criminal elements working against the interest of the country.
He stated that investigation is still ongoing through its legal/intelligent unit to arrest the culprits and bring them to book as soon as possible.
Speaking further, he said: "It is worthy of note that importation of certain controlled items like Fireworks and machete requires End-User Certificate which is under the purview of the Office of the National Security Adviser, such importations without the Certificate are to be seized and forfeited to the Nigerian Government.
"The federal Government bans the Importation of refined vegetable oil in order to promote local production by our local industries, which in turn creates employment for Nigerians and to boost foreign exchange through export of such products. The seized containers would be filed for condemnation at the federal High Court Port Harcourt and shall subsequently be forfeited to the Federal Government.
"The Command shall continue to blaze the trail in trade facilitation and revenue generation activities through the deployment of intelligence gathering, collaboration and synergy with other critical stakeholders for the actualization of our statutory mandate. These deliberate and concerted efforts will guide us in contributing our quota towards realizing remarkable results in line with Vision and Mission of the Comptroller General of Customs and His Management Team".
The CAC continued: "For complaint traders of legitimate trade we assure you of trade facilitation while we would in accordance with the provision of the law deal with importers and agents who manifest a recalcitrant attitude to obeying the law.
"In conclusion, I want to bring to your notice that, in line with the global best practice and the Controller General of Customs resolve in trade facilitation, the Command reconstituted the dispute resolution team headed by the DC Revenue in order to facilitate trade and give fair hearing to stakeholders and importers with genuine or legitimate complaint about their consignment.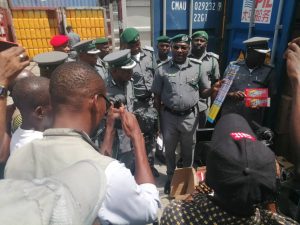 "Additionally, in order to bring stakeholders involved or engaged in importation and exportation up to speed with the best International practice and knowledge required for such operation, our compliant stakeholders who believes the Command should have a conducive training and meeting center initiated as part of their cooperate social responsibility to assist in the construction of a conference room that will serve a dual purpose. I am glad to inform you that work on the Conference/ training center is almost completed, and within the next few weeks we shall be commissioning the center".
Compt. Imam noted that the media has a critical role to play especially in the area of sensitisation and enlightenment of stakeholders and society at large, in order to achieve willful compliance to trade laws.
He urged them to continue educating the public, while the Command continues to re-invigorate strategies that will enhance its performance.