Uncategorized
NSML Clean Water Initiative Raising Marine Environment Awareness in Nigeria – Ahmed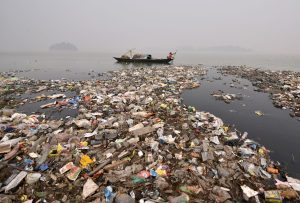 Abdulkadir Ahmed, Managing Director of NLNG Shipping and Marine Services Limited (NSML) has described the company's Clean Water Initiative as a veritable advocacy and awareness platform aimed at supporting a healthy marine ecosystem in Nigeria and globally.
Speaking in Lagos at a maritime roundtable, Ahmed said in addition to addressing the challenge of reducing plastic waste in the maritime domain, the initiative has expanded the frontiers of a safer and more environment friendly plastic waste disposal in the country.
Coastal communities , government and non government stakeholders are being interfaced with in the drive aimed at reversing the trend of pollution that not only threaten aquatic life but also affects food sourced from water.
NSML's focus, according to Ahmed, is targetted at it's area of operations in Bonny axis of Rivers State and extending into other parts of the national and global  maritime space.
He said the action to ensure pollution free marine environment is a task for all as the greatest threat to the problem is the belief that someone else apart from us will do it. This, the NSML MD said requires behavioural change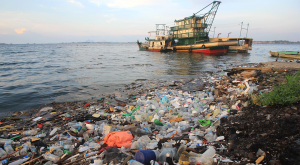 He described the litters in the marine space as things posing danger to human health and well being since aquatic foods that people consume now have elements of plastics and other wastes in them.
According to him, there was the need to sustain  awareness drive  aimed  at raising public attention and educating all stakeholders including local communities on the impact and harmful effect of plastic wastes and debris to aquatic and maritime ecosystems.
While describing the act of dumping plastic waste as one that creates big challenge of disrupting marine ecosystem globally, Ahmad said the initiative is  predicated on a  "TRIPLE  A" strategy of AWARENESS,  ADVOCAY  &  ACTION.  "Awareness  aimed  at raising public awareness and educating all stakeholders including local communities on the impact and harmful effect of plastic wastes and debris to aquatic and maritime ecosystems. Advocacy by engendering discussions and pushing forward narratives and ideas with all stakeholders to come up with policies, strategies and solutions to address the issue. And finally,  Action  to ensure  the regular and total  clean-up of our rivers and oceans
The NSML Clean Waterways  Initiative  is our little contribution aimed at not only creating awareness on the dangers of unfettered dumping of plastics and wastes into our waterways but also to drive advocacy and action for change at the sub-national and national levels.
waterways but also actions aimed at stemming the flow of these plastics and wates into our rivers and waterways by driving improvements in waste management collection and recycling at the local level"
"Our Waterways, and by extension the world oceans, are in the depths of a plastic crisis. Plastics and marine pollution have found their way into every marine ecosystem in the planet, impacting not only economic activities but also the health of our people and the environment. Global statistics show that annually over 8 million tonnes of plastic enter our oceans with over 5 trillion pieces of plastic already floating in our oceans. Scientists warn that by 2050 there will be more plastic (by weight) than fish in the sea with an
ever-increasing level of micro-plastics entering the global  food chain"
NSML is collaboration with government regulatory agencies like Nigerian Maritime Administration and Safety Agency (NIMASA) and other stakeholders in implementation of the Revised Maritime Plan on Liters and  Plastics .
-Advertisement-