Law and Crime
NSCDC Busts Notorious Currency Syndicates, Recovers Fake $64,800, N1.9m New Notes
...Arrests Nine Suspects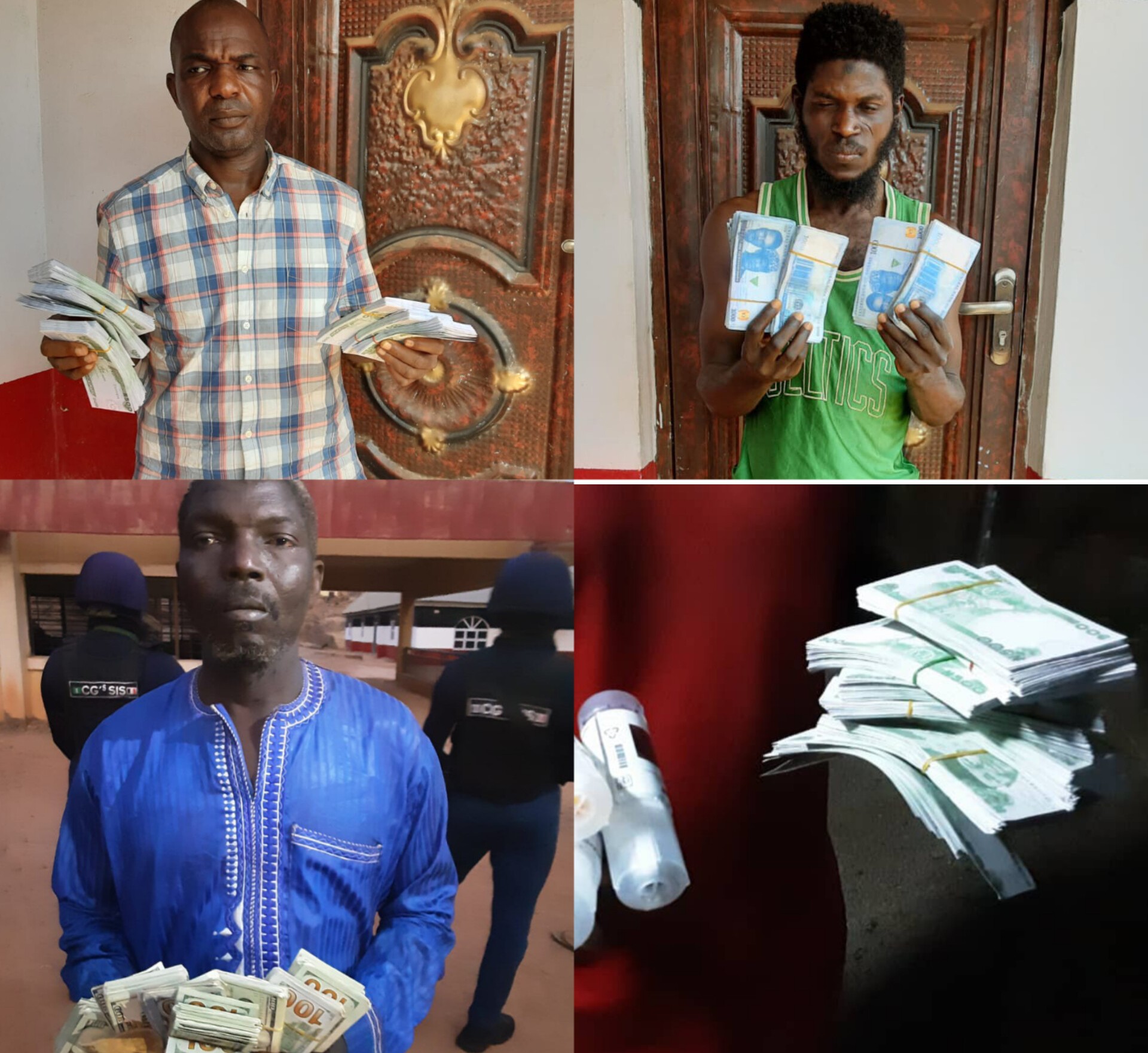 The Nigeria Security and Civil Defence Corps (NSCDC) has arrested two syndicates alleged to be involved in offences ranging from criminal conspiracy, cheating, obtaining by trick (OBT) and production/distribution of counterfeited US Dollars (USD) and new Naira notes.
The Commandant General's Special Intelligence Squad (CG's SIS), while acting on credible Intelligence busted the syndicates in a clandestine operation, according to the Director of Public Relations, CC Olusola Odumosu.
-Advertisement-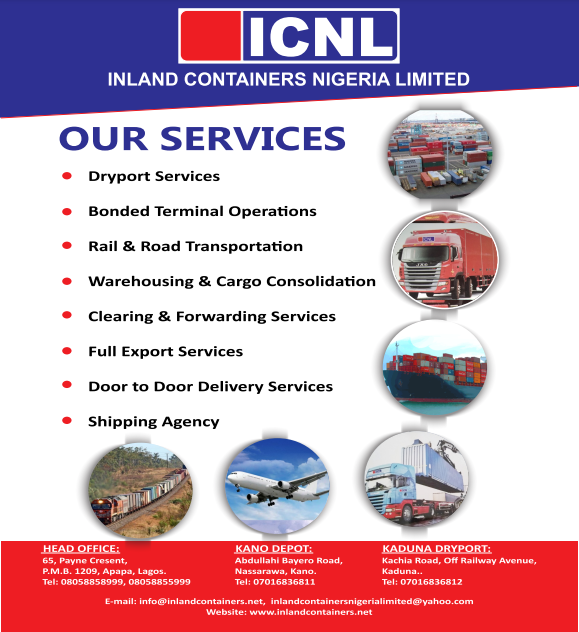 One of the groups arrested which consisted of four male adults were caught in possession of fake $64,800 and N475,000 notes, while fake notes of N1.5m was also seized from the second group consisting of five male adults.
The members of the syndicate arrested with the sum of N1.5m are: Dantala Omale, 30yrs; Musa Abdullahi; Umar Hassan, 46yrs, all from Plateau State; Audu Abdulazeez, 56yrs, Gombe State; and 30-year-old Mahammadu Badaru Yakubu from Nasarawa State.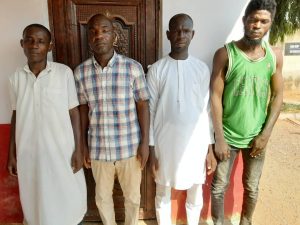 The arrest was effected when Omale was lured to Nasarawa from Plateau State and picked up by the squad on February 22, 2023, with fake N412,000 new naira notes.
-Advertisement-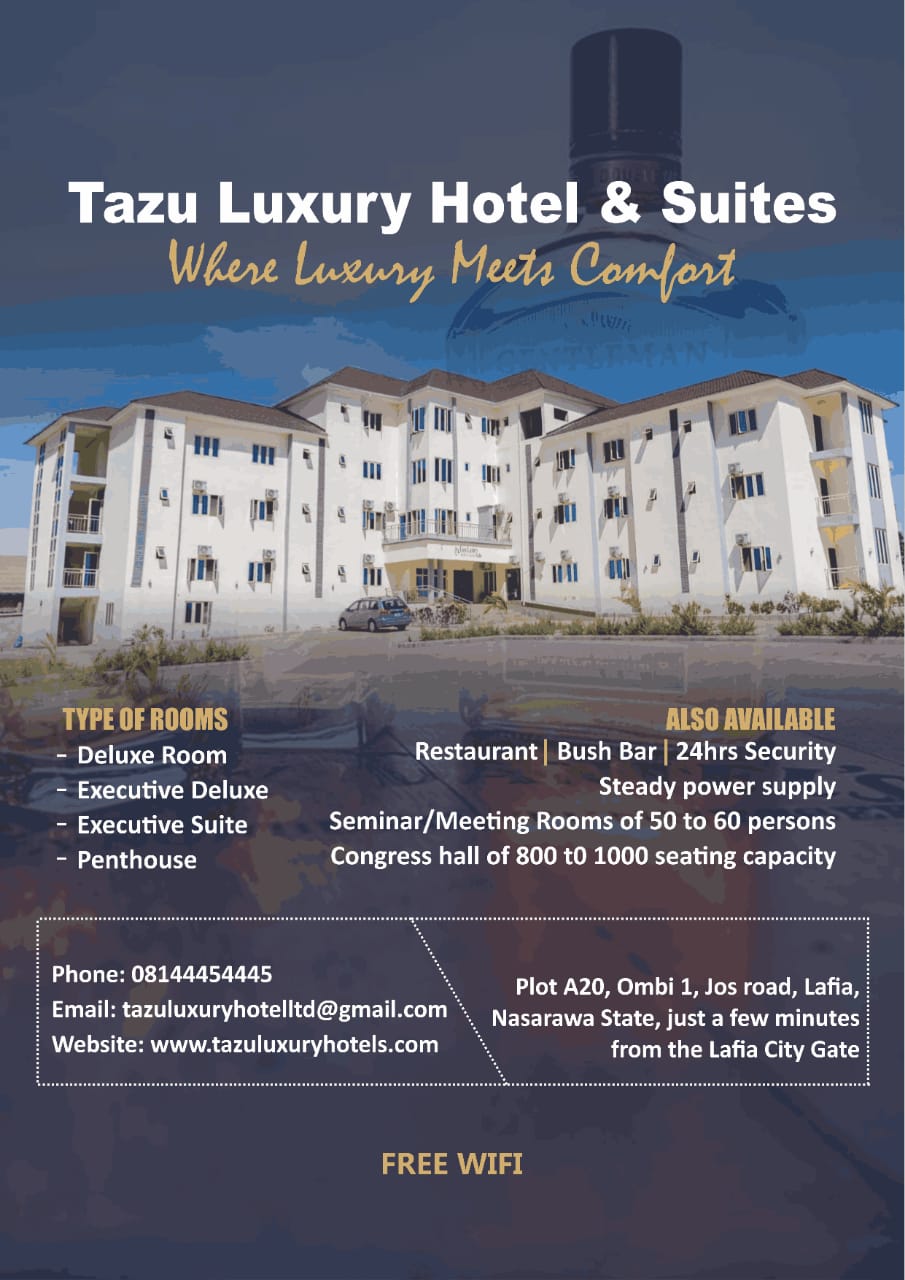 The arrested suspect confessed getting the fake notes from Musa Abdullahi (AKA Baballe), which led to the arrest of Abdullahi same day at Namu area of Quanpan LGA in Plateau State in possession of N49,650 old Naira notes.
After thorough interrogation, Abdullahi confessed that he usually gets his supply of fake currencies from one Audu Abdulazeez (AKA Dan-Gombe), who the squad arrested on the March 3, 2023, at Plateau Express service motor park in Jos, at about 11:20 a.m with N350,000 fake newly redesigned Naira notes.
The effort of the squad to arrest all members of the syndicate paid off when Abdulazeez confessed to giving one Umar Hassan the fake notes. When Hassan was apprehended, he was in possession of N20,500 and he also confessed to his involvement in the crime and that he regularly transact with one Mohammadu Badaru Yakubu, who was also arrested close to the old CBN office in Lafia town, at about 3:10 p.m on March 5, 2023 with fake N2000 of the new Naira notes.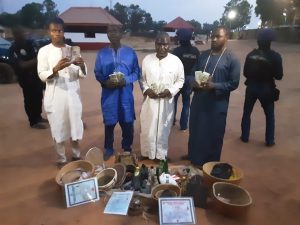 -Advertisement-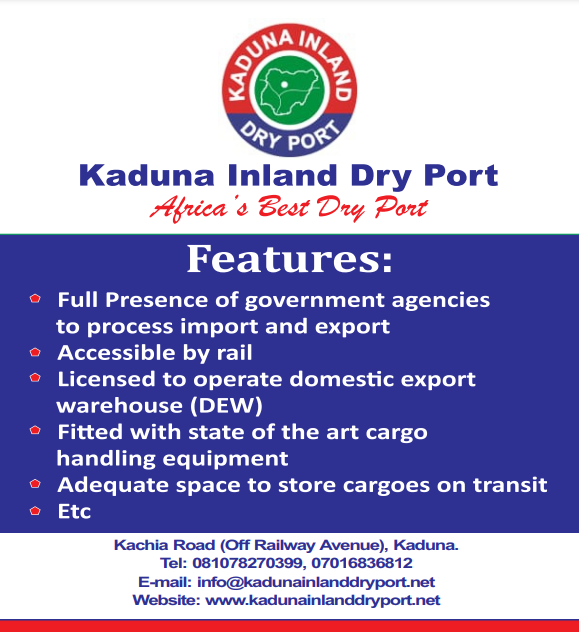 Further investigation however, revealed that the group operated within and around Plateau, Nasarawa, Bauchi and Gombe States.
Members of the second syndicate arrested with the exhibits of $64,800 and N475,000 are; Jonathan Dakogol, Abbas Ibrahim, Isa Ukashatu and Aminu Isa.
Isa Ukashatu and Jonathan Dakogol were arrested with fake $64,800 and N475,000 at Akurba of Lafia LGA, in Nasarawa State after being lured to deliver the money to a client.
Upon arrest, Dakogol volunteered and led the CG'S SIS operatives to Kurgwi area in Quaan'Pan LGA, Plateau State, where one Aminu Isa who was alleged to be a herbalist was also arrested.
Isa also led the Squad to the arrest of one 62 years old Abbas Ibrahim in Quaan'Pan LGA, Plateau State, who had collected $30,000 fake US Dollars from him.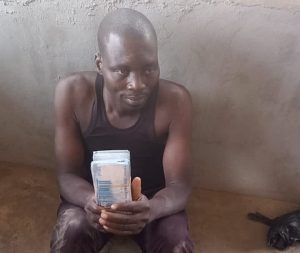 All suspects at the point of arrest were found in possession of fake dollars and the newly redesigned Naira notes ranging from N500 to N1000 denominations respectively and had also confessed to being involved in the business for over five years.
The Commandant General, Dr. Ahmed Abubakar who commended the CG's SIS for a job well done, described the criminal gangs as economic saboteurs destroying the country through the perpetration of financial crimes and defrauding of innocent citizens.
He stated that their arrest is a good omen for the country because it helped to stop the distribution and influx of fake currencies into society which could have caused great setbacks to the economy.
The NSCDC boss charged the squad leader, DCC Appollos Dandaura and his team to intensify efforts for more arrests by launching their dragnet further into every nook and cranny of the country in order to fish out other dangerous criminal elements and syndicates perpetrating heinous financial crimes at the detriment of the nation.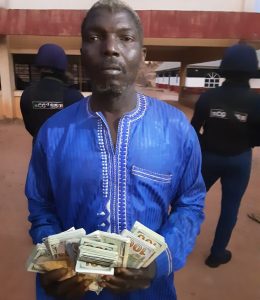 He warned all criminal syndicates to desist from this venture and get other legitimate means of survival or face the wrath of the law because NSCDC and other security agencies will fish them out no matter their hiding places.
The NSCDC said that the arrested suspects are still assisting the Corps with useful information for further investigation and would be handed over to the appropriate authority for prosecution after the preliminary investigation is concluded.
It added that a manhunt has been launched for other fleeing members of the syndicates.