Business
Nnadi: Winning Anti-smuggling War, Improving Seme Border Security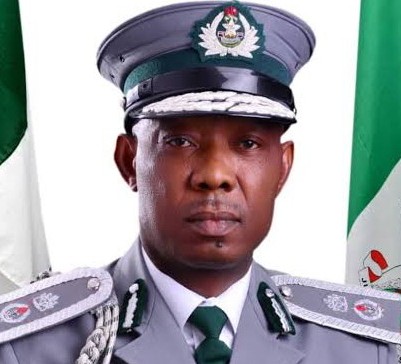 Seme border, Nigeria's busiest land frontier and its surrounding communitiess feature trading activities and smugglers movement. The latter come up daily with new ways to evade security operatives and bring contraband in and out of the country, with the intent to shortchange the government and create wealth for themselves to the detriment of the economy.
When Comptroller Dera Nnadi was deployed as the Custom Area Controller (CAC) of Seme Border Command in January 2023, it was certain that there will be no hiding place for smugglers in the Badagry axis, as he is expected to continue from where his predecessor stopped. He raised the bar.
-Advertisement-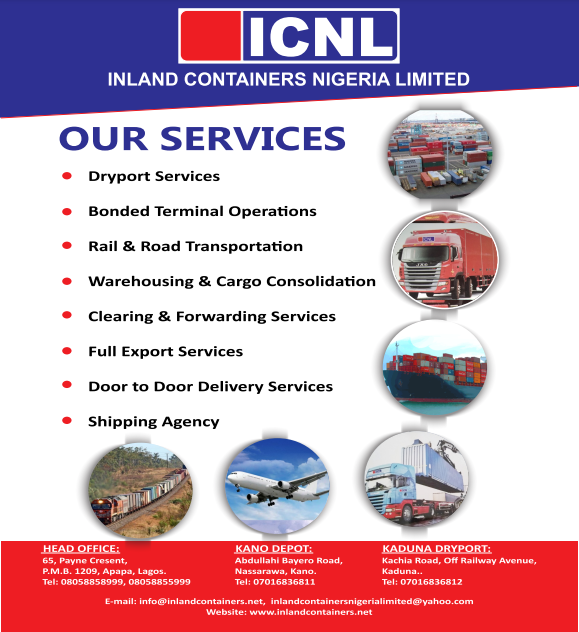 Fresh from the Senior Executive Course 44 of the National Institute of Policy and Strategic Studies (NIPSS), Nnadi assumed office with experience and knowledge from previous assignments.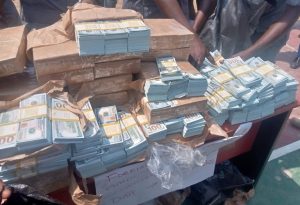 He came armed with robust border management background after serving in Ogun State where he oversaw customs activities at Idiroko border and coordinated the fight against smuggling in Imeko, Ilase, Oke Odan, Ajilete and other communities.
Upon assumption in Seme, Comptroller Nnadi pledged to adopt new strategies to boost trade, while enforcing the nation's anti-smuggling laws along the Abidjan Lagos Corridor (ALCO) in line with the ECOWAS protocols on free movement of goods and persons, as well as encouraging compliant traders and dealing decisively with obstinate criminals who will wish to test the Command's resolve.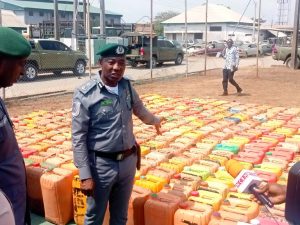 As part of Nnadi's NIPSS exposure, he authored a paper on "Underdevelopment of Border Communities and it's Impact on Customs Operations", which he deploys to border administration at Seme.
His words: "This deployment to Seme is strategic because Seme border is one of the major gateways to Nigeria, not just economically but also politically.
"Nigeria is surrounded by four countries that speak french and Benin Republic is one of those nations on this corridor. Through this border, we have access to the Abidjan to Lagos corridor, crossing five independent states (Côte d'Ivoire, Ghana, Togo, Benin, and Nigeria).
"This corridor isn't new. It is as old as Nigeria or older than the nation. Our forefathers traded on this route and when you read the history of the Ghana Empire, Old Oyo Empire, Dahomey Empire, among others, you would find this border in the historical developments."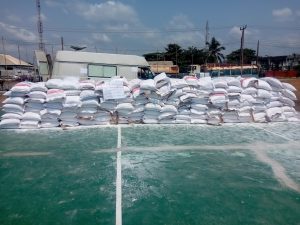 True to his words, since assumption of office, the Command has made a great number of laudable seizures within a short period, busting international criminal syndicates in the process, with a total of eight suspects arrested.
In January, the Command intercepted fake six million American dollar bills from suspected transborder criminal syndicates in the Gbaji area of Badagry. Two suspects conveying the currency to the Republic of Benin were arrested.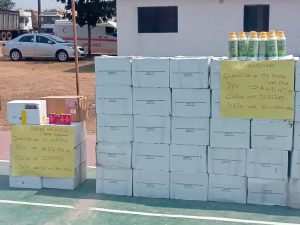 Similarly, on January 31, officers on patrol along Gbetrome base intercepted six Maltese passports with the same picture of a lady but bearing different names; two Senegalese passports; three Togolese passports; four Republic of Benin passports; one Republic of Niger passport and 10 International Driving Licenses of the various countries from two male suspects.
It also impounded 1,300 by 30 litres jerry cans of Premium Motor Spirit (PMS), equivalent to 39,000 litres with Duty Paid Value (DPV) of N9.3 million along the creeks.
Another significant seizure made is the 550 pieces of donkey skin concealed in 55 sacks worth N10, 689,504, which shows how much endangered speices are being eroded by unpatriotic elements.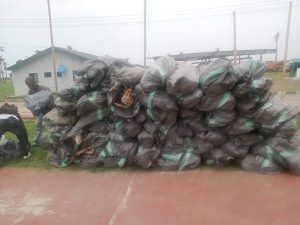 Compt. Nnadi, while giving a breakdown of the Command's anti-smuggling activities for the first quarter of the year during a recent press briefing, disclosed that a total of seven tankers of PMS with a DPV of N51,075,684; 550 pieces of donkey skin; 2,242 bags of smuggled rice; 1,160 pieces of dead rats; 1,102 pieces of dead tiny birds; 34 pieces of monkey skin and 14 parcels of cannabis sativa were seized.
"These achievements so far, were not made on a platter of gold. It took the painstaking efforts of the officers who spend hours on patrol and surveillance to record the seizures. We wish to reiterate that we will not relent on this effort", he said.
The Command has since handed over the fake six million dollar notes to the Economic and Financial Crimes Commission (EFCC), while same was done with the seized documents to the Nigeria Immigration Service, in the spirit of inter-agency collaboration.
On his part, the Lagos Zonal Commander of the EFCC Michael Wetkas, while receiving the fake $6m assured Compt. Nnadi of further investigations into the currency.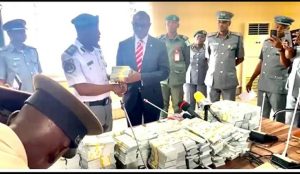 Wetkas, who thanked the leadership of the NCS for the sustained collaboration between the two agencies, assured of even greater support in the fight against corruption and fraud-related offences.
Unrelenting in its war against smuggling,
in the early hours of Friday, April 21, while Nigerians were getting ready to celebrate Eid-el-fitr, officers of the Command on routine patrol along the Abidjan-Lagos Corridor around 4am, intercepted 553 parcels of cannabis sativa worth N10 million.
The drug was being conveyed to Kaduna State in seven large sacks inside a Ford bus with registration number EPE 622 YC at Gbatrome, Badagry.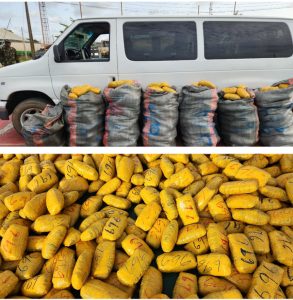 Four male suspects comprising of two civilians and two officers of a government security agency transporting the contraband were arrested. While the suspects were taken to the station and gave statements, officers of the security outfit were handed over to their agency for further action.
Compt. Nnadi condemned the nefarious means of earning a living by some members of the society who have no consideration for the damaging effects of hard drugs which contribute to crime in the country.
He enjoined Nigerians who traverse the Seme Corridor to take advantage of the trade facilitation efforts of the Nigeria Customs Service, engage in legitimate businesses and comply with the laws guiding transborder trade at all times.
Nnadi, who is the Chairman of the Seme-Krake Joint Border Post, also warned smugglers to desist from such illegality or face the wrath of the law, as officers and men of the Service, as well as sister border agencies along the corridor remain vigilant and ready to curb any form of lawlessness.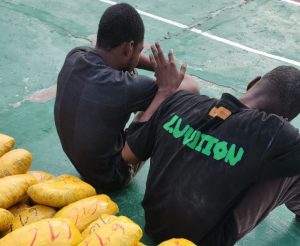 Commenting on ways to minimise the menace of smuggling, he highlighted continuous and close interaction with traditional rulers, members of the border community and stakeholder at strategic and operational levels.
According to him, the Seme Command will continue to dialogue, engage, sensitise and educate the public on socio-economic implication of smuggling as well as performing statutory function of enforcing compliance in line with government fiscal policies.
He appealed to parents and guardians residing in border communities to prevail on their children, wards and youths to desist from criminal acts such as smuggling.
The CAC who noted that border communities have challenges that are not insurmountable, added that there is need to cover infrastructural gaps that will improve their standards of living and promote lawful sources of livelihood.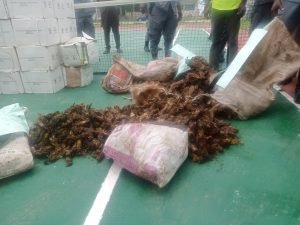 He said: "During my courtesy visit to the traditional rulers in various communities in Seme-Badagry axis, I sought for their support in combating smuggling and urged them to educate their subjects on the menace of smuggling and the need to support security operatives discharging their statutory duties.
"In all the traditional palaces visited, the challenges facing the border communities were enumerated to include lack of Federal presence in terms of infrastructure and developments, unemployment of the youths and we received request for Nigeria Customs Service to specifically create quota for children of the border communities during its recruitment exercises to generate employment for their teeming youths. I have communicated their request and recommended same to the Management of the Nigeria Customs Service", he said.
Compt. Nnadi has also appreciated the collaborative efforts of sister agencies in the fight against smuggling and appealed for their continuous support in the interest of national security and economic wellbeing of Nigeria, adding that the Command will continue to carry out its legitimate duties as prescribed by law.
Under him, there is a more tight border for unlawful trade and a place of seamless passage for approved transborder businesses.