News
MOWCA Begins Strategic Alliance Parley With AfCFTA to Promote Trade.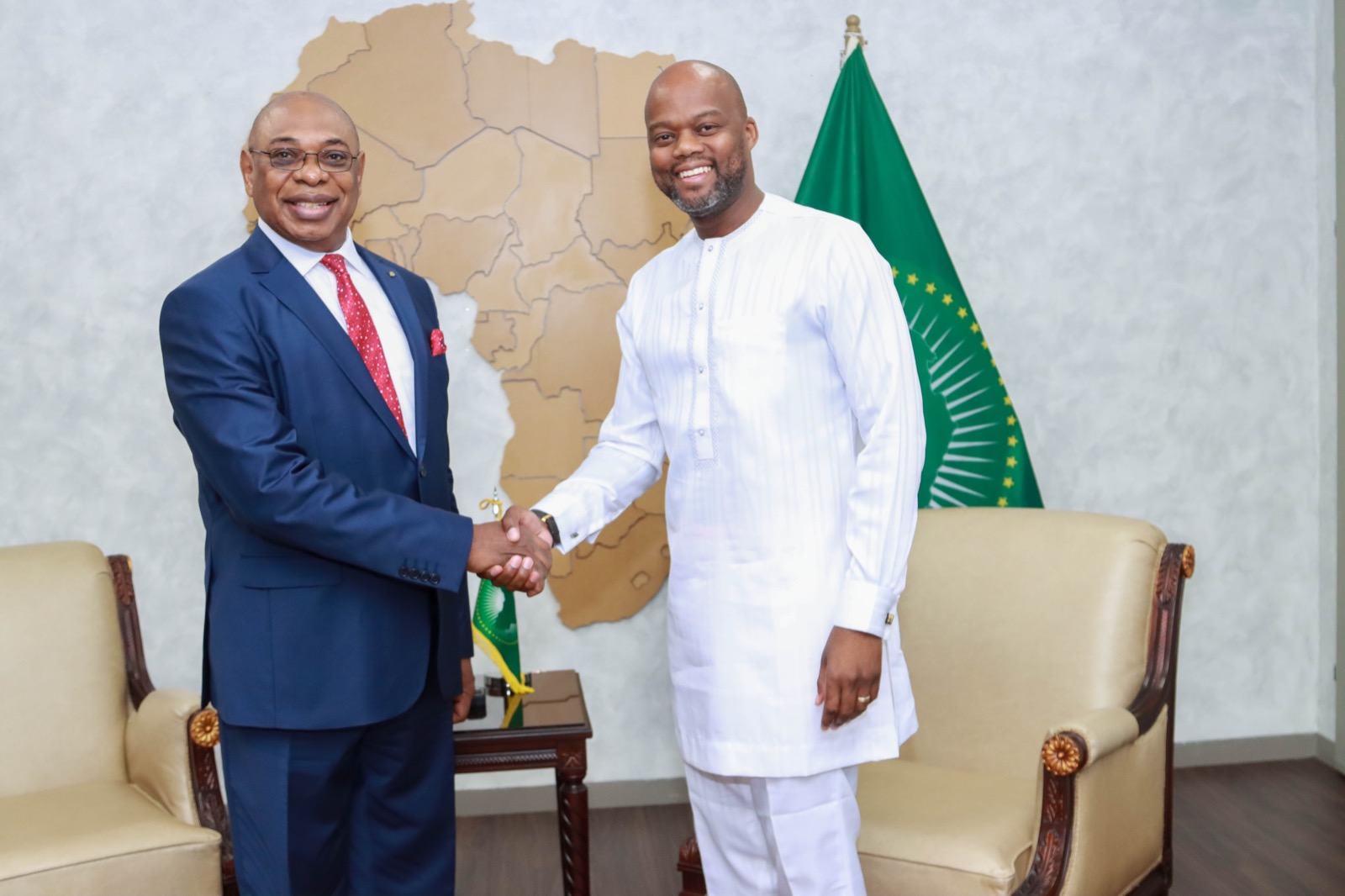 The Maritime Organisation of West and Central Africa (MOWCA) has commenced bilateral talks with the African Continental Free Trade Area (AfCFTA) secretariat to strengthen intra-African trade through maritime and other transportation modes .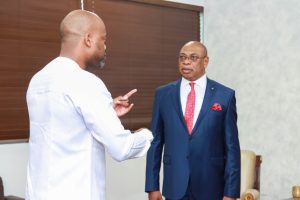 -Advertisement-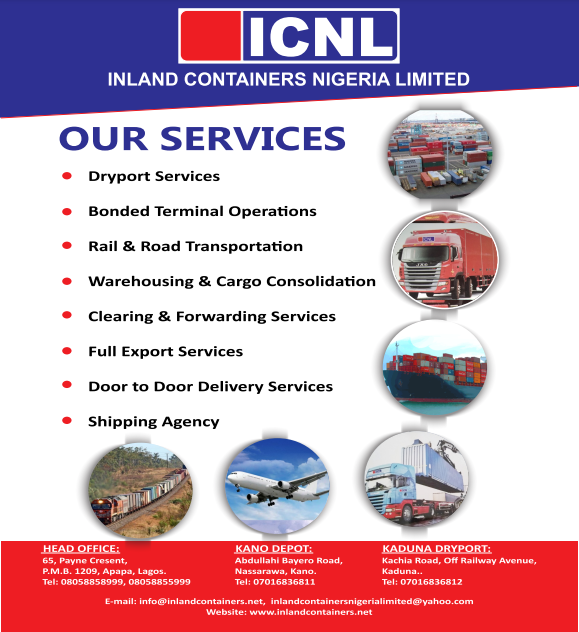 This was fallout from a meeting between Dr. Paul Adalikwu, Secretary General of MOWCA and Wamkele Mene, Secretary General of AfCFTA in Accra on Friday where both organisations agreed to foster African trading interests.
Adalikwu, while briefing the AfCFTA SG on MOWCA and it's activities, described the maritime domain as the most potent area for large volume of trade capable of impacting the economies of coastal states and other proximate countries through land borders.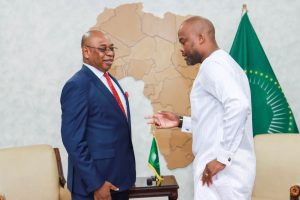 He reiterated MOWCA's commitment to safe, secure and environmentally friendly maritime sector that supports movement of raw materials, agricultural products and finished goods within and beyond the continent.
-Advertisement-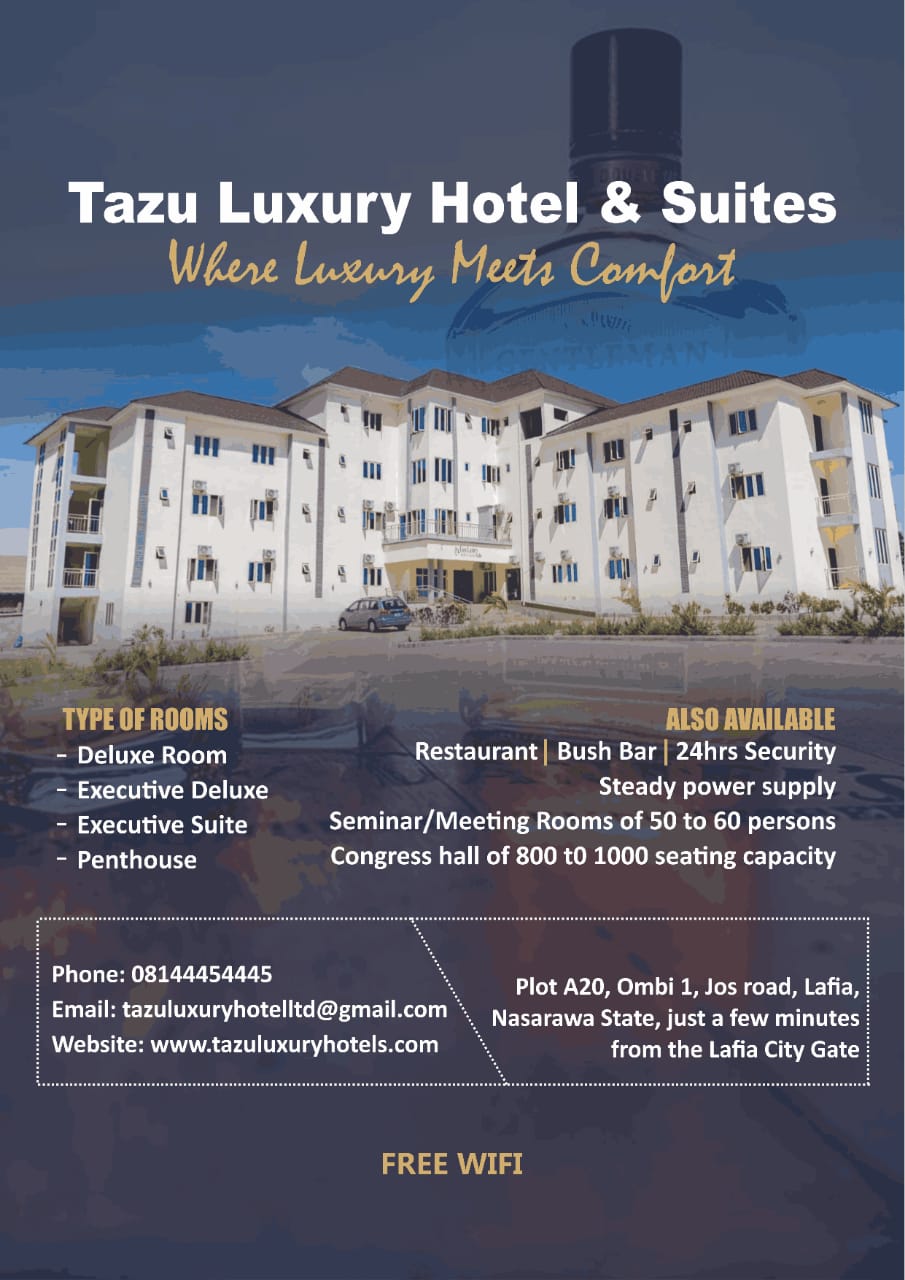 According to the MOWCA SG, Africa is strategic to global trade, technology and industrialisation with her enormous endowments and countries in the continent will benefit more from their resources if they strengthen their partnerships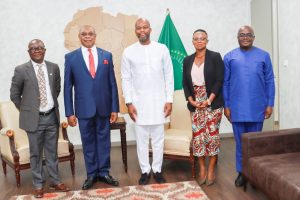 Adalikwu said the maritime industry in Africa, if properly harnessed with human capital consistently developed, can take 30 million Africans out of poverty annually with direct impacts on the entire value chain of agriculture, import, export and manufacturing
The MOWCA SG described shipping as the most cost effective way of moving cargoes between coastal countries and advised African countries to evolve efficient port system featuring faster turn around time for vessels aided by relevant technology
-Advertisement-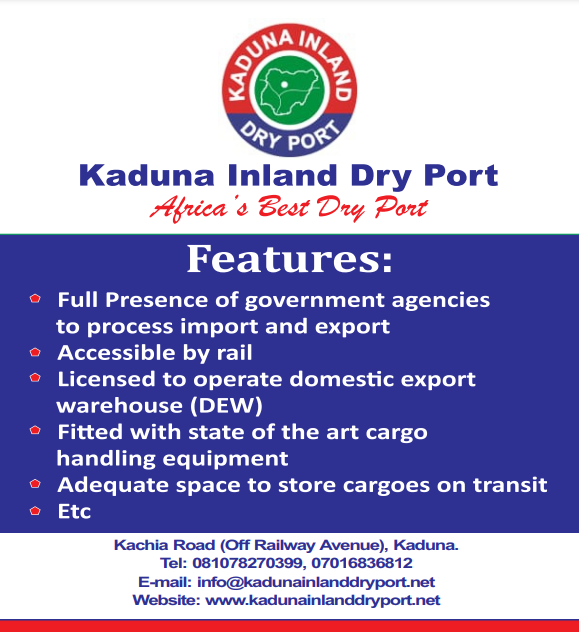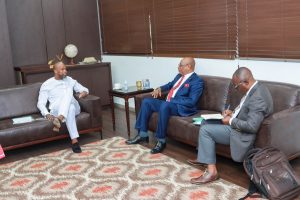 He further advised port authorities to emplace efficient port community system , otherwise called single window that will integrate state and none state actors to promote trade in a transparent manner.
Adalikwu restated his call for a continent wide cabotage regime that will provide preferential investment and job opportunities in the maritime industry for Africans within Africa, in a borderless manner with relaxed tarrif and tax holidays.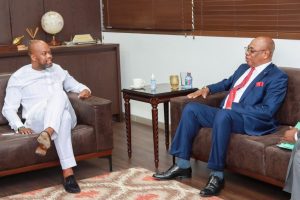 He also recalled MOWCA's confidence building visits to some member states where the idea of dry ports and rail system for trans border cargo movement is at the fore of deliberations.This, he said , aligns with the AfCFTA vision.
As part of the visit, Dr. Adalikwu suggested an impactful maritime component in the AfCFTA charter and assured that MOWCA will give all technical support in achieving this, when called upon.
MOWCA, according to the SG has began interactions and entered pacts with global bodies like the International Maritime Organisation (IMO), United States and United Kingdom governments to suppress piracy and other forms of maritime insecurity .
Adalikwu said a safer maritime domain will guarantee trade, enhance predictability, reduce risk and eliminate the high cost of insurance premium being paid in areas designated as war risk zone in Africa.
Wamkele Mene, who thanked Adalikwu and his team for the visit, commended him for the offer of technical collaboration. He assured of strong working relationship that will reduce trade barriers in the continent.
He said AfCFTA will continually work to eliminate tarrif and none tariff barriers to trade, protect intellectual property, respect rules of origin in line with the agreement and work towards harmonised customs procedure.
The AfCFTA SG expressed optimism in positive outcomes from it's relationship with MOWCA and while looking forward to more engagements.
Indeed, he promised to fast track this new relationship with MOWCA by setting up a joint meeting with the AFREXIMBANK leadership to explore funding for the establishment of an African Shipping Line, and promote liaison with the African Union in support of MOWCA SG's strategic agenda.