Interviews
China-Nigeria Cooperation Holds Great Economic Potential for Both Countries – Yan Yuqing, Consul General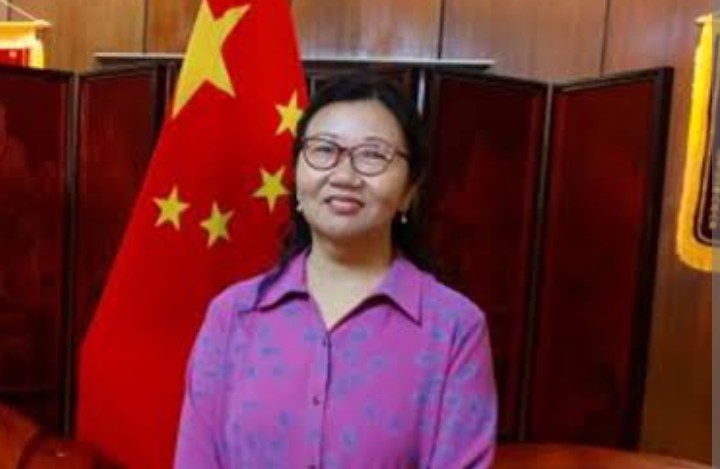 The Chinese Consul General to Nigeria, Yan Yuqing in this interview with journalists in Lagos, disclosed that the Chinese Government is committed to further strengthening its trade relations with Nigeria. Yan, who had served in a similar role in Brazil, explained that economic and trade cooperation remains the main pillar of the China and Nigeria bilateral relations. She also spoke about collaborations in technology, infrastructure development; artificial intelligence; medicine and other areas. OLAMIDE OSHO was there.
Excerpt.
-Advertisement-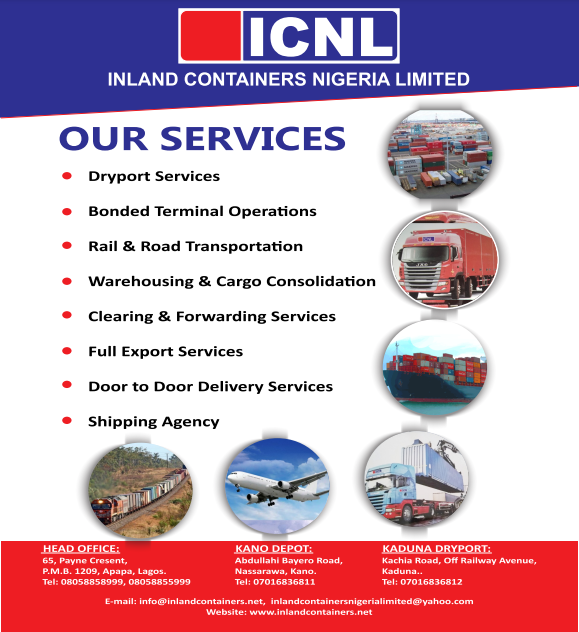 Welcome to Nigeria. What should the business community be expecting from you?
I thank you all for being here today. I'm the eight Consul General of the Chinese Consulate in Lagos. And I'm proud to be the first female consul general of this consulate. I am here to fulfil my mission here and the background that China has maintained friendly relations in Africa, especially with Nigeria. So my mission here is to deepen the China and Nigeria strategic partnership. I'm glad that the second day of my arrival, I got my Nigerian name Uche from my local friend, which means "Good wishes" and I hope from the meaning of this name I could work with our Nigerian friends to deepen our friendly cooperation.
I'm confident that the China and Nigeria cooperation will have a bright future. After the establishment of diplomatic relationship between the two countries, we have achieved a lot in politics, economic, people to people exchanges, and other areas. And in this new era, I believe that the relationship will bring new opportunities. As I fulfil my mission here, I will uphold the diplomatic principles proposed by President Xi Jinping that when we develop our relationship with African countries, we will uphold the idea of truthfulness and goodwill. On the other hand, this year marks the 10th anniversary of the launch of Belt Road Initiative, and I believe that the high quality development of China will benefit the Nigerian people.
So I need support from friends and the Nigerian Media. I hope that through your voice, the real China can be heard and understood by the Nigerian people.
-Advertisement-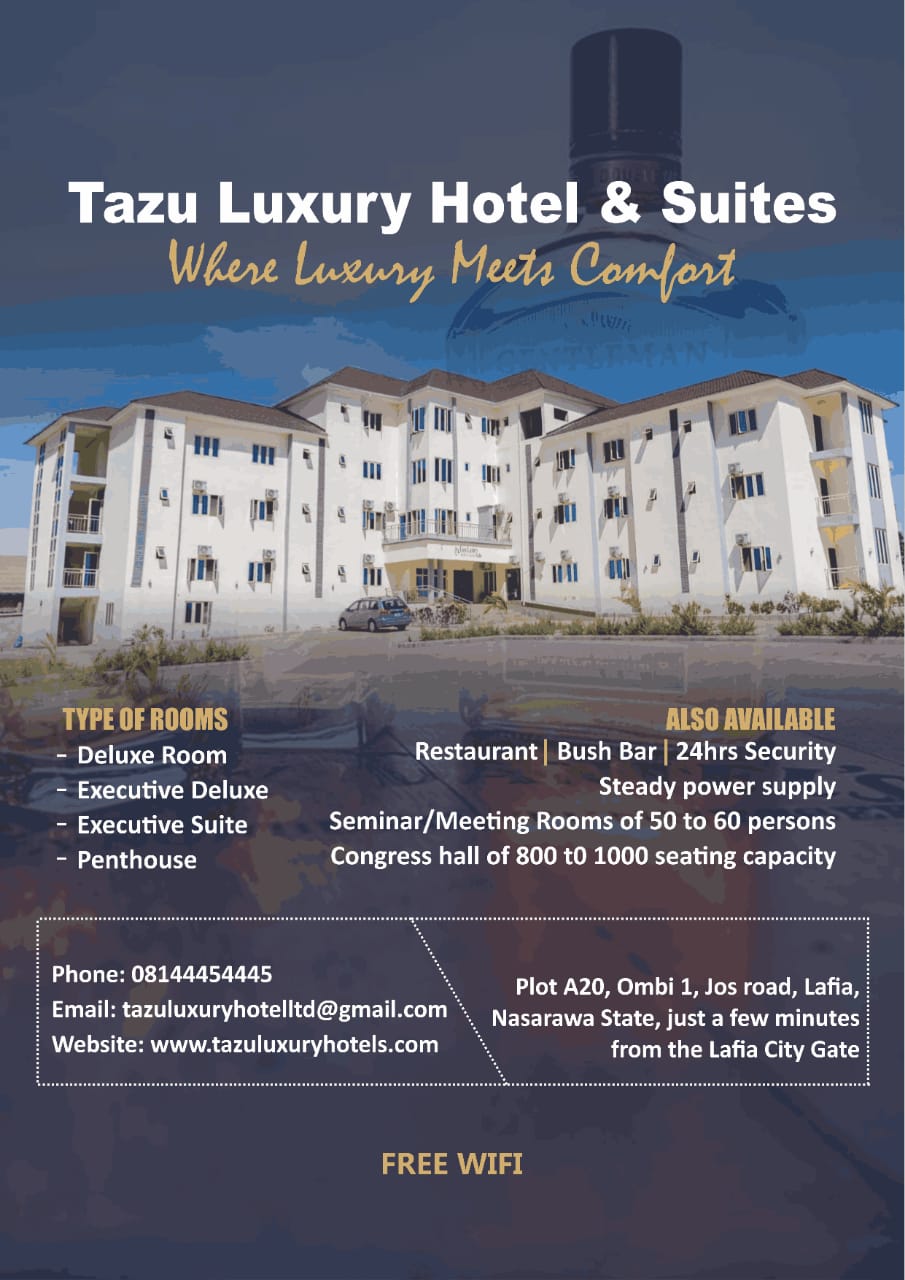 What is China putting in place to help Nigeria achieve a better and more diversified economy?
As I mentioned before, China has made tremendous efforts to help Nigeria develop her economy. China and Nigeria not only have a friendly relationship, but also have a lot of compatibility in various areas. Nigeria has abundant natural and human resources, and we both embark on the path of modernisation. I have to say that the economic and trade cooperation is the main pillar of our bilateral relations. There are hundreds of Chinese companies and Chinese speaking people working and operating their businesses in Nigeria. These areas include infrastructure, energy, agriculture, science and technology and health and environmental protection. These Chinese companies are using their advanced technology, equipments, experience and finance to deepen the bilateral relationship.
The mutual cooperation between the two countries aims to bring tangible benefits to citizens of both countries. We have conducted a lot of cooperation projects in infrastructure construction like the Hydro Power Plant, the Lekki Port and Free Trade Zone in Lagos. So I believe that there is great potential for economic cooperation between our two countries.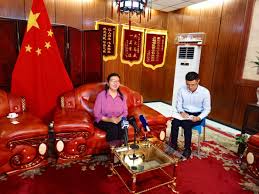 As you know, the China-Africa cooperation forum is very popular and an important platform for the two countries to cooperate. There are nine large projects in this forum, and most of the economic cooperation programmes have found their place in Nigeria, especially in Lagos and other states. And I think in the future, apart from the cooperation in traditional areas, we can also look for more opportunities in artificial intelligence and data industry.
-Advertisement-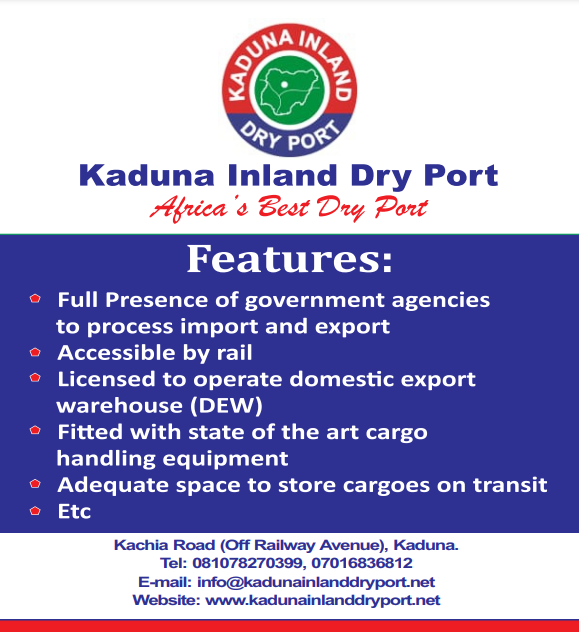 During the pandemic, the countries further deepened their relations and the Chinese government donated health products like face masks and vaccines to Nigeria to help them get through the pandemic. So I think in the future we can also look for opportunities in public health. I know you have also heard of the traditional Chinese medicine which is getting more popularity now in the world. This could help the Nigerian people to get rid of some difficult diseases.
You noted that Nigeria and China shares some similarities. As a diplomat; have you identify any challenge between Nigeria and China? If yes, how do you intend to tackle it?
China and Nigeria have known traditions of friendship and also enjoy strategic partnership. I think the challenge is that many Nigerians, especially the young people don't have a clear and true understanding of China. Some western media may have fabricated rumours to distort the image of China. The most fundamental thing that we need to do is to increase the people to people exchanges, especially for young people so as to build mutual trust and help them to better understand the real China. I think understanding is the key here.
There are rumours that China is threatening the security of the world and exploiting the resources of African countries. However, the facts prove that our main purpose of all our efforts is to bring a better life to the local people. Today's (commissioned) project is a vivid example that the three Chinese companies are not only making profits by doing their businesses here, but to also improve the living environments of the local people. I also encourage these Chinese companies that when they are making profits for themselves, it is important to give back to the local communities, for the social and economic development of the people, and shoulder their social responsibility. So today's project will truly reflect China's diplomatic philosophy and our readiness to build a stronger relationship between our two countries.
What advise do you have for young Nigerians planning to travel to China for studies to enable them have a fulfilling experience?
I strongly support that Nigerians, especially young people should visit China and communicate with their Chinese counterparts so as to understand how they live, work and think. Also, the Chinese government had offered fellowship progammes to Nigerian students to enable them travel to China for studies and through this process, the Nigerian young people will be more secured to help build the bilateral relations.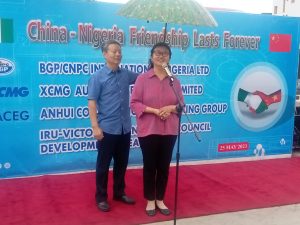 There are two Confucius Institutes in Nigeria; one in the University of Lagos and the other is in Nnamdi Azikiwe University. These two institutes serve as the bridge to promote Chinese culture in local communities. I know that the traditional Chinese festivals such as the lantern festival and others are being celebrated with the local people. I think it's a good way to promote the cultural exchanges between the two countries. The Confucius Institute is a good platform for the two countries to further understand each other.
The China-Africa Cooperation Forum has nine projects and one of it is for cooperation in education. For this project, universities in China and Nigeria could conduct cooperation. For example, the Lagos University and the Soochow University in China have become sister universities. As far as I know, the Soochow University is training some medical students from the Lagos University.
There will also be cooperation between the Nigerian universities and Chinese enterprises here. So, after these students graduate from the Chinese Universities, with their skills and knowledge of the Chinese language, they will be able to find good jobs in Nigeria.
You are the first female Consul General in Lagos, what inspired you into diplomacy and how did you get your first start? What difference will you be bringing to the table from your male predecessors?
I feel honoured to be the first female Consul General of the Chinese Consulate here in Lagos. I think the Chinese Foreign Ministry sent me here for some special reason. Maybe they think I can use my soft power more effectively in fulfilling my diplomatic mission here. I will serve as the Chinese diplomat with the same philosophy proposed by president Xi Jinping like the former Consular Generals to fulfill my duties and responsibilities.
I will be more focused on the cause of women and children. In China we celebrate children's day on the first day in June and I just learned that May 27, which is today, is Children's day celebration in Nigeria. I will like to use this opportunity to send my best wishes to Nigerian children and I wish you a happy children's day, and grow up happily. I hope you get to visit China some day in the future and become a goodwill ambassador between China and Nigeria.
I believe the renovated park being commissioned today will be a good present for children living in Victoria Island to play happily. We also have two kids in the Chinese Consulate, and maybe in the future they could play with the local kids in the park.
What efforts is China making to promote gender equity?
The Chinese government has attached great importance to gender equality. There is a Chinese saying which goes "Women could support the hardest guy". In China, we have the constitution and many laws that protect the legitimate rights of women. In terms of employment, many will say there are no employment opportunities for women, but in China there are laws and regulations to guarantee that women participate in the labour market. There are more female leaders various sectors in China and you will continue to see more female ambassadors and Consul Generals like me working as diplomats.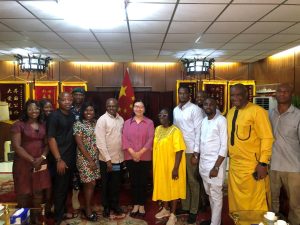 I'm very interested in the women topics and I will like to know the efforts Nigeria has made to achieve gender equality, so maybe in the future we could organise seminars to talk about these topics.
What are the investment opportunities available to Nigerians living in China?
Like I said earlier, Nigeria has great business opportunities for Chinese business people and companies. Likewise, the Chinese market has great potentials and a large market for Nigerian businesses and companies. The Chinese market has opened its door wide to Nigerian investments and China has a favourable business environment, especially the Belt Road Initiative. So I believe there will be lots of opportunities for business cooperation between our two countries. I also know that this year's, the Canton Fair has attracted hundreds of Nigerians to China to talk about business with their Chinese counterparts.