Business
Aviation: How Nigeria Loses Billions to Strikes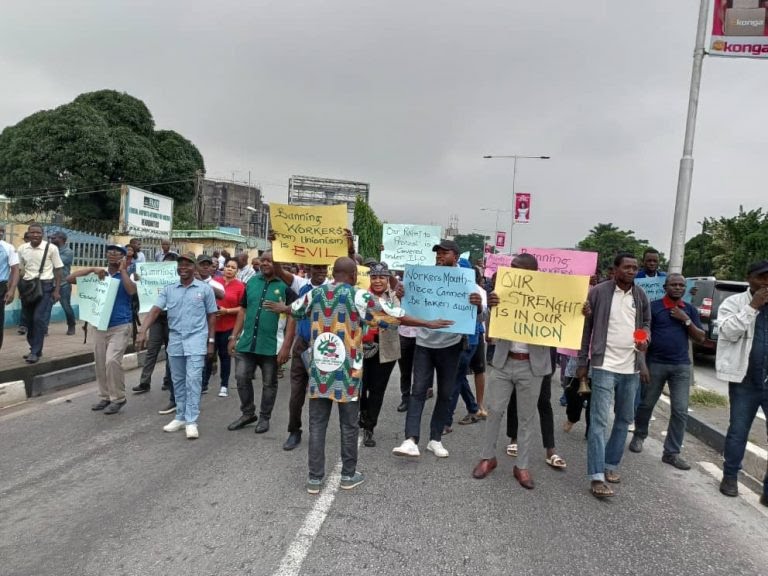 The Nigerian aviation industry was faced with myriad of problems in 2022, some of which are not new. While issues like lack of forex for seamless business transactions, to scarcity and hike in aviation fuel price made the front pages; aviation workers strike and airport picketing as a result of trade disputes also caused operational disruptions and financial injuries to airlines and passengers.
The strike action brings about flight delays and in some cases, cancellations, disorganising travel plans and schedules of passengers and airlines. Operators are always the hardest hit, with airlines and catering services losing millions of naira as a result.
-Advertisement-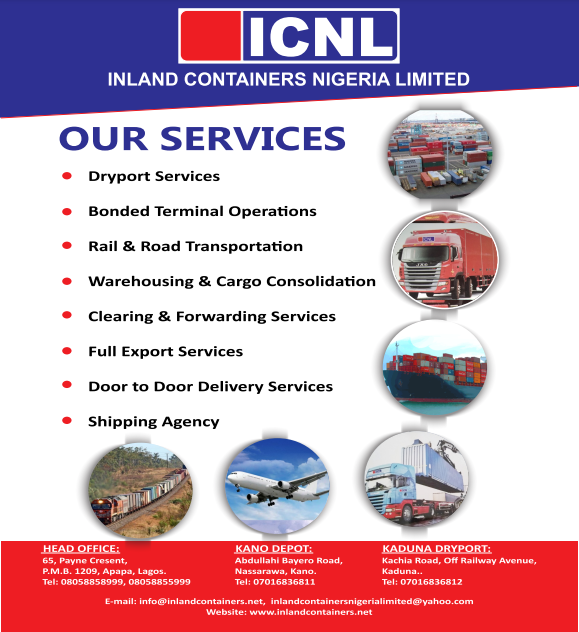 Findings show that in 2022, apart from the protest of September 19 by students under the aegis of the National Association of Nigerian Students (NANS) over the seven-month strike action by the Academic Staff Union of Universities (ASUU) where access roads to the Murtala Muhammad International Airport (MMIA), Ikeja, Lagos was blocked and vehicular movement in and out of the airport stalled; a total of three strike actions spearheaded by aviation unions took place at airports around the country.
The aviation unions include: the Air Transport Senior Staff Association of Nigeria (ATSSSAN), National Association of Aircraft Pilots and Engineers (NAAPE), National Union of Air Transport Employees (NUATE), Association of Nigerian Aviation Professionals (ANAP) and Amalgamated Unions of Public Corporations, Civil Service Technical and Recreational Services Employees (AUPCTRE).
It is important to state that aviation workers all over the world protest, picket and down tools over welfare packages. On December 14, 2022, at Newark Liberty International Airport (EWR) Terminal C, United Airlines pilots held an informational picket to protest what they described as "stalling at the bargaining table" on the part of management.
Similarly, and as recently as January 25, in Germany, the Berlin Brandenburgh Airport (BER) had to cancel all flights due to a strike action, with the cancellations affecting around 300 flights and 35,000 passengers. Employees in security, ground handling services and the company running the airport were striking over a pay dispute.
-Advertisement-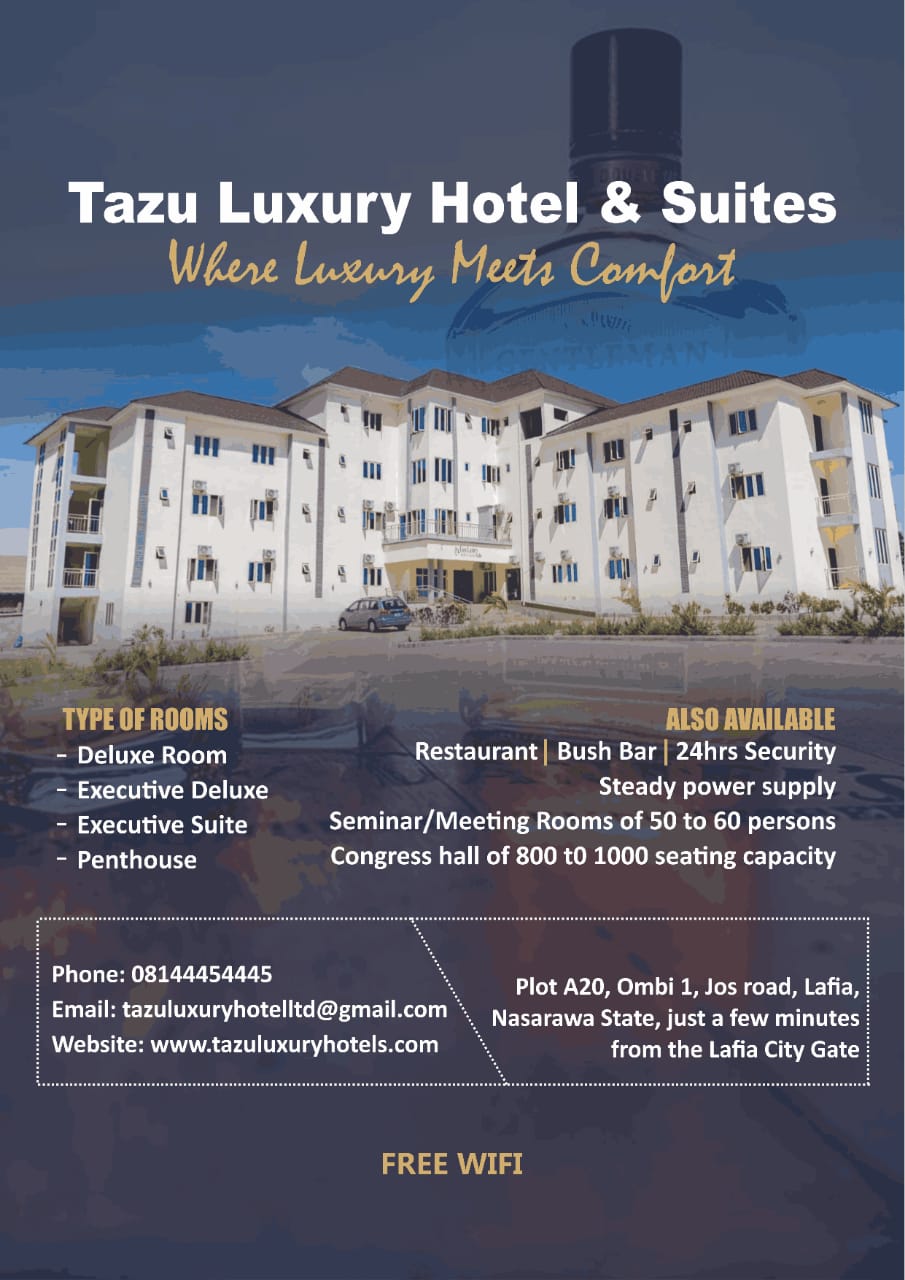 In May 2022, aviation unions picketed agency offices and stalled flight operations in Lagos over the non-implementation of the Minimum Wage Consequential Adjustment in the aviation parastatals since 2019, as well as the non-approval/release of the reviewed conditions of service in the parastatals since 2013. The unions had in February, notified airlines and the general public of withdrawal of air travel services in protest against poor welfare and unimplemented agreements, but suspended it, following the government's intervention.
On September 12, 2022, activities were grounded and offices of agencies picketed, as unions protested at airports nationwide against what they termed anti-labour clauses in the new Aviation Act.
According to the unions, the said clauses in the new Aviation Act is a ploy to deny them of their rights of association and expression; to restrain their powers and obliterate unionism. They argued that the clause which states that they cannot embark on strike actions regardless of the situation, and their classification as essential personnel is in variance with the International Labour Organization (ILO) Convention.
On November 1, 2022, ATSSSAN shut down the Murtala Mohammed Airport Terminal 2 (MMA2) Lagos, protesting the sack of over 34 of its members by the MMA2 operator, Bi-Courtney Aviation Services Limited (BASL) "without due process", preventing passengers and service providers from gaining access in and out of the terminal.
-Advertisement-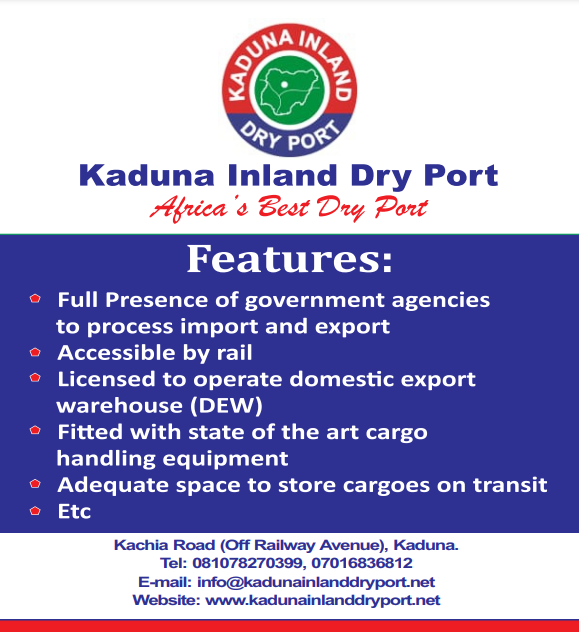 The Chief Operating Officer (COO) of Ibom Air, George Uriesi lamented that the MMA2 protest disrupted travel plans of about 1,900 paid up passengers of the airline.
According to him, Ibom Air had 31 flights scheduled for the day, 98 per cent of them either originating, terminating or linked to an originating flight from Lagos, all of which was disrupted by the demonstration. The airline had to direct its passengers to the the General Aviation Terminal (GAT), where it operated the remaining flights of the day from, at an extra cost and huge inconvenience.
The COO bemoaned the loss of revenue for the airline from perishable catering service already paid for and delivered; rescheduling of about 1,000 flights, among other unplanned additional cost in order to get the passengers to their destinations.
He wrote: "Only God knows how to fully quantify this in not just economic, but also trauma terms. We were forced to reschedule at least 1,000 already booked and confirmed passengers on other flights from tomorrow, costing us heavily in lost revenue (having to remove seats from sales inventory) and wasted man hours, while placing severe and unnecessary pressure on the system.
"We also had to organize (at considerable additional cost, not to mention huge inconvenience) to operate in and out of GAT today. For the service providers- ground handlers, outsourced security, etc, plenty unnecessary and unexpected loss of revenue. Huge waste of man hours. All in all, it was a largely unproductive day".
According to Uriesi, the development amounted to another net loss of image for Nigeria's local aviation industry, which keeps on being chipped away at, both domestically and internationally.
"We cannot and should not just keep on dusting these things off and carrying on as if nothing untoward happened. We need to change direction. We need to find a way to shed our old skin and move forward", he added.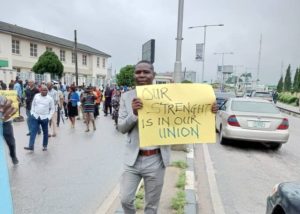 Then on Monday, January 23, passengers of local and foreign airlines across airports in Nigeria were left stranded, following a strike action embarked upon by the staff of Nigeria Aviation Handling Company (NAHCO).
The workers had down tools due to the failure of management to attend to their Condition of Service (CoS), which has been on the table for over four years.
Local and foreign airlines the company handles their check-in and ramp services could not board their flight or attend to in-bound flights and other passenger and cargo facilitation process for about 14 hours the action lasted. NAHCO handles check-in, boarding and ramp services for international airlines such as; Air France/KLM, Qatar, Ethiopian Airlines, Delta Airlines, Virgin Atlantic, Turkish Air. It also handles for domestic airlines like Air Peace, Dana and others.
JournalNG learnt that a Qatar Airways passenger filled aircraft had to return to Doha after landing in Lagos, due to the absence of ramp services; same for Royal Air Maroc.
Operators and experts in the field have condemned the unions for disrupting commercial activities whenever workers have disagreements with their employers, thereby holding travellers hostage due to issues they know nothing about, and also financially hurting airlines.
The Communications Manager of Dana Air, Kingsley Ezenwa in a chat with our correspondent said that the airline lost over N100 million naira due to the NAHCO staff strike. He disclosed that Dana Air's schedule was badly affected and it's operations thrown into disarray with the absence of the ground workers.
On how Dana was able to managed the situation, he said: "We had to manage by communicating to pax, rescheduling for those who were interested, refunding those who wanted it, paid alot of expenses, flew into the night and had to find a way to manage those who didn't have any idea on how to solve their itinerary".
Air Peace management disclosed that the industrial action by NAHCO workers paralysed operations across its large network, costing the airline over N500 million in losses.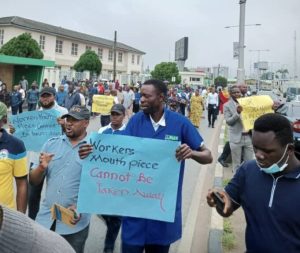 According to the airline, the ground handling company did not pre-inform them about the strike neither was a public notice issued, as this would have helped them plan ahead.
"All morning flights and other subsequent flights have been disrupted- cancelled, delayed and rescheduled. This has cost us over 500 million naira as we operate over 100 flights daily. Passengers are also attacking our ground staff as they cannot fly", the statement partly read.
On his part, the Managing Director of Aero Contractors, Captain Ado Sanusi, who faulted the strike by NAHCO workers called on the Nigerian Civil Aviation Authority (NCAA) to licence more players in the ground handling business, as there are only two presently.
Sanusi, while speaking on Arise TV, noted that Aero Contractors incurred losses as a result of the action and had to reschedule flights and cancel others. The MD further called for an independent investigation into the processes of the NAHCO strike, stressing that the ground handling company should be liable for not issuing Notice to Airmen (NOTAM) to airlines before hand, despite getting a five day notice of the impending strike, with those responsible identified and held accountable.
"If NAHCO is found guilty of not issuing a NOTAM telling the authorities there is an impending strike in five days, there are ways to sanction them, fine them. Make them pay for losses; you can even suspend their licence. You can equally identify the people responsible and make them accountable, we have to be accountable for our actions", he said.
The Assistant General Secretary, Aviation Round Table (ART), Olumide Ohunayo, in an interview following the November 2022 protest, described the action as an act of lawlessness.
"When you disrupt airlines services or passengers at the terminal where they are supposed to board their flights, and also block the road, thereby restricting traffic flow at the local and international airports that have passengers who are not the management of the companies you are having disagreements with, that is lawlessness. You can make your grievances known to the organisation without hindrance. You do not put everybody to a standstill, especially if that organisation staff are not union members", he said.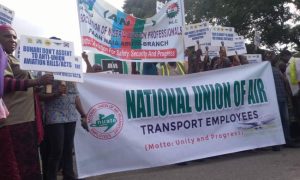 The President, Aircraft Owners and Pilots Association of Nigeria, Alex Nwuba, who spoke with JournalNG on the matter said that employees' welfare should be the highest priority of an organisation and needs to be handled appropriately before things get out of hand.
Nwuba who noted that airport workers are struggling to meet their needs and that of their families, same way lecturers are, however, said that crippling flight activities is not the right way to go about it.
His words: "It is happy employees that make for happy customers, therefore making a demand for improved welfare is a worthy cause, particularly given the biting economic conditions.
"However, the action that they (NAHCO staff) finally took was wrong, in the face of a court order preventing such an action. To break the law in the achievement of any means delegitamises the objective. They shouldn't have taken the action they did, its implication for the country and the economy is too severe".
On what this means for the image of the sector to the outside world, he said: "Everywhere in the world, workers are going on strike, so there is nothing unique or outstanding about this. At about the same time workers were on strike and going on strike in Europe. It, however, was an extreme act on the part of the union. I must add that the unions have said that this was not a union act, but the act of workers within nahco, and that the union itself respected the court order".
He explained that in a situation whereby negotiation between those involved has not yielded the desired results, the parties can choose an arbitration option to make their grievances known and resolve the matters there.
When the losses recorded by the likes of Air Peace, Dana Air and Aero Contractors for the less than a day strike is added to that of other foreign and local airlines NAHCO offers ground handling services to, it runs into billions of naira, an avoidable waste of huge resources the industry cannot afford at this point.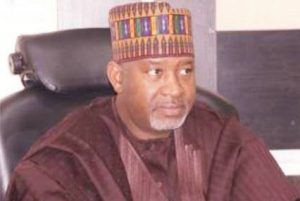 The Federal Government has declared that it would invoke the section of the Civil Aviation Act (2022) to prevent workers in the sector from going on strike in the future, reiterating that they are essential service providers.
Minister of Aviation, Hadi Sirika who made this known in Abuja while responding to questions about the NAHCO strike, apologised to air passengers for their experience, describing the move as wrong, inhumane and against the law.
He vowed to enforce the relevant sections of the Act to prevent future disruptions, stressing that the piece of legislation prohibits industrial action and riots of such scale in the aviation sector.
In his words: "First, we apologise to our teeming passengers in this difficult moment. There are other ways of channelling issues when they arise but they are not permitted to go on strike because aviation is an essential service."
"Second, this will not happen in the future by the grace of God. And the reason is simple; aviation is an essential service. The Act has been assented to by Mr. President, so strikes and riots around our airports are prohibited by the laws of the land. Now that we have the Act in place and assented to by the president and passed by the National Assembly, we will deal with it according to the law".
The minister continued: "I will give you an example, there was an airline that had to return to base because it couldn't land. Imagine if there was a patient on that aircraft. Imagine somebody attending to a very serious issue or matter at hand or business or a student trying to catch up with an exam and then because of somebody who is aggrieved some other person will die.
"As a government, our ears are always open, the government is open to listening to any grievances and there are procedures for dealing with this kind of grievances. They should please desist from this. It is wrong. It is inhumane. It is not allowed. It is not permitted and we will not be permitted any longer".
Commenting on FG's plans to stop workers from striking, the Dana spokesperson said: "Thank God government has said it won't happen again. The effort starts from there. In all of these situations whether on labour or agency side, it all affects the airline. And nobody has cared to bother how airlines cope with these issues. It needs to stop. We need to stop putting businesses at serious loses when these things can be resolved by simple negotiation. It's really bad".
On his part, Nwuba said: "The government has every right to protect the country and the citizens and that is why it has inserted new provisions to prevent workers from striking under the new aviation act of 2022, as aviation is considered essential services and must be protected. I must also caution the government to moderate its actions and referee between nahco and its employees".
He stated further that the law put in place by government will prevent such action from happening in the future and also help save airlines for unnecessary losses, adding that everybody must play their part to turn the economy around.