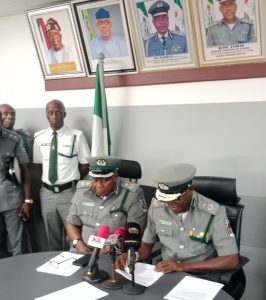 -Advertisement-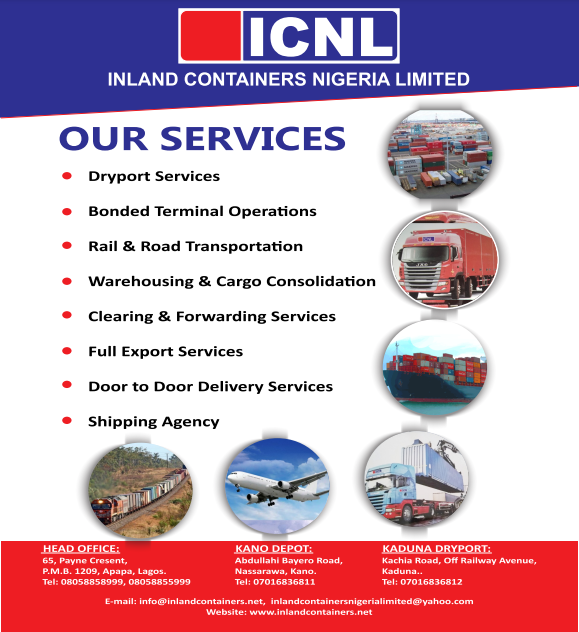 Customs anti-smuggling and compliance guru Ahmadu Bello Shu'aibu, has on September 18,2023 resumed duty as the new Customs Area Controller, Ogun I Area Command of Nigeria Customs Service with headquarters in Idiroko Border after a brief handover ceremony between him and his predecessor, Comptroller Bamidele Makinde
-Advertisement-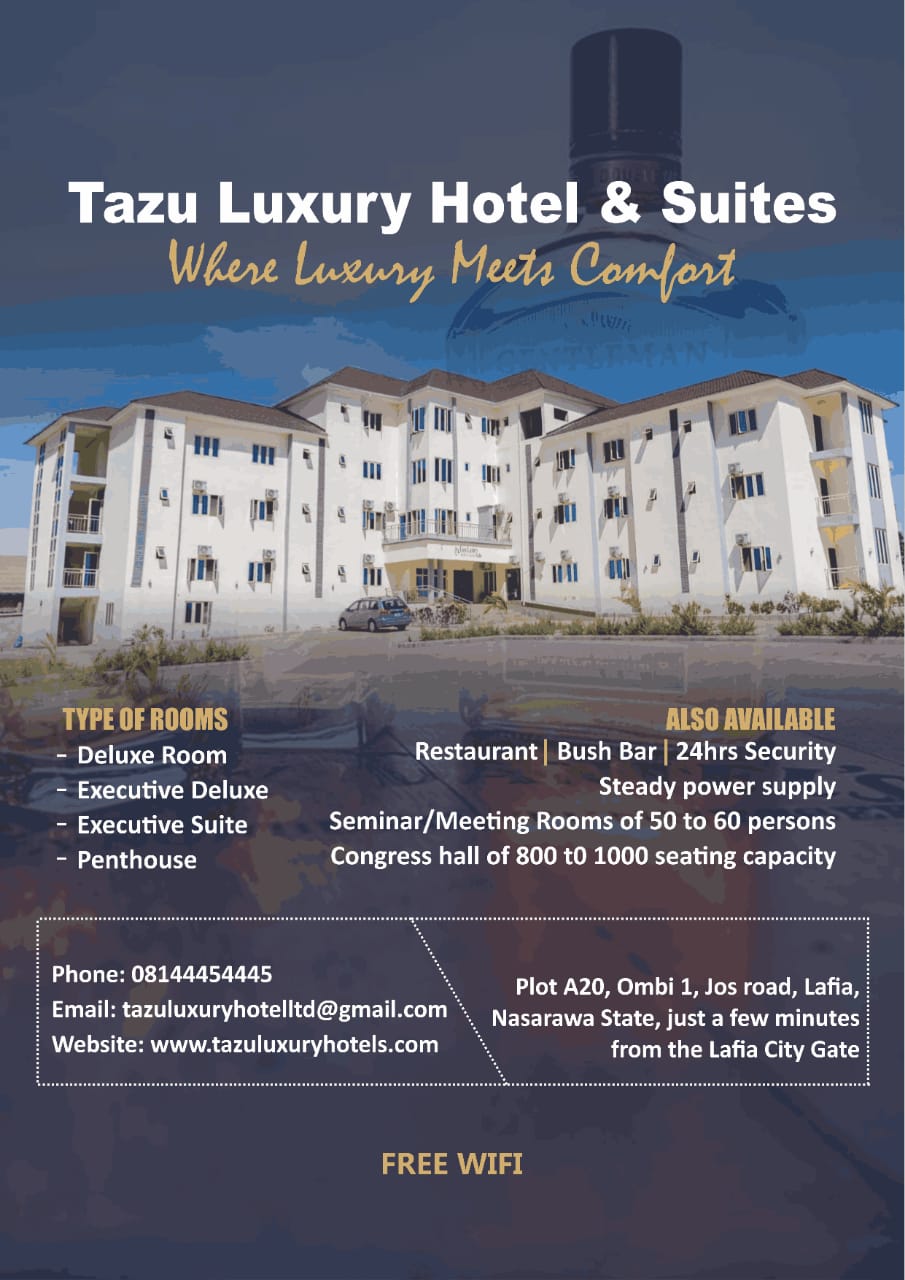 While thanking the CGC for his appointment, he eulogized his predecessor for providing him a warm welcome even as he emphasized that the postings as well indeed his, carries the demand for higher responsibility, and hence he expects nothing less than professionalism from all officers and men of the command, onward from where Makinde stopped.
-Advertisement-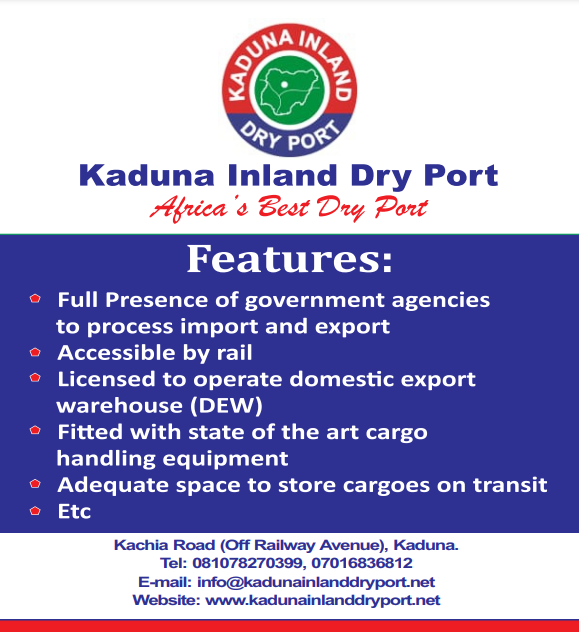 "My Superior and good brother, Comptroller Makinde Distinguished Heads of Agencies Our Security Counterpart from Igolo, Republic of Benin Secretary General Inter-Border Forums Members of the Command's Management Team, it is my pleasure to be in your midst this morning, for this auspicious occasion of handing over and taking over ceremony, sequel to my posting to Ogun 1 Arra Command by the Ag Comptroller General of Customs (CGC), Bashir Adewale Adeniyi .
"The posting is seen as a call to higher responsibility and I thank the Ag CGC for finding me worthy for the deployment. I shall discharge my duties diligently and uphold the policy thrust of the CGC. I will like to appreciate my boss and every one of you here present for the warm reception accorded to me."
While appreciating stakeholders in the area command, particularly those that found the time to grace the occasion, he enjoined every segment and players to stick with the rules of engagement, and said smugglers and unscrupulous traders have no space in the command under his watch.
"Permit me to state that, I am highly impressed with the presence of some of our critical stakeholders within and outside the country, indeed, this is an evidence of cordial working relationship. Let me congratulate my boss and good brother, Comptroller Bamidele Makinde mini psc(+) on his successful tour of duty with laudable achievements.
"I am not surprise by his impeccable performance considering the fact that, you are an articulate and result oriented leader. Sir, I assure you of continuity and sustaining your performance tempo. Thank you for garnering support for my administration and wishing me well. I wish you success in your new endeavour.
"Going forward, I will like state that, I am a team player and believe so much in a team work. I urge all Officers and Men of Ogun 1 Area Command to work as a team adhere strictly to the rules of engagement and discharge their duty in conformity with the Nigeria Customs Service (NCS) Act 2023.
"However, let me sound a note of warning to smugglers and their accomplice, their nefarious activities will not be condoned, and anyone caught in the act, shall be brought to book.
"May I use this medium to assure the business community and our critical stakeholders, that the new administration will operate an open door policy, and strengthen the existing relationship with the Command", he declared.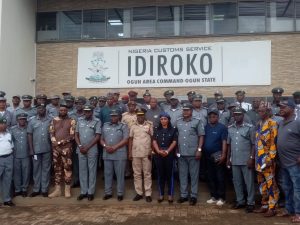 Earlier, Comptroller Bamidele disclosed that for his duration of seventeen months, the command raked in a total of N225, 009,835.50 in revenue collection.
He said, "From the inception of my tenure in office (9th of February, 2022) to date, which is about 17 months, the Command have recorded some laudable achievements. For emphasis, during this period, the Command generated a total sum of N225, 009,835.50 as revenue.
'Interestingly, out of the revenue target of N136,532,168.22 set for the Command for the year 2023, we have generated the sum of N127,122,058.00 which is about 91% of the target, 3 months and some days to the end of the year.
"Within the 17 months in office, the Command also recorded about 1,479 seizures comprising 1,245 rounds of live Ammunition, 72,989 bugs of foreign parboiled Rice of 50kg each (which is an equivalent of 122 Trucks load), 907 bales & 236 sacks of Secondhand clothing, 394 sacks & 2,678 wraps of Cannabis Sativa and 655,400 litres of Premium Motor Spirit (an equivalent of 20 Tankers load), among others, with Duty Paid Value (DPV) of N6, 604,107,655.92."
Rallying support for his successor, Makinde said, "May I call on officers to redouble their effort and give the incoming administration maximum support and cooperation to sustain the performance tempo of the Command. In a similar vein, I wish to solicit the unflinching support of our critical stakeholders for the new Area Controller."