News
Inside Edo IDP Camp, Where Residents Lament Poor Condition, Seek Succour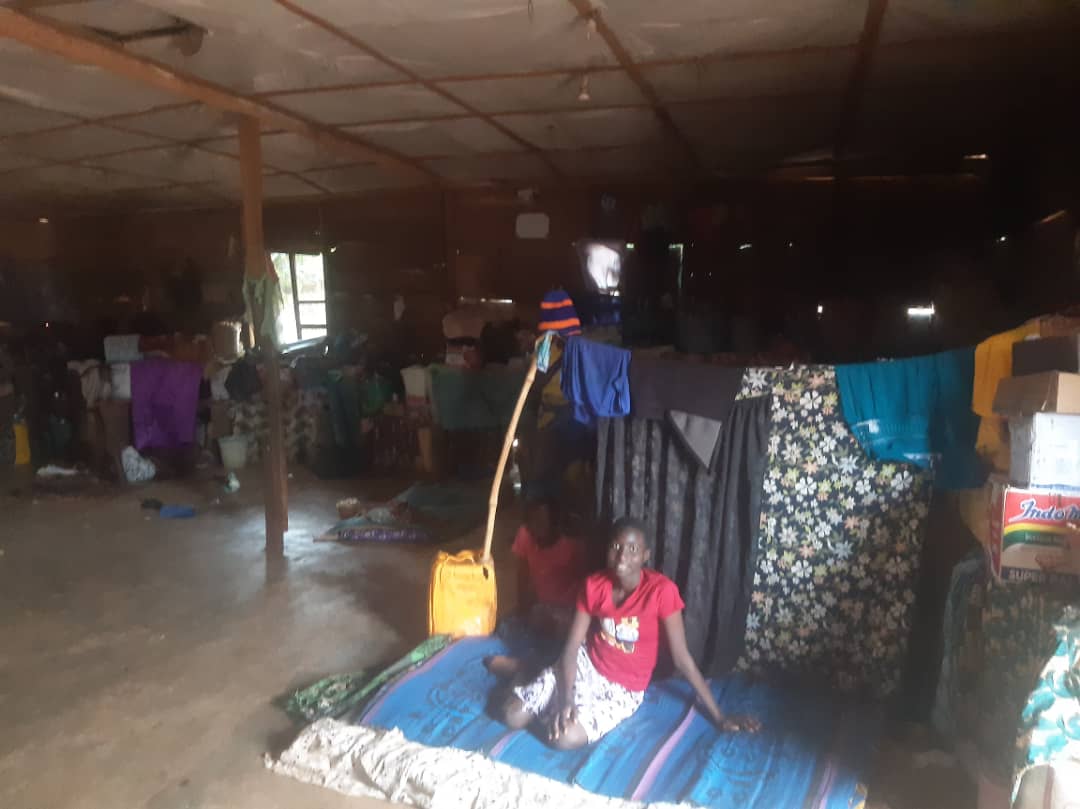 By Gloria Afajagbe
Home for the Needy is an Internally Displaced Persons (IDPs) camp in Uhogua, Ovia North East Local Government Area of Edo state. The camp has been in existence since 2008 as a result of spate of conflicts, which saw many dislodged from their homes.
-Advertisement-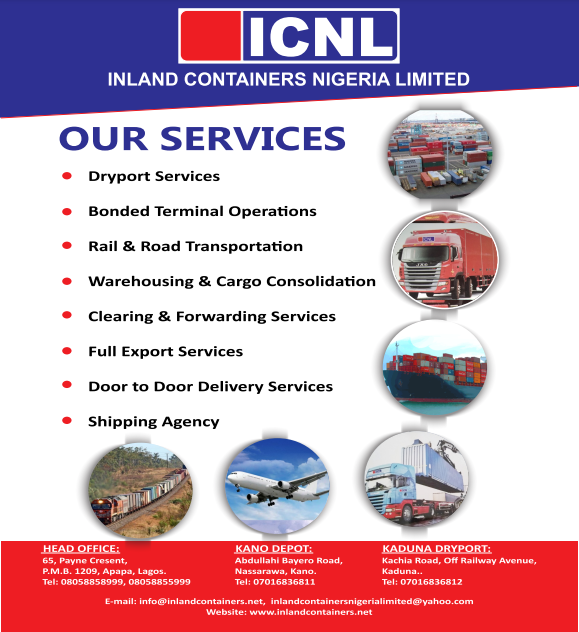 Uhogua camp hosts more than 3000 internally displaced persons persons, who are aged between 0 and 60. The occupants include children from broken homes, orphans, and vulnerable persons in the society.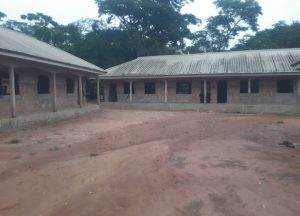 The camp since 2012, rehabilitates displaced persons in line with its mission of providing accommodation, food, clothings, primary health care and education. For instance, inside the camp, children are helped to secure admission into tertiary institutions while those who could not proceed for higher studies learn a trade. This is obviously besides the emotional, moral and social support that are rendered in the camp for those who had been traumatised with the situation at hand.
In October 2023, the Displacement Tracking Matrix (DTM) of the International Organisation for Migration (IOM) identified a total of 1,087,875 IDPs in 180,307 households in North-Central and North-West Nigeria. This signifies an increase of 12.2 per cent in IDPs when compared with the March 2022 matrix.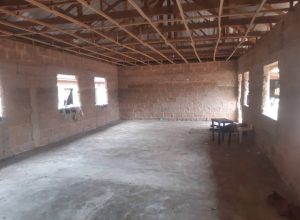 Similarly in a report published on Statista, Boko Haram was responsible for thousands of deaths in Nigeria, Cameroon, Chad and Niger between 2011 and 2022. Of these countries, Nigeria is the most affected, with the North East having the highest number of deaths; and Borno is by far the most threatened state with over 35,000 deaths.
-Advertisement-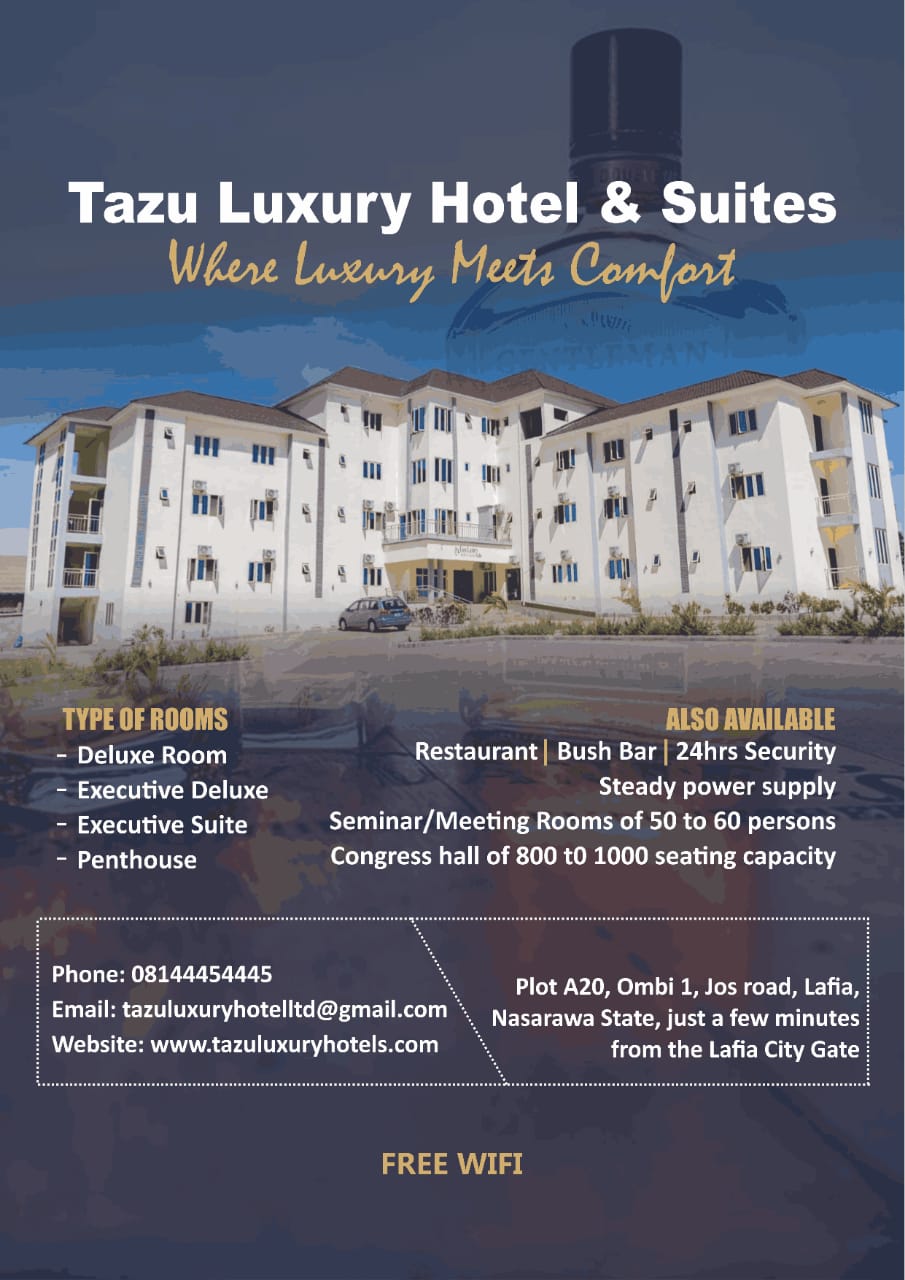 In October 2022, the Chief of Defense Staff, General Lucky Irabor disclosed that Boko Haram insurgency has displaced over two million persons and caused damages worth $9 billion (N3.24 trillion) to Nigeria.
Like other IDP camps across the country, Edo has a large number of persons, particularly from Borno and Adamawa states, that are mostly hit by the impact of the insecurity bedevilling the country.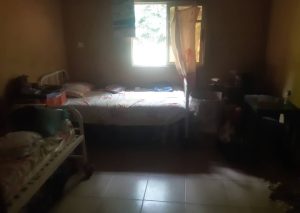 Notwithstanding the effort of the management of the Home for the Needy to ameliorate the suffering of the inhabitants, it was not a pleasant scene for the Journalng's reporter, who visited the camp to assess its facilities. The poor state of hostels, inadequate toilet facilities, interrupted electricity and poor learning environment among others were too obvious for the eyes to ignore.
Corroborating the observation, Assistant Director of the camp, Benjamin Omigie said the hostels are overcrowded, without toiletries for children, adequate clothing materials, food items, mattresses and healthcare facilities among others.
-Advertisement-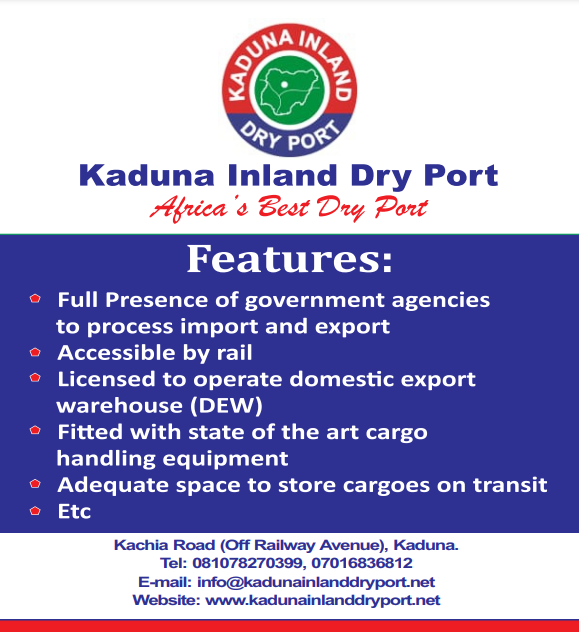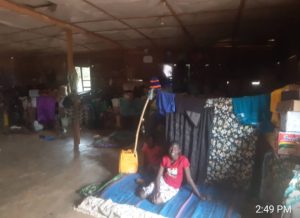 "We are committed to the welfare of the children, we try our best to care take for their basic needs. Although we get contribution and support from NGOs and International bodies, but they are insufficient compared to the thousands of children living here.
"We don't have enough hostels, a room that is supposed to accommodate 100 persons is occupied by more than 300 persons.
"The toilet facilities here are inadequate for the number of persons living here. In the female hostel, there are only 10 toilets with bathrooms functioning and it is used by more than 500 females, while the male hostel has only 11 toilets," the camp official lamented.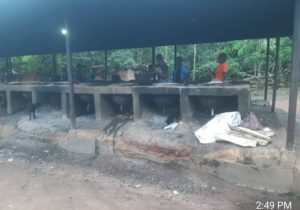 He however noted that, the camp is secured with policemen and violence of any form is not allowed at the place, he called for support in provisions of food items which he said, is a basic need of the children.
"We need sanitary pads for the grown up girls; in the health centre, there are only 3 hospital beds available with two nurses and we also need drugs.
"So we are calling on the Edo State government, and kind hearted Nigerians for their support and contributions", he said.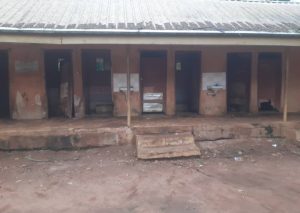 Omigie added that the primary and secondary schools at the camp lacked enough teachers, school furniture, text books and other basic learning materials.
"The teachers are not enough most times, we volunteer ourselves to teach these children. Even the NYSC corps members posted here, we pay them, but we have not paid our teachers their salaries for three months now.
"Most of the school buildings and classrooms are uncompleted without desks and chairs. Children sit and write on bare floor and mats during lectures. Both schools are accredited by the Edo State Ministry of Education.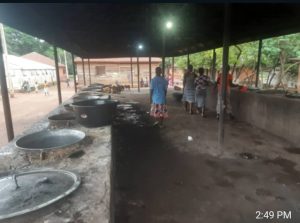 "We need scholarship; many of our children are also in universities. it is not easy paying their school fees", he said.
Regrettably, he explained how the camp has been in a total darkness for years, saying that they spend a lot of money in generating power through alternative sources.
"Since we moved from the city to Uhogua community in 2008, we have been in darkness; no BEDC light here. We spend so much money on fuel to power our generator it is not easily at all.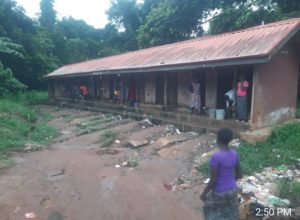 "Before the election, some persons came to mount electric poles and wires around the camp, but since after the election, we have not seen them, it has be abandoned.
"We have gone to BEDC office a thousand times to complain, all to no avail", Omogie said.
Bearing witness to these complaints, some residents recounted how life outside their homes has been for them at the camp.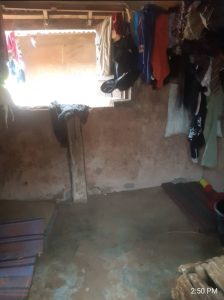 Joshua (real names withheld), 20, said he left his community in Borno state to the IDP camp due to the Boko Haram attack that led to the death of his father.
According to him, life has not been easy and he called on concerned authorities to come to their aid.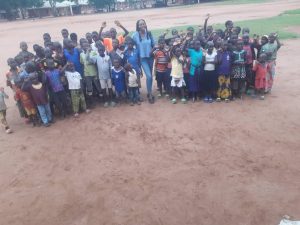 "Boko Haram attacked my community, my parents and I fled to different locations. I was able to make it to Benin City, my mother ran to Cameroon but my father could not make it, he was killed.
"I have been in this camp for seven years now, life has not been easy but we have access to free education, there is peace of mind and security.
"If I have the opportunity to go back to my community, I won't go because I just gained admission into the University of Benin, and I value my life and my education", he said.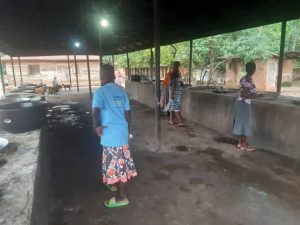 Similarly, Faith, 18 (not her real name) said she found herself as an IDP in 2017 due to Boko Haram insurgency. She added that, life in the camp as a woman is friendly and there are no gender based violence.
"We are able to feed twice a day, we go to school, we sleep peacefully without fear of attacks.
"In the camp, there are no violence on women; men and women, boys and girls are treated equally with love and respect; no woman has been hurt or abuse so far.
"I will not like to go back to my former community because, I love how my life is going here", she said.
Precious 18, however said, she would like to return to her ancestral home if the opportunity smiles on her and things get better.
"I saw a lot of things back home; we were in a church service when the enemies came and attacked us! We ran to the mountains for our lives.
"We nearly died of hunger and thirst there. I saw children eat grasses as food and they drank their urine as water. It was a terrible experience!
"We managed to get to Nasarawa state, someone told us about this camp that they help displaced people in the society; then my parents paid for our transportation and we were brought here.
"Women here are protected and treated with love; no one has be hurt and there is self discipline as well.
"We live by God's grace it is not easy, the people here are trying their best to make us comfortable, but it also not easy for them. We are begging the government and soft hearted Nigerians to assist them," she said.