Business
Customs FOU 'A' Seizes 156 Trailers of Rice, Others Worth N13.9bn in 2022
...Recovers N878m Revenue, Secures 7 Convictions from 146 Arrests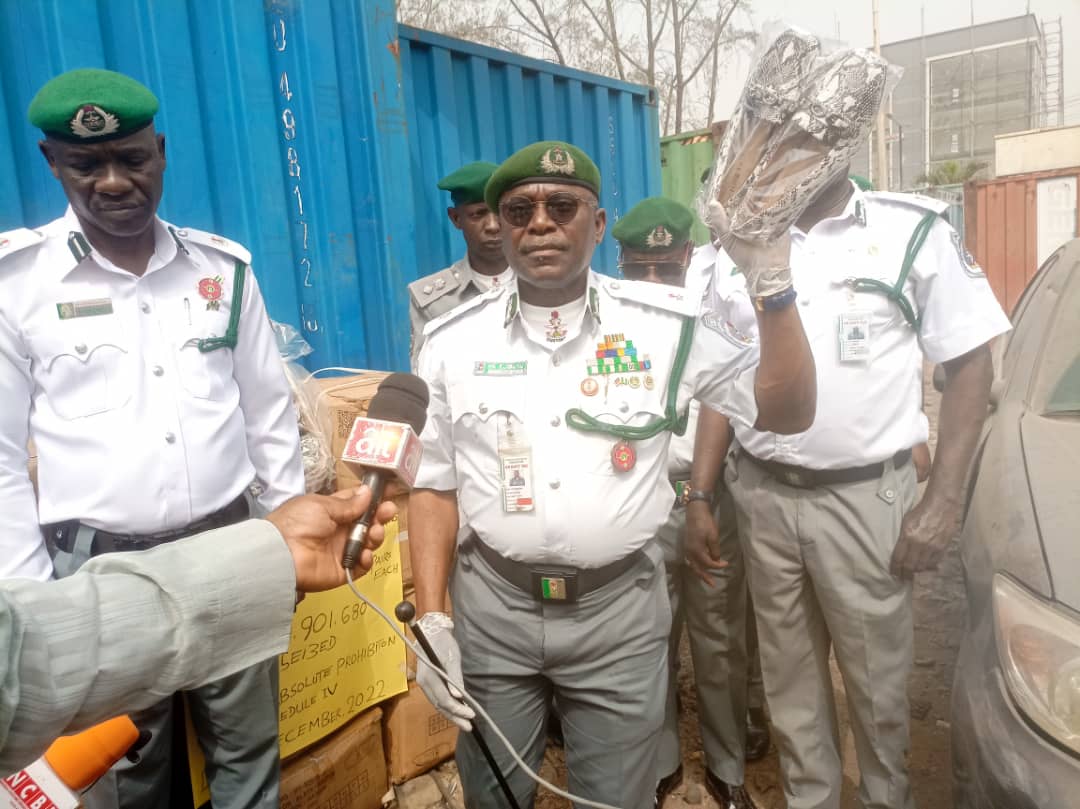 The Federal Operations Unit (FOU) Zone 'A' of the Nigeria Customs Service (NCS) has announced that it made a total seizure of 156 trailers of rice; 20 tanker loads of petroleum products and other prohibited items worth N13,908,575,436.5 from January 1 to December 31, 2022.
The Unit also recovered shortfalls in duty payments and achieved a total collection of N878,344,486,96 as revenue which would have been lost while on enforcement function.
-Advertisement-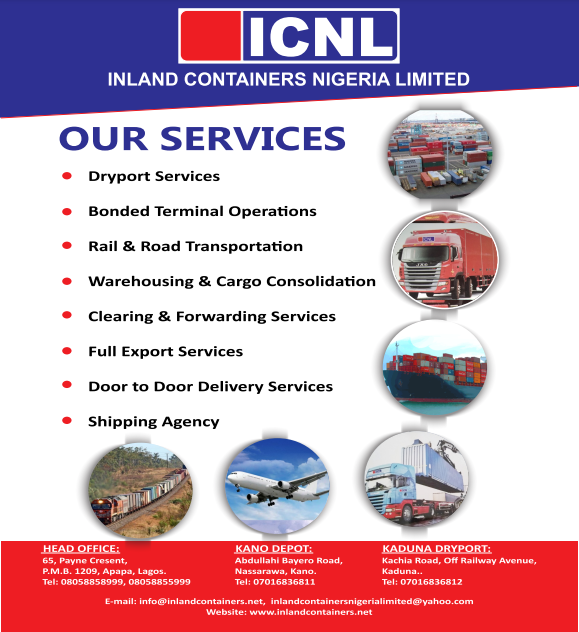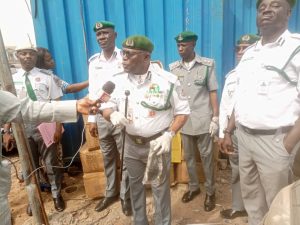 The Acting Controller of the Unit, DC Hussein Ejibunu during a briefing today said that in terms of volume, foreign parboiled rice topped the list of seizures – 93,102 X 50kg, which amounts to about 156 trailer loads, adding that the Unit's newly constructed warehouse had an overflow of seized rice.
The FOU 'A' also intercepted vehicles, drugs, textiles, petroleum products and other items in the import and export prohibition lists.
DC Ejibunu said: "A total number of 108 automobiles comprising of trucks, tankers, cars and motorcycles were seized either as smuggled items or means of conveyance of smuggled items. Illicit drugs the year review are, 7,354 kg and 4,975 tablets of Cannabis sativa, 233 cartons X 225 milligrams, and 82 packs X 225 milligrams of Tramadol.
-Advertisement-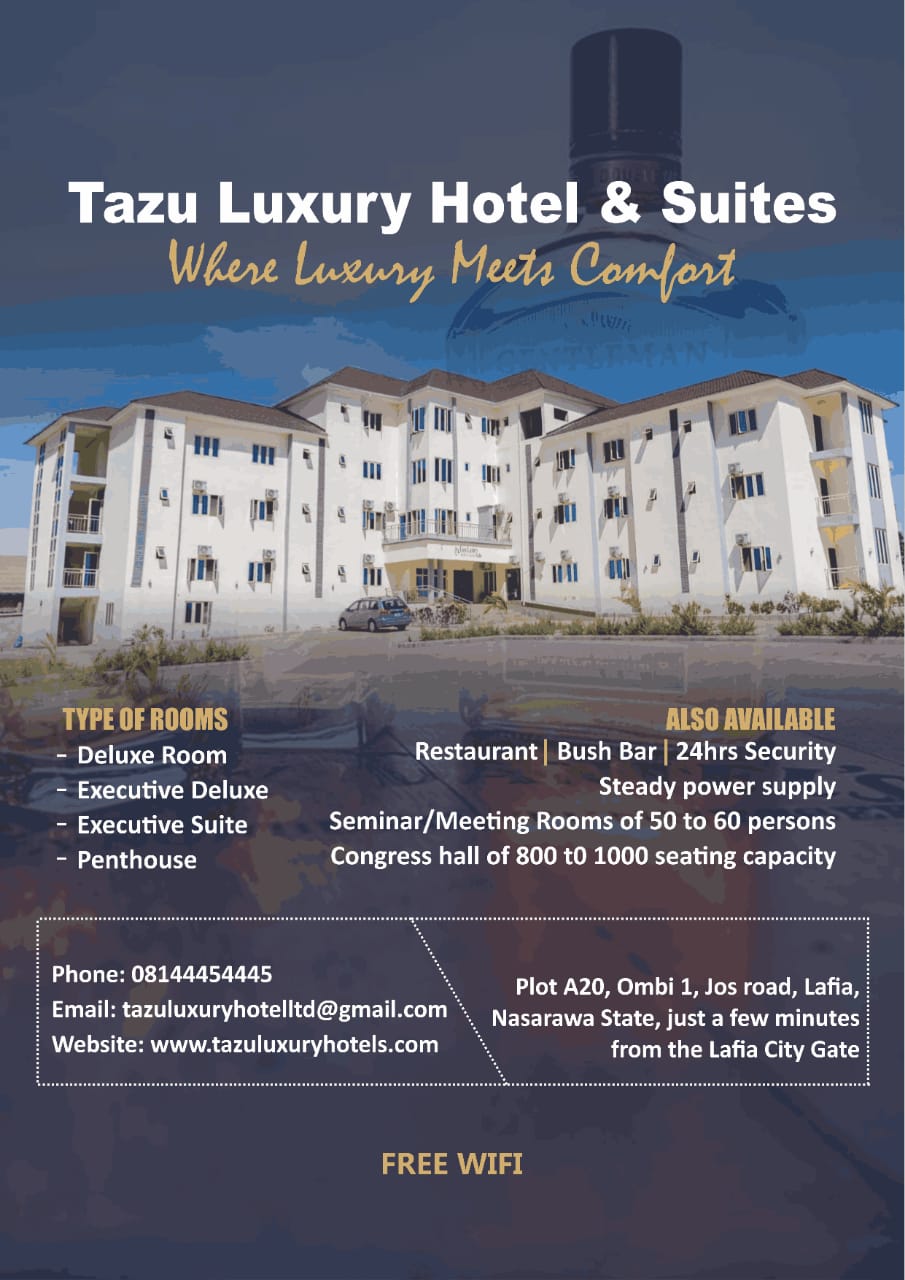 "It is pertinent to remind us that these hard drugs fuel crime and insecurity. For petroleum products, this Unit seized 656,414 liters of premium motor spirit (PMS); that is, about 20 tanker loads of fuel from economic saboteurs who seek to impoverish the majority of our country people by taking out petrol subsidized for citizens' benefit to be sold in other countries".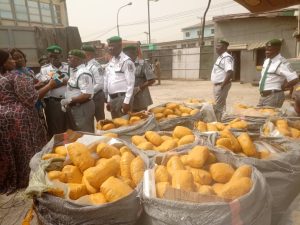 He noted that aside protecting the national economy, some of the seizures achieved protection of citizens' health because dangerous, expired and harmful products were prevented from being smuggled into the country.
He disclosed that during the period under review, the Unit arrested 176 smuggling suspects, secured seven convictions, 14 were charged to court and are at various stages of investigation and prosecution, seven suspects are in detention: two suspects were handed over to NDLEA, and one suspect was handed over to the Nigerian Police respectively, while 151 are on administrative bail.
-Advertisement-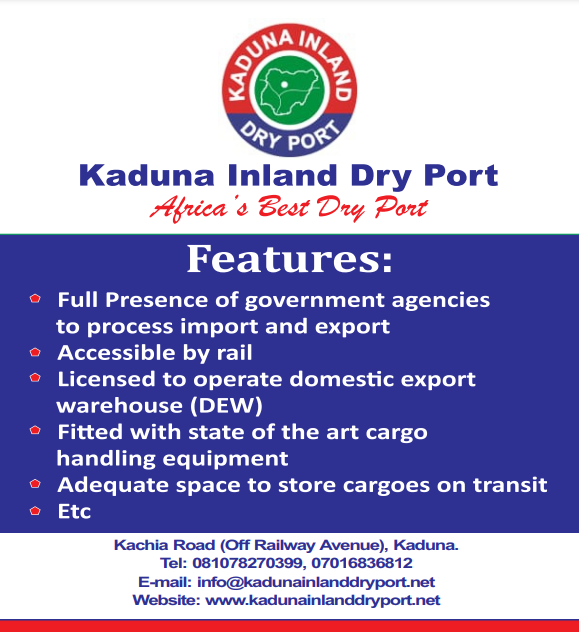 According to the Ag. Controller, 2022 was a period of sustained anti-smuggling onslaught, zero compromise for duty evasion and diligent facilitation of trade, which was achieved using a combination of vigour, relying on the logistics provided by the Comptroller General of Customs and intelligence gathered from the field about smugglers movement from time to time.
He, however, mourned the sad loss of four of its officers namely: Late inspectors of Customs TP Astor, and A Onwueguzie, and Assistant Inspectors of Customs, Musa, R and Bristol, E who lost their lives in active service while confronting smugglers, noting that those behind some of the killings were arrested to face justice.
He said: "We prosecuted our core mandates without fear or favour in the six states of the South-West namely: Lagos, Ogun, Oyo, Osun, Ekiti and Ondo states. Even in the face of resistance, attacks and tricks in the mode of concealments, we were duty bound to carry out our responsibilities.
"I am glad to report that we shook the smuggling world within our area of responsibility. This Unit also prevented loss of government revenue as our assigned position of being a layer of check uncovered attempts at evading duties. We recovered the discovered shortfalls through Issuance of demand notices (DN).
"We did all these at the expense of our lives placing national interest ahead of any narrow or personal gain. It is sad to note that some of our officers paid the supreme price last year when they got killed by smugglers. For us, they are the heroes of the anti-smuggling battle and they will never be forgotten".
"As approved by our enabling laws, the Unit patrolled within its area of responsibility and ensured that smuggled items were uncovered and seized wherever they were hidden.
Our round the clock patrol is ever recharged as we don't believe in leave, not even during the yuletide. Those who doubted this and attempted smuggling during the yuletide were shocked at our Christmas and New Year period operations".
Speaking further, Ejibunu said that the unit provided support for facilitation of legitimate trade, ensuring ease of passage for compliant traders and double checking suspected non-compliant traders, as well as providing escort services for cargoes under bond to their respective destinations across the country.
Giving a projection for 2023, he highlighted that the Unit shall sustain and increase the tempo of its anti-smuggling operations, ensuring zero compromise as usual, arresting perpetrators and seizing their wares.
He advised smugglers and their collaborators to seek legitimate means of livelihood this year as the Unit will continually make life unbearable for them through interdictions, arrests seizures and diligent prosecution.