Business
Blue Economy Potentials Enough to Settle Nigeria's Debts, Says Jamoh, NIMASA DG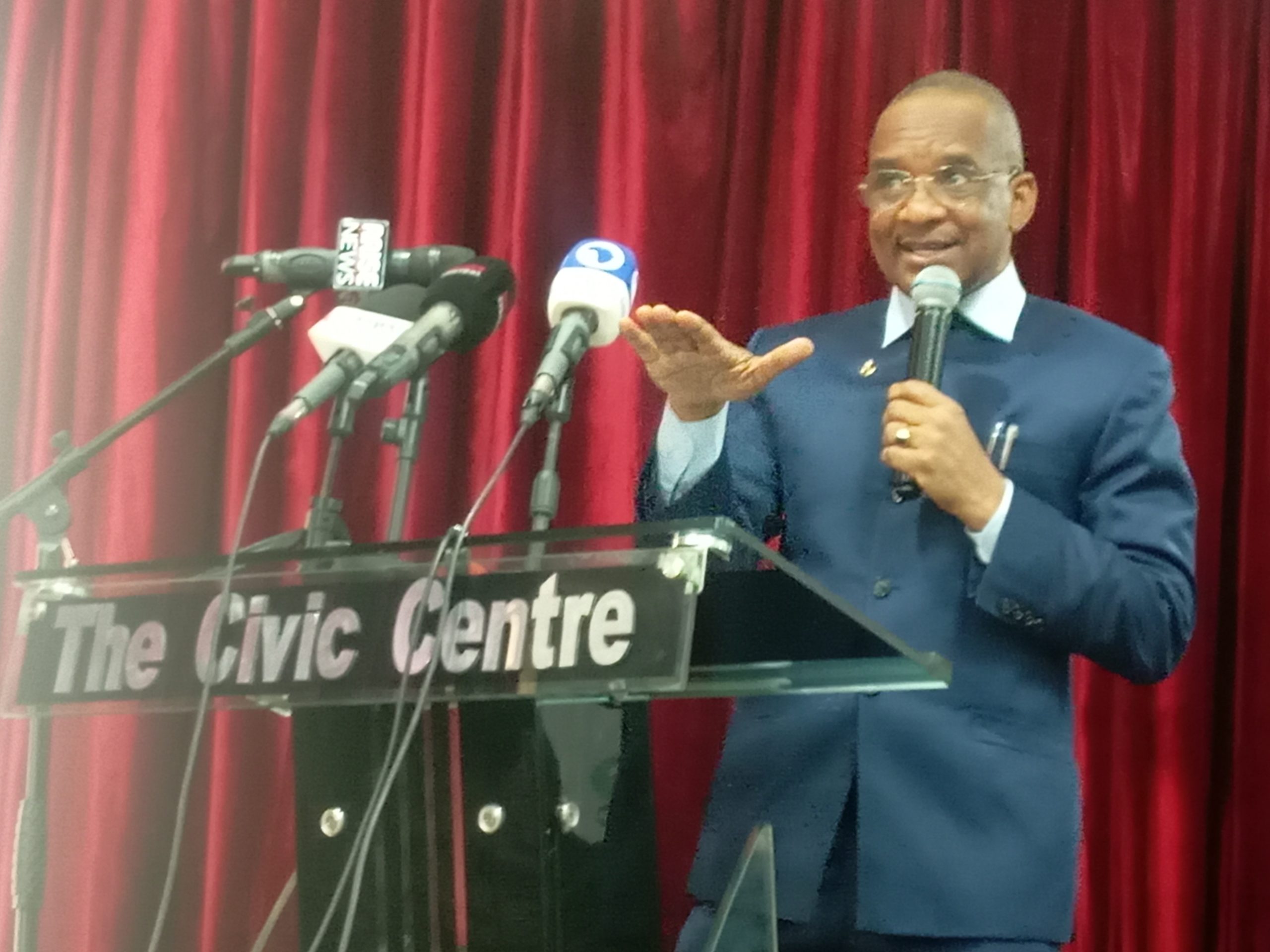 The Director General, Nigerian Maritime Administration and Safety Agency (NIMASA), Dr. Bashir Jamoh has said that the potentials of the blue economy is enough to pay off the country's debt and improve its finances if properly harnessed.
Jamoh stated this while delivering a lecture on the topic, "Banking on Blue Economy for Nigeria's Economic Development" on Thursday at the 7th Annual "The Bullion Lecture" organised by Centre for Financial Journalism (CFJ) in Lagos.
-Advertisement-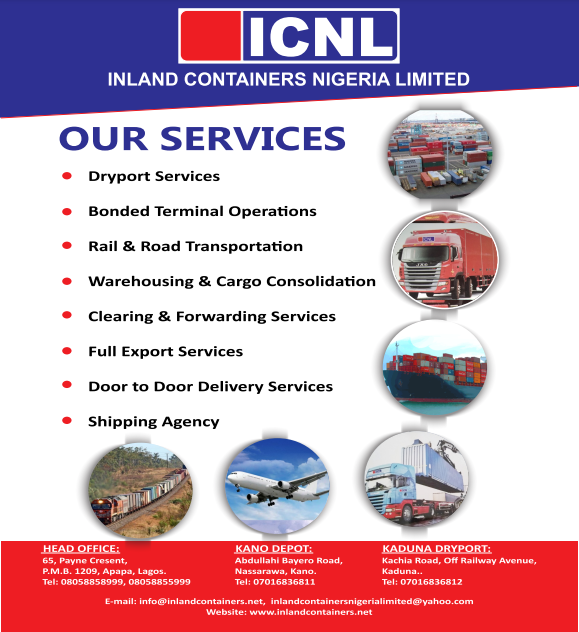 According to the Debt Management Office (DMO), Nigeria's total debt stock rose to N44.06 trillion as of the end of September 2022, and could rise to N77 trillion.
The NIMASA DG highlighted that the greatest threat to Nigeria's blue economy is sea blindness; a situation whereby the people are unaware of the impact of shipping in their daily lives.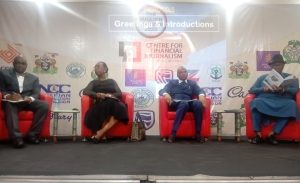 He explained that people now see shipping as an old-fashioned industry, which is not the case, as it is still depended on and brings in almost 90% of what Nigerians consume, adding that the country is faced with the need for diversification and a move away from the dwindling revenue hitherto generated from the oil sector.
His words: "There are many aspects to maritime domain awareness ranging from security to safety to the health of the marine environment. But when it comes to the Blue Economy, all eyes must be on the money. We need to know what we as Nigeria have domiciled in our Economic Maritime Domain.
-Advertisement-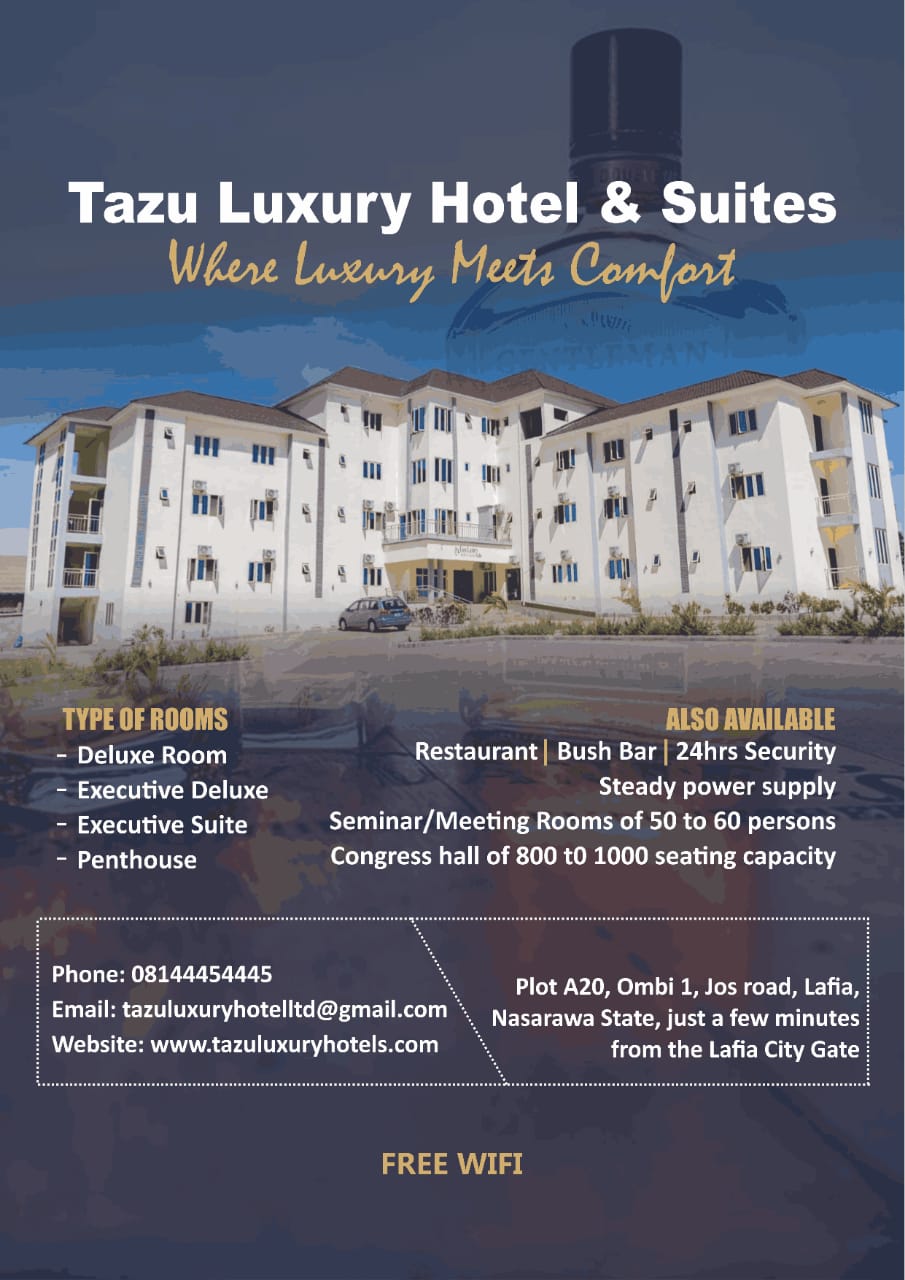 "Most discussions about Maritime Domain Awareness have centred largely on security. Little wonder that when I assumed office three years ago as the Director-General of NIMASA, we introduced our strategy around the tripod of Maritime Security, Maritime Safety and Shipping Development – known popularly as the TRIPLE 'S', but with the recent gains in calming our waters, it is now time for Nigeria to pivot to the Economics of Maritime Domain Awareness hence the Blue Economy.
"We need to take stock of what is out there in our waters – we need to know what we have in terms of what will create jobs, build coastal communities, grow careers, enhance transportation of humans and cargo, renew and sustain the environment, reduce littoral areas poverty and make our nation competitive by maximizing our comparative oceanic advantages.
"The country had focused on a hybrid economic structure that blends oil with agriculture but the former remained consistent as growing economic mainstay ahead of the latter over the years. Today, the waters provide low hanging fruits to diversify the economy. It is increasingly being accepted that the country's future lies in the Blue Economy.
"Dr. Agbakoba made mention of the debt that the incoming government will inherit. If you look at the blue economy, you will think that it's child's play, but it is not. Once we are serious, we can use the blue economy to knock out the debts".
-Advertisement-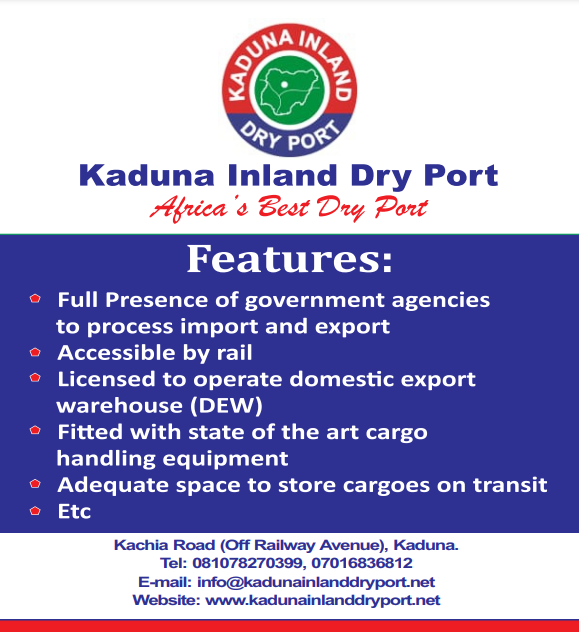 Jamoh pointed out that the Nigerian government's policy direction towards economic diversification from oil dependence to blue economy is deliberate because studies have proven the oil industry to be subject to limitations in the face of global demand for environmentally sustainable sources of energy.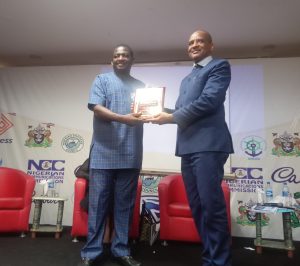 He said that the country stands to benefit more from her waters, if sustainable steps are taken to harness the many untapped marine potentials for investment and job creation while preventing marine pollution.
The NIMASA boss explained that while many confine their thinking to a blue economy concept that revolves around littoral states where large bodies of waters are found with ports and jetties, the benefits are cascading to none littoral areas like Kaduna and Kano who now have dry ports; and Northern based businesses and importers can depend on trans-shipment of cargoes from the seaports to these dry ports.
While giving the five key pillars of the Blue Economy as sustainability; promoting ocean resources; preservation of the ecosystem; economic growth, as well as improved livelihoods and jobs, he stated that the industry is valued at 2.5 trillion USD per annum, 350 million jobs is linked to marine fisheries worldwide; while 34% offshore crude production by aquaculture is the fastest growing food sector providing 50% of fish for humanity.
According to him, in 2012, sea tourism increased by four per cent despite the global economic crisis and constituted nine per cent of Global GDP: nine per cent of global jobs; and generated US$1.3 trillion or per cent of the world's export.
He listed maritime transportation, fisheries, aquaculture, renewable energy, tourism, climate change, waste management, port development and logistics, shipping, dockyards, marine tourism, dredging, offshore oil & gas exploration and production, renewable energy & biotechnology, and maritime fabrication and construction as key segments of the blue economy.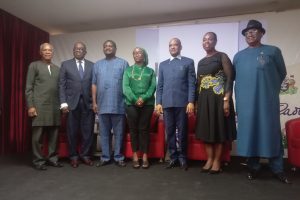 Speaking further on the inherent opportunities of the blue economy, he urged investors to look in the area of tourism, cargo operations, stevedoring services, warehousing/bonded terminal, haulage, ship building & repairs, ship/cargo surveying, ship management, and tank farms.
Other areas include packaging, logistics, bunkering services, ship/cargo surveying, ship chandelling, short-sea services, ship brokerage, ship agency, ship finance services, training for shore and ship board personnel, marine insurance services, legal/admiralty services and IT services.
Jamoh stated that NIMASA is driving Nigeria's blue economy agenda through the following: "Disbursement of Cabotage Vessel Financing Fund (CVFF)$360MX2. Deployment of the Modular Floating Dock. Capacity Building (Seafarers Development Programme) – NSDP. Capacity Building (Maritime Skills) – Maritime Training Institutions (MTIs). Midwifing of Strategic Synergy to further enable ship-owners easily acquire vessels to expand the national fleet through financial investment and cargo support by the Nigerian National Petroleum Company Limited (NNPCL).
"The NNPCL has offered to provide 9% of the 15% CVFF ship-owners' contribution thereby lessening the financial outlay on the ship- owners to just 6% contribution. Additionally, the NNPCL has committed to providing the much-needed cargo for the vessels to engender the business of coastal shipping this creating a win-win partnership that will boost the economy and create employment. The Federal Executive approved nationwide Wreck Removal exercise for the removal of underwater encumbrances to make our water channels safer for vessel navigation.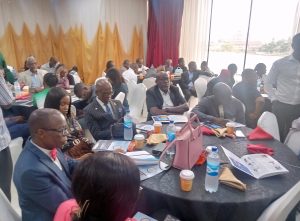 "The establishment of a Foundry through a Private-Public Partnership model and for the recycling of the removed wrecks into spare parts for boats, vessels, rail, cars and other industrial usage. Underwater/ Marine cable regulation and management – A NIMASA-NCC Collaboration Regime to drive digital economy which is a Blue Economy contributor. NIMASA's New Agency Policy on Staff Commute to Work by Water backed by the acquisition of mass transit boats. Sea Orientation Programme for All Staff.
Jamoh noted that for Nigeria to take its place amongst the leading maritime nations, everyone must be on board and become "Blue Ambassadors" – advocates for the Blue Economy; intentionally work to banish sea blindness amongst Nigerians, and make seaward and water-related activities more mainstreamed and attractive.
He added: "The Blue Economy is Every Nigerian's Economy – Corporate entities such as banks and other financial institutions must establish and strengthen their maritime desks and increase their linkup and engagements with various maritime agencies of government such as NIMASA, Shippers Council, Nigerian Ports Authority amongst others: Civil Society has a role to play in galvanizing greater and broader national awareness and participation.
"WE MUST RETHINK OUR WATERS – We Need a Total Rethink from a ceremonial view to a commercial view – events such as the Argungu Fishing Festival as well as others must be redesigned and repackaged from the standpoint of the Blue Economy. Private sector partnerships with government must be hamessed for Maritime Cluster Development and Shipyard Expansions for shipbuilding".
Earlier, Dr. Olisa Agbakoba, SAN, had said that there is no money in the government's coffers, adding that the incoming administration will be inheriting a huge debt.
Agbakoba however, stated that the government can solve some of its monetary issues by tapping into the potentials and opportunities presented by the blue economy.
He also reiterated the need for a Maritime Ministry. He argued that the industry has a lot to offer, even as he noted that the aviation sector, which is not as big as maritime has its own ministry.