Interviews
"Tinubu Should Declare Emergency on Port Access Roads"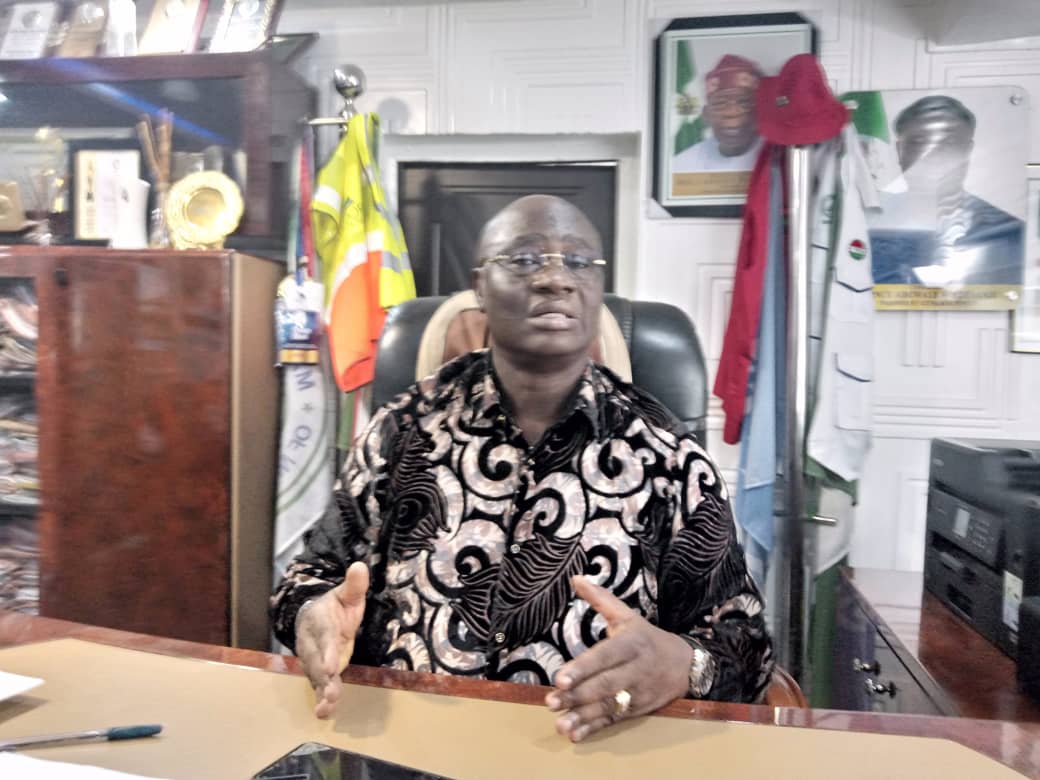 Dr Adewale Adeyanju, President General of the Maritime Workers Union of Nigeria bares his mind on issues affecting workers in the sector in this interview with Ismail Aniemu.
He decried the delay tactics employed by shipping companies in the ongoing negotiation for improved welfare condition of their employees while setting industry agenda for President Bola Tinubu
-Advertisement-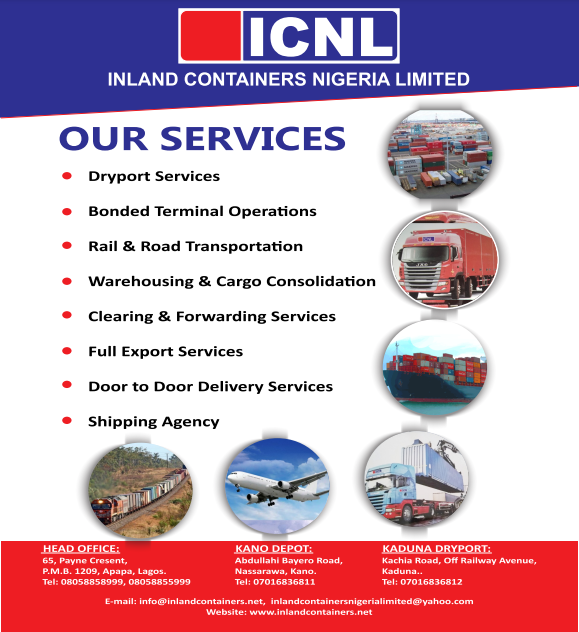 Except
What is the outcome of your July 4 meeting with shipping companies and Who are you negotiating with? Is it shipping Association of Nigeria or another body that incorporates the name of freight forwarders?
Well, I want to thank you for this beautiful question. You know, the industry is so porous. Porous in the sense that so many associations spring up in the name of I want to be part of the maritime sector, but over the years the shipping industry have fallen under some employers of Labour who have no regard for their workers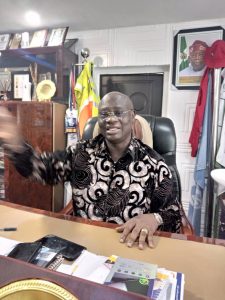 This may be as a result of government not intervening or regularizing the activities of some of these companies.
-Advertisement-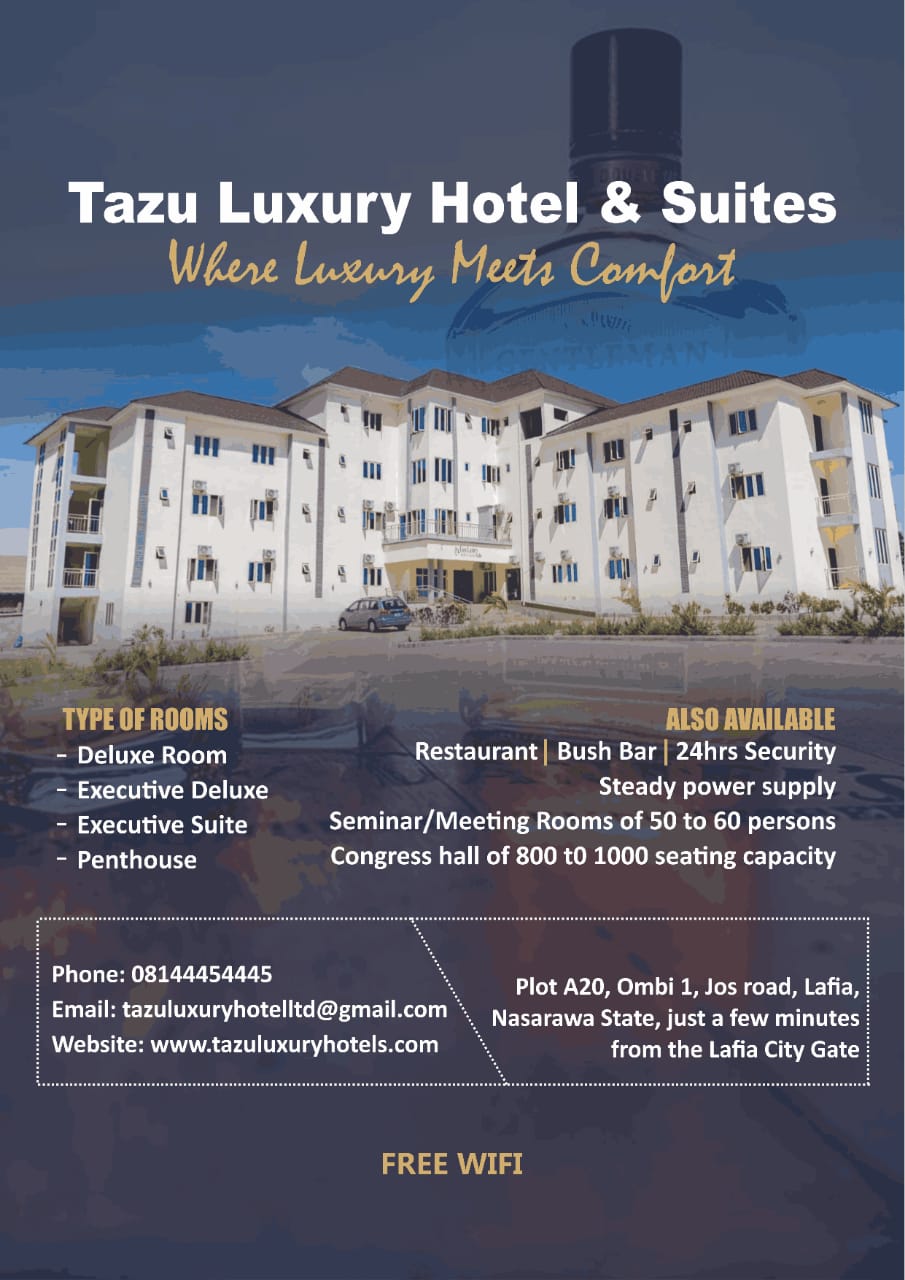 We have SAN over the years, where Chief Osifo, was the then chairman and this matter has been on for almost 15 to 20 years because I was privileged to be part of the people that attended the first Collective Bargaining Agreement(CBA) for the industry with my former leader
What we are seeing now shows a lot of confusion. Who is coming to talk for shipping employers and who has mandate for decisions on behalf of the employers and Who are the owners of the the companies?
So those are the question we asked ourselves, because when I saw what they did last time, I queried them over the so many associations, different names and I asked a question. Who are these people? Where are they coming from?
It got to the extent of bringing ANLCA to be part of their negotiating team. And I asked why, Where is ANLCA coming in for God sake? They have their own association and they associate with us as co stakeholders in the maritime industry but not as shipping branch employers.
-Advertisement-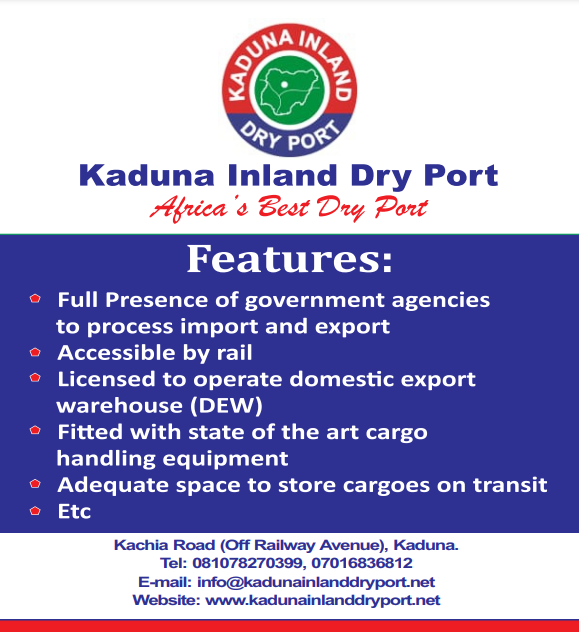 I have to clear the air that we are only negotiating for the workers in shipping not for people in clearing or forwarding. So there are a lot of confusion but at the end of the day I think the shippers council who happens to be economic regulator in the industry, waded in and it was resolved it.
We still believe in SAN , even if they pretend to change their name we don't care. What is important is ensuring the captains of the industry in shipping are all part of this negotiation that is on going now.
What is the agreement or outcome from the meeting. The affected workers are eager to know?
You know when you are trying to get something from people that are not ready to offer there will always be some delay tactics coming from them.
It's either the mandate was not given properly, or we are made to look like asking for more than what they can afford. With the way it is now, I think we are on yourse that is what I can say.
Over the years, they were not ready for negotiation but because of the pressure from the Union now, I think all hands are on deck for this proper negotiations and I commend the management team of Nigerian Shippers Council who are being proactive in this matter, particularly the Executive Secretary.
I called the Executive Secretary of the Shippers Council and he came to the meeting because the shipping companies representatives were trying to sideline shippers Council not to be part of the ongoing negotiation.
I observed it and recalled the directive was given by former Minister of Transport to make sure that this matter is resolved under two months.
I think the companies don't want shippers council to be there because of the hidden agenda they have at the back of their mind and I raised an alarm that the union will not sit down without the shippers council being involved
I reminded them that it is a committee that comprises the union, the shippers council and our employers in the shipping sector. We countered their delay tactics but yesterday at the meeting, real negotiations started and there is going to be give and take in the interest of all.
We as a union, believe in dialogue but we will not allow our members welfare to be taken for granted by employers who apply unnecessary delay tactics to slow down negotiations.
We are talking of minimal standard in shipping industry where if somebody is coming in today, he should know his level. Where somebody is going on retirement you must know your take home. As we speak we don't have these standards in the shipping sector.
They are just using workers like a hired soldier, like slaves, like casual staff. That is what is in vogue in the shipping branch and we as a union say no to this.
It's only few that have been given permanent employment. The companies are into outsourcing because they are making so much money at the detriment of the workers.
The employers were not ready to negotiate further but because of the pressure coming from the union and from the government against them, that is why they are negotiating now.
Lekki port is talking about complete automation and if it commences, it's expected to cascade to other ports where machines will do some things that humans do. How prepared is your union for this?
We have passed that level. Our workers won't lose their jobs even if they bring the idea of robots working in the ports . This is Nigeria, we are ready to work with the automated and human methods side by side
We practiced it over the years, I remember in the 80s they first brought to this country. Bulk cargo vessels at berth 18 then,and we saw it as robot because, the number of the workers there was reduced because it's a bulk cargo operation.
it is the one loading and discharging. So we saw it for two, three or four months. What happened? It did not work, it cannot work and the attitude in this country, Nigeria is a peculiar country. So when they say they are bringing automation in the seaport, how is it going to work? It is going to reduce employment. That's number one, secondly, it will not work.
I'm saying this emphatically, I just came back from ITF and this matter was discussed there. I told them how we stopped threat to jobs automation at berth 15 or 18 then. I was part of the team that killed it because they practiced it, and it's going to give room for unemployment.
So, even if they insist on introducing automation, automation is already there. Access control is it not automation? Before you enter Lekki Port, you must go with your card. If they don't need you, you can't enter their terminal. Yeah, that is automation, but the human elements are still there working. So how do you want to bring in automations where you know that it has never happened in your own country and you want to start it in Nigeria now it's zero.
It will not work. Already we've accepted some level of automation without threatening employments. Even access into my office now is automated. If I don't want you to come in, you will not come in, that is some level of automation. It must be gradual, step by step.
So we are enjoying both automation and and manual. NPA is automated with a blend of manual operation, so complete automation, eradicating manual inputs cannot happen in Nigeria.
July 18 2023 made it 10 years that Nigeria submitted its ratification document for the Maritime Labour Convention. Ten years after, how has Nigeria fared with the implementation of that convention?
Is it working? You should say. No, you are part of it. We are not ready that's the the fact. Ghana is ahead of us in managing their maritime sector for national benefits and we have to learn from it.
Ordinary STCW and COC Ghana is ahead of us. What happened to Nigeria? It is because we don't lobby with the people that matters. We always show off. We really need to go down there, learn, meet with other African countries and tell them our problems. There is need for peer review with other countries to grow our maritime system.
We have not been able to get basic things as fixing port access roads right, you are talking about MLC which addresses seafarers welfare. We have a long way to go.
Just look at port, look at the vicinity, access road. Is that the way a Nigerian port should be? These are some of the technicalities surrounding this issue, because, they are looking at other ports too.
Go to Ghana and see their port. I was in Maputo. I saw what happened, the port in Maputo, Mozambique is easily accessible by road from town. Look at Tincan here, you can't drive in unless you use bike.
Many port users have been involved in severe accidents and deaths due to okada mishaps which is avoidable.
As a union, we keep on telling the whole world that the Nigerian Ports Authority in conjunction with Lagos State government should do something about the road leading to the ports
We also call on President Bola Tinubu to declare an emergency on the repair of all ports access roads in Nigeria. The road to Tincan and Apapa Ports have been under repair endlessly. The road leading to and from Onne Port is also very deplorable. A journey of 20 minutes from Portharcourt to Onne Port can take up to 5 hours. The roads to Warri and Calabar Ports are also not in good shape.
Maritime workers are depressed due to bad roads they travel through daily and this depression can shorten lives
This union has visited Lekki Port and I can confirm to you that the access and exit roads there are nothing to write home about. Our past leaders showed interest in the gains from the ports but didn't invest much interest in the road infrastructure.
The whole World concentrated on Lekki, Port that Lekki is going to take over the whole ports and I told them it will not because, when you look at the road leading to Lekki, it is a disaster and there is no exit when you enter it is straight to Atlantic Ocean. So are they going to demolish those private buildings that have been erected along the road?
What is preventing us from fixing such critical national infrastructure that is contributing to our economy ? But we want the whole world to recognize us that after 10 years of MLC ratification we are still where we were.
What we are going to do now is to issue another press statement on all access roads leading to all the ports. We might even give ultimatum, or withdraw the services of all our members because of these bad roads.
Are you telling me they do not have budget to get those things on the road removed and fixed? They have, but their mind is not there. They say it's Federal road but you are operating within the road and the port is located there in your state.
Some unidentified miscreants have erected two bedroom flats on the road to Tincan port. People are just sleeping on that road like it's their abode creating insecurity and obstruction. Vulcanizers and other artisans are also there on the road disrupting vehicular movements.
Nigeria want to sit down on the council of the IMO and other maritime bodies when our port is nothing to write about that is where we are missing it.
What kind of transport minister do you expect from President Tinubu's cabinet
We need a Minister of Transport who is a technocrat, who knows about the industry. Not just employing a cobbler to do the job of a medical doctor.
We cannot continue repeating mistakes of the past, doing things in a business as usual manner and be expecting better results.Minister of Transport, he is going to learn for one year or two years and after two years he might be removed. So where is his experience coming from?
Everybody is talking of DG NIMASA today that he is doing well, it is because he is an insider, he came from inside. He started his career in the NMA to where he is today. So, he has acquired knowledge, and he knows the problem of the industry within his own area.
Give us an overview of the Nigerian dock worker before JODLIC to JOMALIC and now under NIMASA. Do you think the Nigerian dock worker is getting his best share of the entitlement from the port industry despite this metamorphosis?
Over the years, dock workers were not regarded well. They were not properly paid they were seen as hired soldiers, like people they can hire on the road in the name of dock workers.
At a time, they said they will give them permanent employment. Kudos to the then NPA MD, then it was Muhammad. When we had captain Abidoye as AD Marine and Operations. Those were technocrats who knows the job and the problem of the industry.
They set up a committee, I was a member of that committee, that birthed what we call dock workers today and it is what we now are enjoying. Abidoye as the chairman, said no these people must be given attention because these workers were neglected and used.
Then they had no leave it except when it rains. But when we came in, I said look, the era of using us as slaves must stop. Let us follow the proper way of doinghings just as it is done all over the world and there's no way you will be able to give permanent employment to dock workers because their job are different and that is why we introduced payment by tonnage, permanent employment, time related wages that is what is happening now.
So averagely, the dock workers are on course I will not say 100 percent because we are still trying to see how we can do more for them when somebody will retire and you say there's nothing for him, it is no longer in the history of dock workers, when somebody will work and you give the person a hand shake, it is no longer there. You must collect your terminal benefits when done. So we want to improve these three core items to make life meaningful for average dock worker in Nigeria.
Some people have worked in the maritime industry and they did not get their fair share of expectation before they died. NNSL is an example in reference. What is your plan as Union to ensure that nobody dies without getting what is due for them? Because there is one thing to fight for workers. Is that nothing to fight for retirees? Is it that you are disconnected from retirees?
How can I be disconnected from retirees? I am always committed to see they get their benefits. We have had meetings with them here to seek solutions to their issues.
The union had engaged former Minister Sambo on the issue and he was responding well before their tenure ran out.
There is no way I am going to disconnect from the retirees. if I don't do it, somebody will do it far better than me. And as you remember, everyone will still leave to be a retiree someday. We have to do the right thing at the right time.
Those elders contributed immensely to the growth of this industry and even to the nation. You can be rest assured that their rights is going to be given to them. Those people from Nigeria shipping line that have not be paid, some have died because of old age, poverty, some of them served their country and nothing was given to them. We are pained by this situation