News
Kebbi Customs Hands Over Seized Contrabands to NDLEA, Arrest 1 Suspect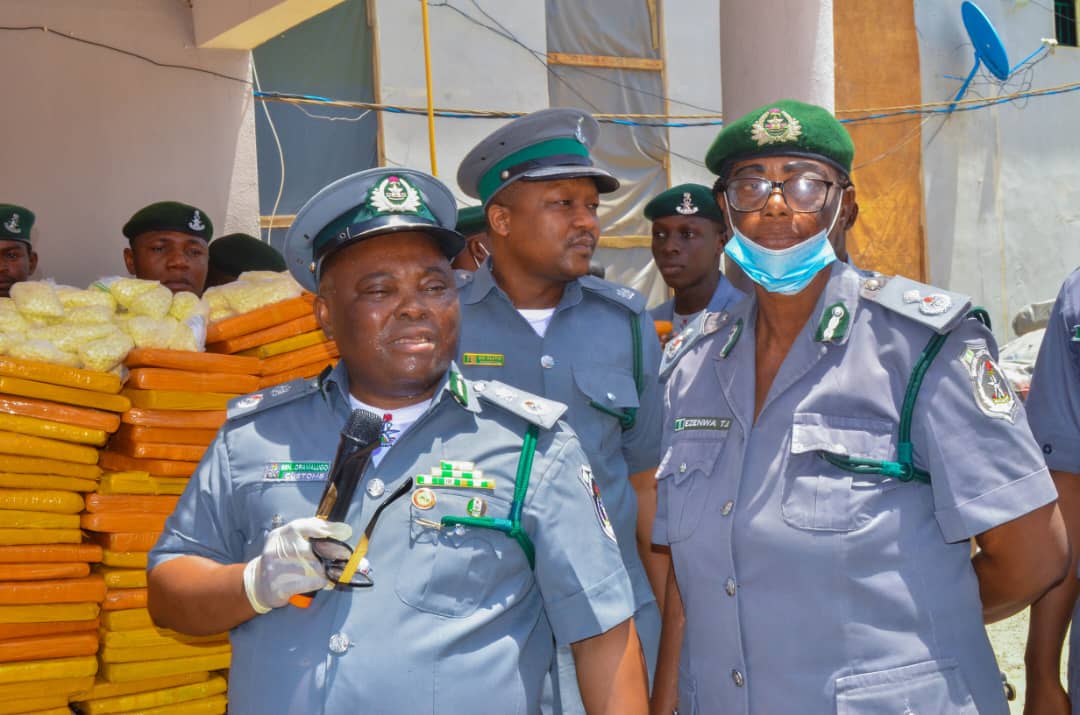 The Nigeria Customs Service (NCS), Kebbi Area Command has handed over seized Contrabands with Duty Paid Value (DPV) of  over N164m to the National Drug Law Enforcement Agency (NDLEA).
The Command's Area Controller, Comptroller Ben Oramalugo in a press statement said, the Command also handed over one suspect in connection with the smuggled 50 parcels of cannabis sativa, to NDLEA.
-Advertisement-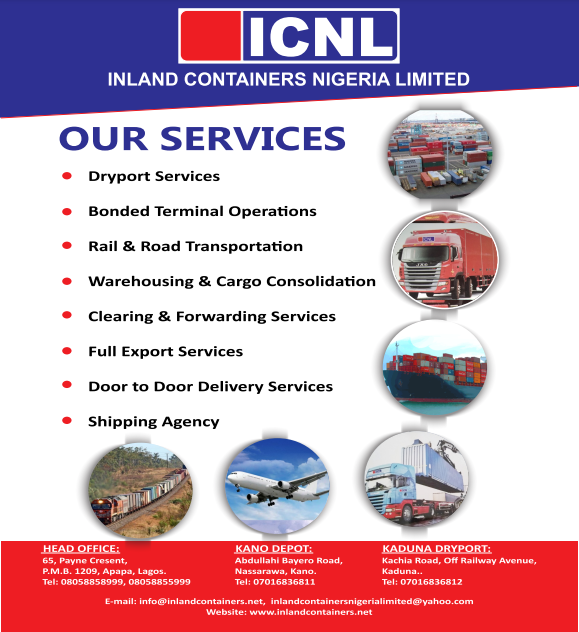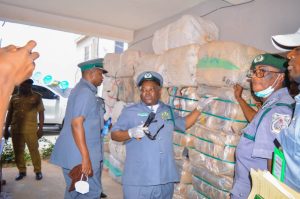 The following items were therefore seized during the period under review:
1. Three hundred and seventy one (371) parcels of Cannabis Sativa otherwise called indian hemp intercepted at kawara water side, Suru Local government Area.
2. 98 packs of diazepam
3. 10 sacks of snuff
4. 1080 pieces of donkey skin
5. 37 bags of foreign parboiled rice
6. 300 litres of PMS
7. 16 bales of second hand clothing
8. One used Toyota Corolla as means of conveyance, among others.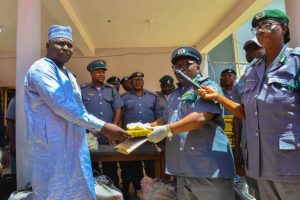 "Gentlemen of the press, the focal point of this press briefing is on drugs so it may interest to know that the drug was valued at ninety four million, eight hundred and fifty four thousand, four hundred and nine naira (₦94, 854, 409).
"On a sad note, while we continue to give smugglers of drugs and other harmful items a bloody nose; we unfortunately lost two of our fine and hard working officers in the line of duty.
-Advertisement-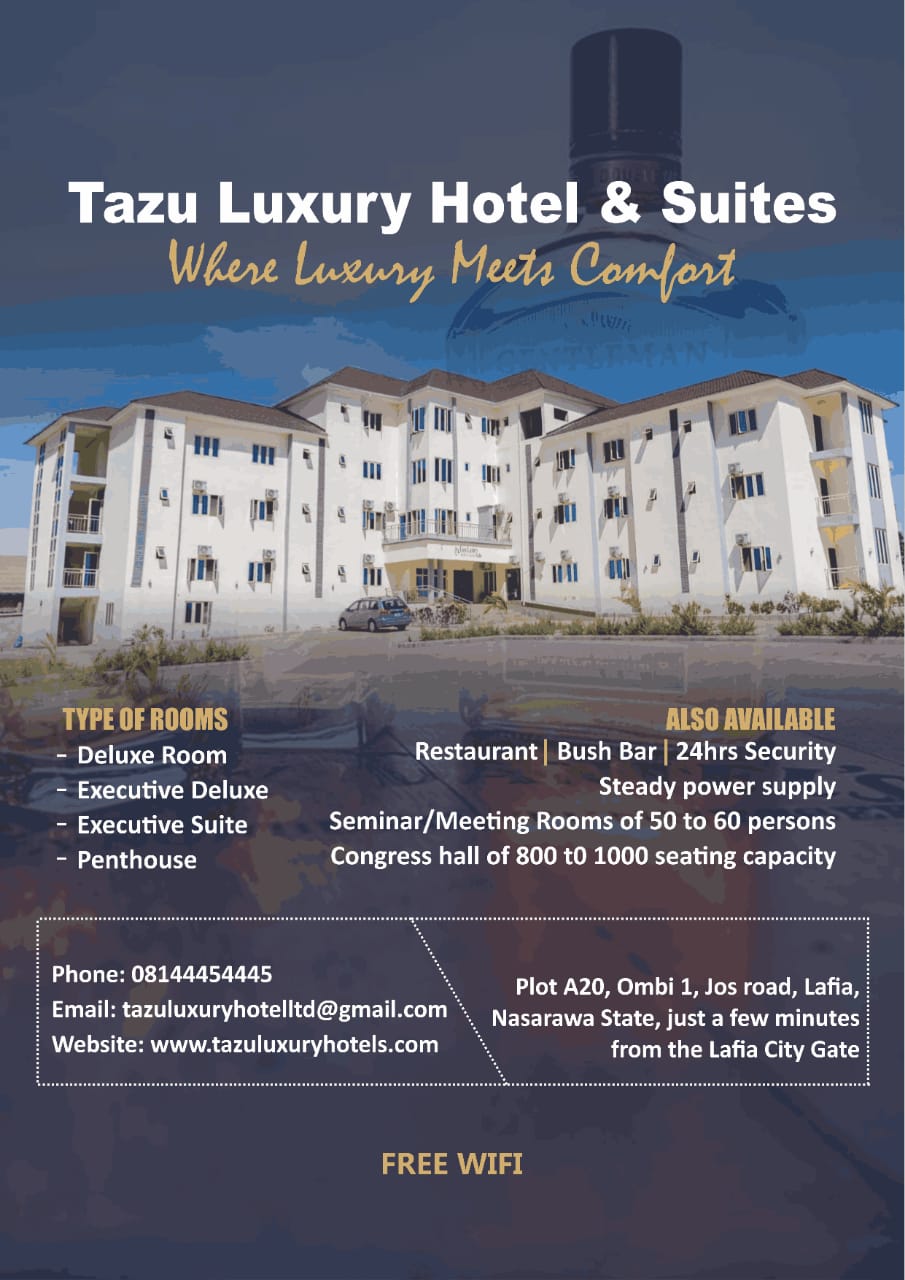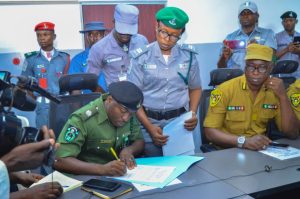 "The sad event occured on 24th August 2023 at about 0128hrs, when they were working based on intelligence of impending smuggling of drugs along Bunza- Koko- Dakingari road. May their gentle souls rest in peace.
"This sad incident, although regrettable, will not deter us or dampen the morale of officers and men of the Command. We shall continue to double our effort and work in synergy with all the relevant agencies in order to stem the menace of drugs smuggling in the state.
-Advertisement-