News
Don't Approve Military Action Against Niger, Shehu Sani Tells Senate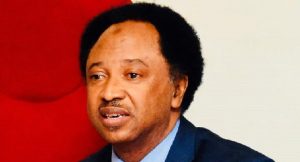 Senator Shehu Sani, a civil right activist and former lawmaker has urged the senate not to approve military action against the Niger Republic military junta.
Sani ,who tweeted his view on the issue via his official tweeter handle, advised President Bola Tinubu who is seeking senate approval for the action, not to allow himself to be misled into a war that will involve foreign powers in the Aahel region.
He condemned the withdrawing of electricity supply from Nigeria to the West African country adding that such wars don't end in weeks or months
Sani tweeted :"The Nigerian Senate should NOT approve any military action against Niger Republic.This country should not be plunged into war and eventually stuck in war in the Sahel.President Tinubu shouldn't allow himself to be misled by foreign powers.
"Saudi in Yemen,America in Afghanistan and now Russia in Ukraine should teach us a lesson that war doesn't end in days,weeks or months.
"Senators should weigh the implications and consequences of their decisions,especially those senators representing states along the Niger Border.
"Weaponising electricity supplies to Niger is also condemnable.
President Tinubu should continue to explore diplomatic channels and save the lives of those who will be sacrificed.That's my view" he concluded
-Advertisement-