News
Accolades as Comptroller Attah Proceeds on Pre Retirement Leave
...Charges Officers on Dedication, Selflessness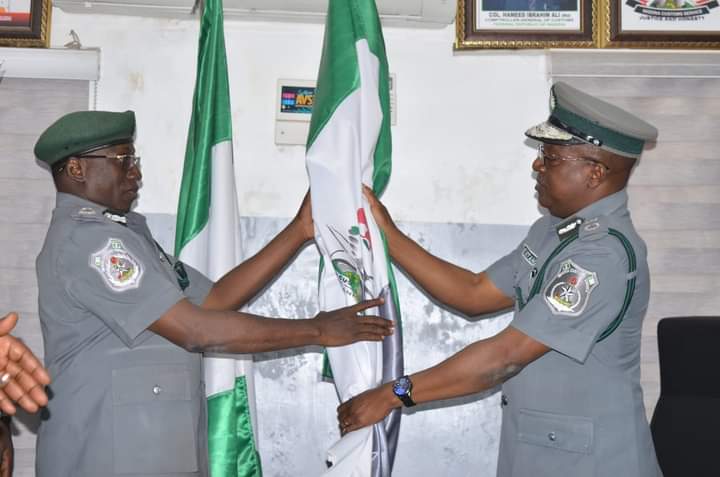 It was a rain of encomium as Comptroller Joseph Attah, outgoing Customs Area Controller of Kebbi Command handed over and proceeded on his statutory pre retirement leave.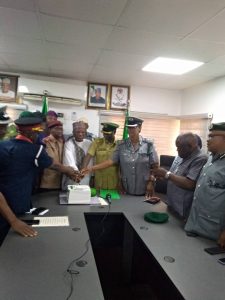 At a brief send forth ceremony organised in his honour at Birnin Kebbi by the Association of heads of security agencies in the state . Representatives of sister agencies lauded Attah's practical leadership style and result oriented management of human and material resources.
-Advertisement-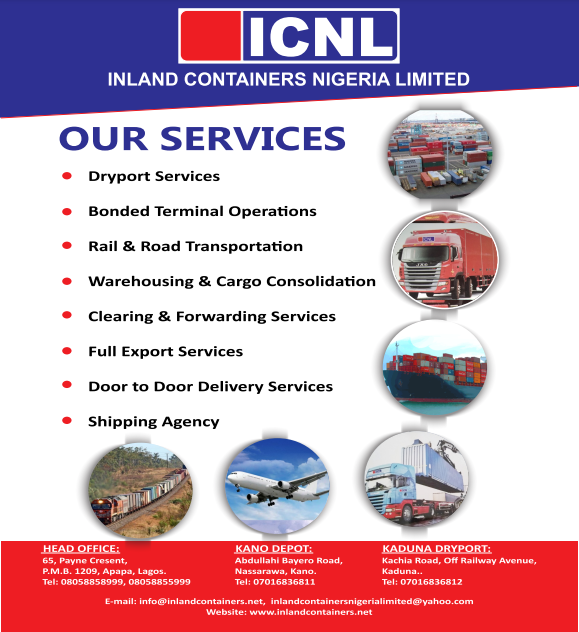 According to them Attah's eleven months stint in the command was characterised by achievements and operational breakthroughs since he assumed duty there in mid February 2022.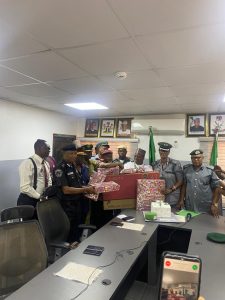 New Acting Controller of Kebbi State command, S.K Abdullahi described the outgoing Area Controller as a man that gave much of his time and other resources to the development of the Nigeria Customs Service and kebbi area Command in particular.
"The man JO Attah is an embodiment of knowledge and experience, he is a pundit customs officer whose knowledge and experience traverses many aspects of the service and he was not only a controller but a tutor, brother, a mentor and a model to emulate" he added.
"You should also know that the little period I worked with him gave me an opportunity to increase my repertoire of experience and leadership skills especially in the area of administration and crisis management"
-Advertisement-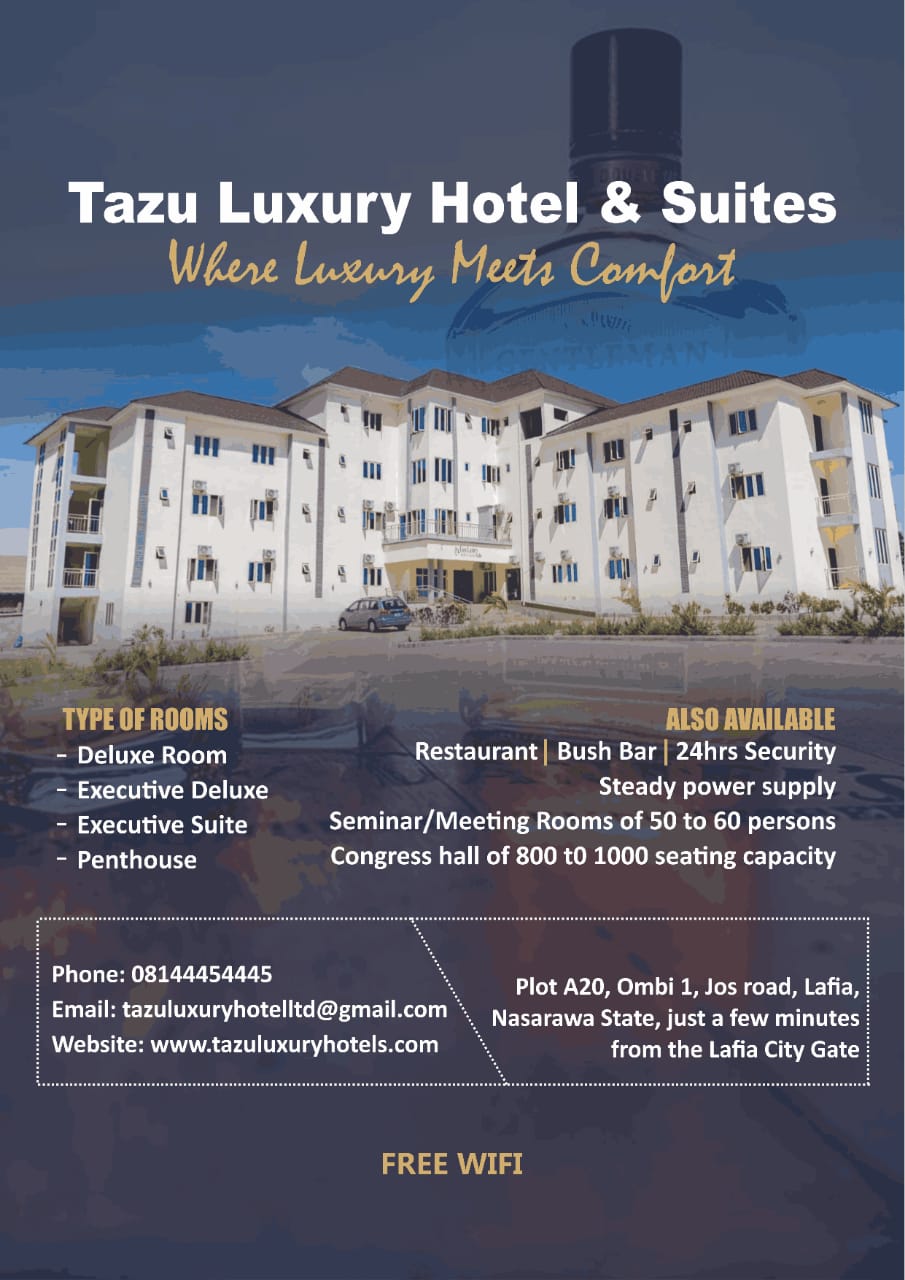 Kebbi State Commissioner of Police who was represented by DCP Aliyu Mohammed, the Deputy Commissioner in charge of Operation, commended the robust inter agency relationship Attah promoted among agencies of government and his excellent attribute in community relation.
Mohammed prayed God to guide and protect the outgoing Controller as he is joining his family in his home state.
Other speakers from various security agencies in the state discribed him as a man of integrity and crisis manager per excellence.
The association also presented him with gifts in appreciation of his diligence and exemplary services.
-Advertisement-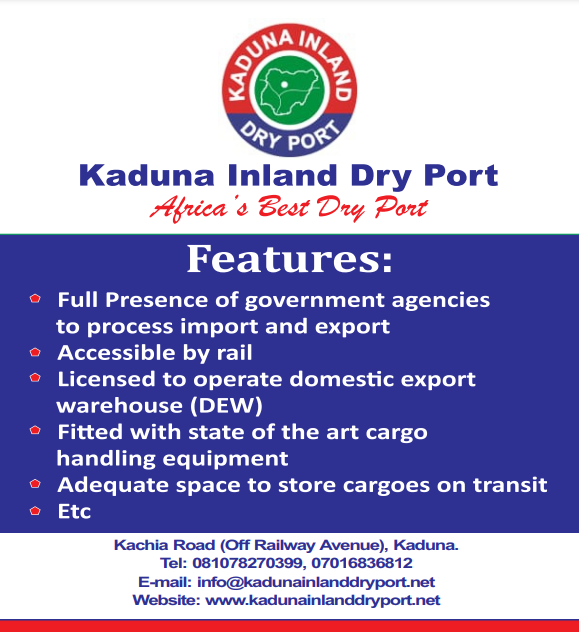 While expressing appreciation for the honour and accolades, Attah urged the officers to be honest and dedicated to their job.
He advised them to always ensure nothing compromises national interest and rededicate themselves to the cause of national security.
Attah, who was also National Public Relations Officer of the NCS before his deployment to Kebbi , reminded the officers that prohibited items should not be allowed in or out of the Country.
He said loyalty to country and superior is priceless in the journey to move the country forward to achieve government goals
Attah who is going on terminal leave described his experiences in the service as lessons that will shape his his life going forward. Recalling near death situations and other challenges and blessings that came his way as necessary in the course of ones contribution to nation building.
" I really thank you people and the Customs in general most especially the Controller General of Nigeria Customs, Col Ahmed Ali for the opportunity to serve.Being part of the drivers ( chief marketer ) of the reform agenda was a privilege.
"With the support of the CGC my activities as the Spokesman then brought many awards including that of the International Public Relations Association ( IPRA ), the highest there is in the field of PR"
Under his watch as Controller of Kebbi Command he diligently oversaw border closure in line with government directive and facilitated legitimate trade when Kamba border was reopened.
The command achieved unprecedented monthly revenue collection to the tune of our N200m in December from about N40m. He maintained rise in collection of revenue while vigorously suppressing smuggling.
His anti smuggling feats include large seizures of donkey skin and cannabis sativa, petroleum products and other items prohibited from import and export.
He made unprecedented impacts in the customs public relations unit through training and retraining of NCS PR officers making them rank among the best when compared with their peers in the military and other paramilitary outfits.
His increased professionalism in customs PR was also backed by the establishment of the Nigeria Customs Broadcasting Network(NCBN), licensed by Nigeria Broacasting Corporation(NBC) when he was the service spokesman. The NCBN has become a trail blazer in customs and trade related information dissemination, serving the NCS and public interests.